Wendy Williams Does Girls Weekend With Nene Leakes In Miami + Tamar Braxton Was Supposed To Link Up, But A Drug Dealer Messed That Up
​
Sep 03 | by _YBF
​ ​ ​ ​
Wendy Williams continues her post-divorce turn up with Nene Leakes in Miami. Tamar Braxton was supposed to join them, but a drug dealer on a plane messed that up. Deets inside...
Before she returns to kick off Season 11 of her hit daytime talk show next week, Wendy Williams jetted to Miami for a girls' weekend with Nene Leakes and Tamar Braxton.
"Our girls weekend is slowly coming to an end @wendyshow," the self-proclaimed "RHOA" HBIC captioned a picture of herself and the daytime talk shot host at dinner.
With everything going on with her divorce and things, Wendy is making sure she gets in as much fun as possible before she returns to work. This year, the TV personality opened up about her personal life like never before once news hit that her husband of 20+years, Kevin Hunter Sr., allegedly had a baby with his mistress. She shared she had been living in a sober house after a relapse.
Right now, Wendy & Kevin Sr. are going through divorce proceedings to end their relationship. In the meantime, Wendy is living the life she missed out on while playing wife to Kevin Sr.

"Braxton Family Values" star Tamar Braxton was supposed to link up with the ladies for the festivities, but apparently she had an issue on the plan before she made her way there. Apparently, a man tried to sell her drugs on the airplane and that caused her to go into "depression."
She said she told the airline about the man offering to sell her drugs, but since they didn't do anything about it, it left her with extreme anxiety. She didn't say what type of "drugs" were offered.
Peep her rant below: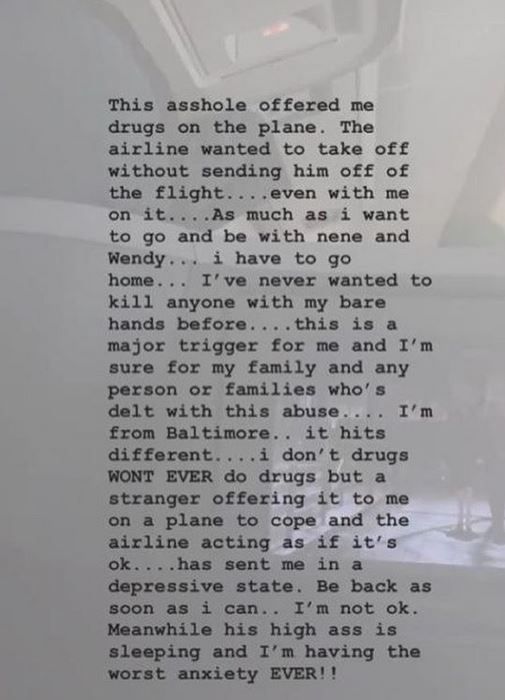 "This a**hole offered me drugs on the plane," she wrote. "The airline wanted to take off without sending him off of the flight...even with me on it...As much as I want to go and be with nene and Wendy...i have to go home...I've never wanted to kill anyone with my bare hands before...this is a major trigger for me and I'm sure for my family and any person or families who's dealt with this abuse...I'm from Baltimore...it hits different...i don't drugs WONT EVER do drugs but a stranger offering it to me on a plane to cope and the airline acting as if it's ok...has sent me in a depressive state. Be back as soon as i can..I'm not ok. Meanwhile his high a** sleeping and I'm having the worst anxiety EVER!!"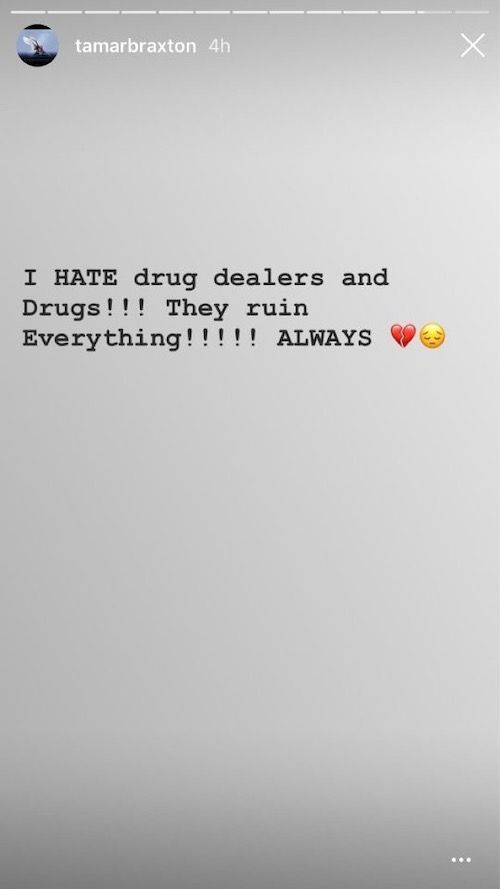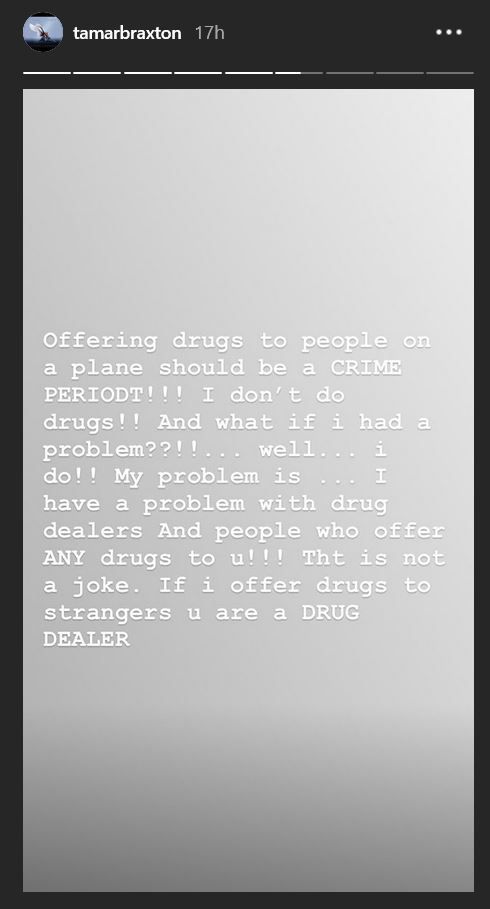 Lordt.
By the way, listen to Natasha talk about the latest shenanigans involving Wendy Williams on the brand new epsiode of The YBF Podcast!
Photo: Nene's IG
​ ​
​ ​ ​