No RESPECT For The Check! The Fight Over Aretha Franklin's Estate Just Got MESSIER
​
Aug 19 | by _YBF
​ ​ ​ ​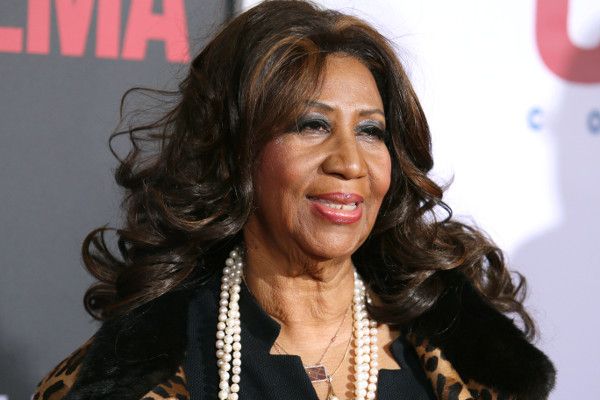 Everyone wants a piece of Aretha Franklin's pie - aka the Estate she left behind since her passing. And man when we tell you the fight is on… the fight is on! The battle for them coins is going so far even Aretha's sister-in-law wants to be compensated for THIS...
Find out inside…
Not only did Aretha Franklin leave a legacy behind that will be remembered for generations to come, she also left a couple of zeros that has folks wishing Franklin was their last name!
A year after the singer's death and the ongoing battle for the rights of Aretha Franklin's estate have her family and attorneys playing a tug of war. And it's getting messy.
In early August, a hearing was held with nine lawyers who hashed it out regarding the future of the estate and it ended with Oakland County, Mich,. Probate Court Judge Jennifer Callaghan placing control over court supervision.
Family members left and right are requesting payments for various reasons that makes you wonder... is this really family?
Earline Franklin, who was married to the singer's brother Cecil Franklin, is requesting $16,740 (April), $17,928 (May) $16,470 (June), $17,928 (July) and $4,464 (August) for caring for Aretha during her ailing days. She also wants $5,000 for "Return of Air Force Military Flag," according to The Blast.
Sis really claimed she needed to be compensated for "caring" for the musical icon. Do you hear that stomp? That's Aretha rolling in her grave because we know damn well if she were alive she would NOT have been asking Aretha to be on her payroll.
No decision has been made yet on who gets what. For now, the court will make decisions on behalf of Franklin's estate, including property sale. Franklin's niece Sabrina Owens will continue to be the estate's personal representative.
Franklin was 76 years old when she passed away last year and it was reported she left an estate said to be worth as much as $80 million, according to Detroit Free Press, which includes real estate holding and the rights to her original compositions.
Photos: J. Stone / Shutterstock.com
​ ​
​ ​ ​