A Smiling Lela Rochon Flosses Wedding Ring In 1st Public Appearance Since Kissing Scandal + Oprah, Ava, MBJ & More Share The Love
​
Aug 08 | by _YBF
​ ​ ​ ​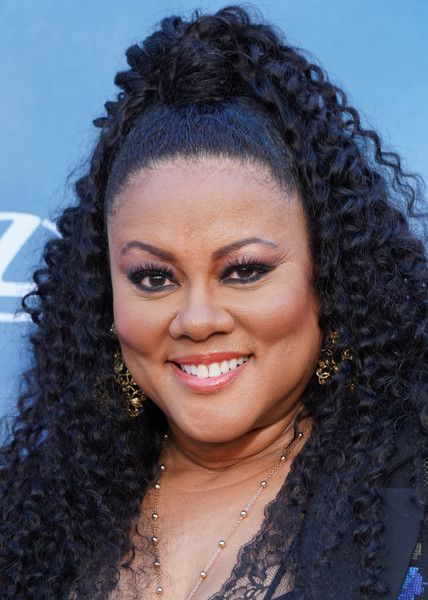 What kiss? Lela Rochon was seen smiling during her first public appearance. And she was flossing her wedding ring. See her flicks, plus shots of Oprah, Ava DuVernay, Michael B. Jordan at the "David Makes Man" premiere inside...
Lela Rochon isn't hiding! And she's flossing her rock.
A little over two weeks ago, the Internet was buzzing over photos of Nicole Murphy and Lela Rochon's director husband of 20-years Antoine Fuqua tonguing each other down in a pool during a film & music festival in Italy. Fuqua was there to speak on a panel and Nicole was just...there
Once the flicks hit these Internet streets, the 51-year-old ex-wife of Eddie Murphy spoke out publicly claiming she and the Training Day director were "family friends" and that they only "exchanged a friendly hello" when they randomly ran into each other in the Italian city. Everyone called her out on her BS (including Lisa Raye), so she then issued an apology to Lela and their family.
"It was not my intention to be in this situation," Nicole said. "I do not condone women kissing or interacting in anyway [sic] inappropriately with a married man. I too was once married and I would never intentionally undermine another woman, despite what has been written."
Right after the kissing flicks surfaced, the Waiting to Exhale actress quickly deleted her social media and we haven't seen or heard from her...until. now.
While Rochon hasn't spoken out about the kissing scandal, she let her first public appearance at the premiere of OWN's "David Makes Man" do ALL the talking. And she said A LOT without saying much, if anything at all.
The 55-year-old actress was all smiles as she made her way down the carpet. And yes, she was still wearing her wedding ring:
We'd like to note, Fuqua still hasn't publicly addressed KISSgate, leaving Murphy to deal with the scrunity on her own.
We're not sure if Rochon and her husband have an agreement or what - we're just happy to see she's smiling and seemingly doing OK. In fact, she's working! She signed on as a recurring character for the series in October 2018 to play Alma, the estranged mother of one of the main characters, Gloria.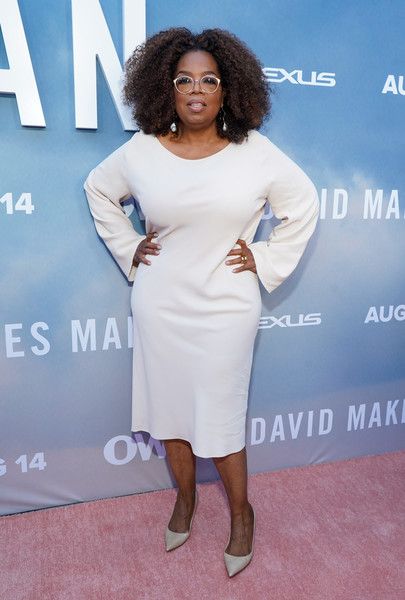 Oprah has teamed up with actor hottie/producer Michael B. Jordan for OWN's new drama, "David Makes Man." Fresh from luxuriating on a mega yacht in Ibiza, the media mogul worked the carpet in all white for the series premiere that was held at NeuHouse in Hollywood.
While on the carpet, she chopped it up with ET's Nischelle Turner about what it meant to collaborate with the CREED star, who has his own production company.
"I think it is inspirational for me to be surrounded by and also to be able collaborate with, lift up, rise along with, help raise, other people who are of like minds," Lady O gushed. "So that's exactly [what happened]."
MBJ didn't just want to have his name attached to the show - he was all about being hands on to ensure the story was told powerfully.
"When I sat across from him and I could see he was serious about it and it wasn't just him giving his name," Oprah reflected. "He really does care about these kinds of stories and so you know when you combine the two, it's even more powerful."
As Lady O and MBJ made their way down the carpet, they snapped it up with "David Makes Man" creator Tarell Alvin McCraney and lead star Akili McDowell.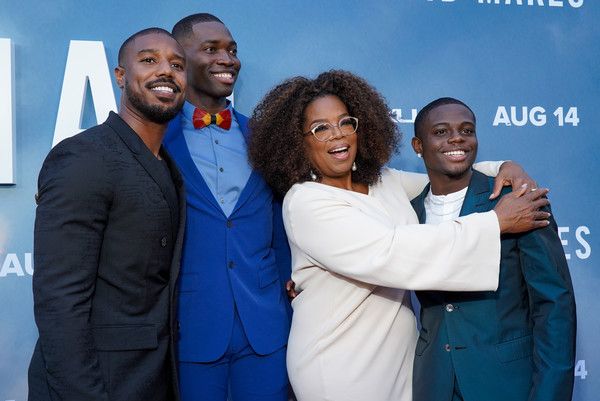 "David Makes Man" follows David (played by Akili McDowell), a 14-year-old prodigy from the projects who is haunted by the death of his closest friend and relied on by his hardworking mother to find a way out of poverty. He comes to a crossroad when he must choose between the streets that raised him or the higher education that may offer him a way out. Set in South Florida, the lyrical drama, inspired by events in McCraney's own life, explores the inherent trauma sustained in the fight for survival.
Also in attendance...
A Wrinkle in Time director Ava DuVernay graced the place with her presence.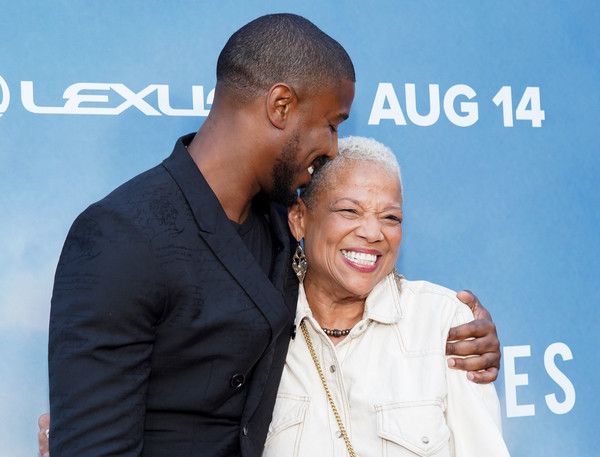 The Black Panther star brought his mother, Donna Jordan, along as his date for the evening.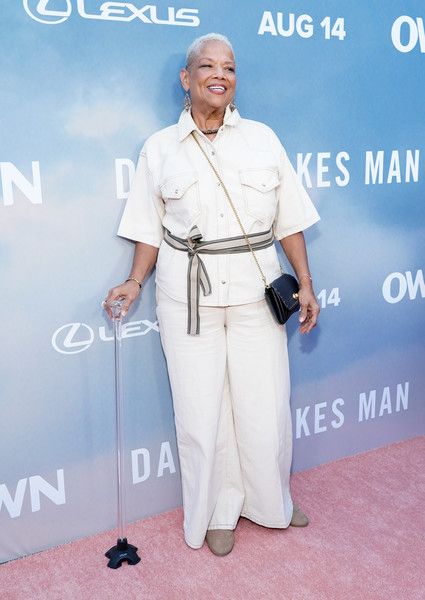 Get it, ma!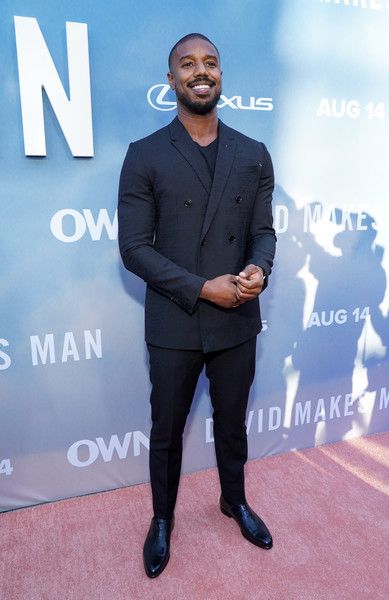 Of course, MBJ was dapper as ever.
He opened up about working with Lady O and bringing the project to life on her network:
"It's pretty epic to have her guidance and her eyes and her essence," Jordan shared. "Her presence around us, guiding us through this process, has been something I'll never forget."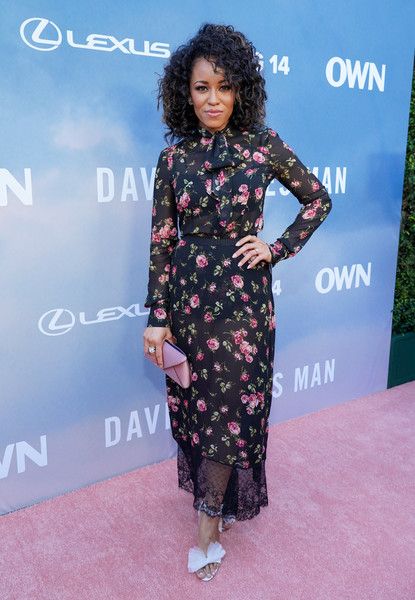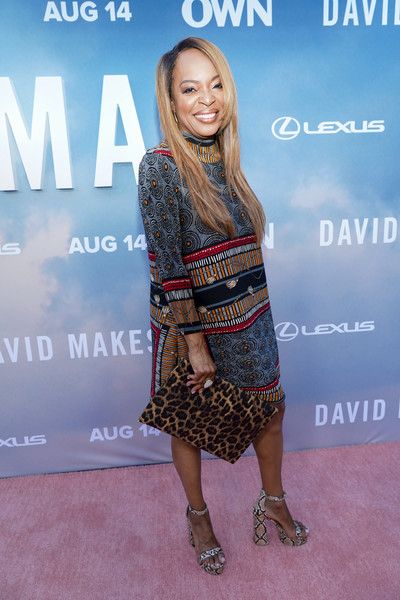 "Queen Sugar" stars Dawn-Lyen Gardner and Tina Lifford showed up to show some OWN love.
"POSE" star Angelica Ross struck a pose on the pink carpet.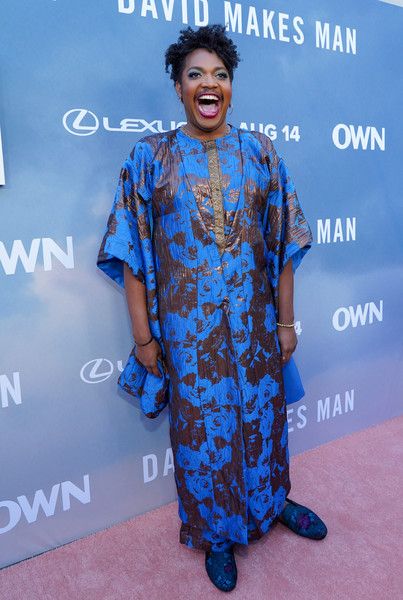 And "David Makes Man" star Travis Coles was all smiles.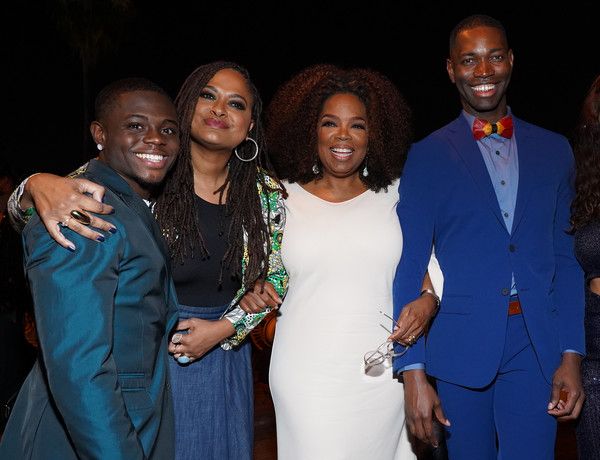 "David Makes Man" premieres August 14th at 10/9c on OWN.
Check out the trailer below:
Photos: Getty
​ ​
​ ​ ​