LisaRaye Doubles Down On Claims Nicole Murphy Has A Pattern With Married Men - 'She Messed Around With MY Husband!'
​
Jul 26 | by Natasha
​ ​ ​ ​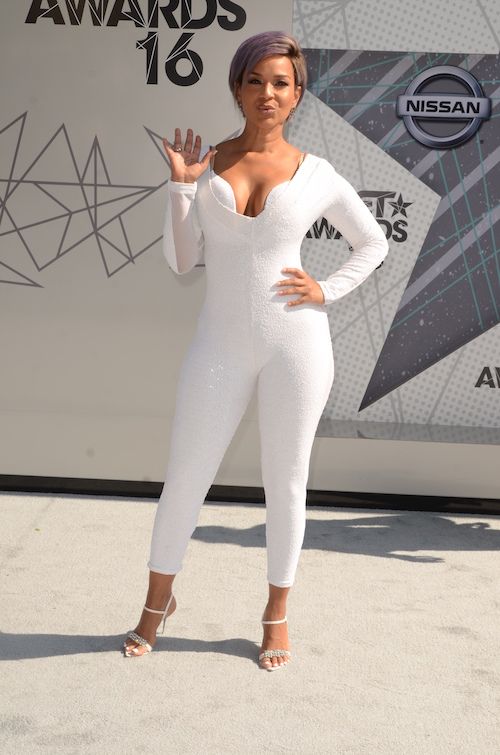 In case you missed it, LisaRaye McCoy is making it VERY clear what she meant about Nicole Murphy sleeping with someone's man AGAIN. She says she messed around with her (now ex) husband, Michael Misick. Nicole's denial and LisaRaye's shade inside.
LisaRaye was spotted leaving lunch this week after her comment that set the Nicole Murphy & Antoine Fuqua saga on fire even more. When asked what she meant by the comment she left on Instagram under a pic of Nicole & the married director kissing, she said she SAID what she said.
"Gurl @nikimurphy you went after @iamlelarochon husband too?...smh So wrong....again!!!"
So yeah, according to LisaRaye, Nicole got it poppin' with former Turks & Caicos Prime Minister Michael Misick while he and LisaRaye were married.
When asked if Nicole is a homewrecker who has a thing for married men, LR said:
"I don't know if she's a homewrecker or not, but I know that what she's doing to people's homes is just wrecking it."
Oop.
LisaRaye also confirmed Nicole was indeed friends with Lela Rochon and the friend group all knew she was married, despite Nicole's odd and alleged "I thought they were divorced" explanation.
LR also alludes to Lela previously confiding in Nicole about her marriage with Antoine, yet Nicole ended up in a compromising position with Antoine herself.
Mess.
LisaRaye says she doesn't have ish to say to Nicole, but she knows Lela's sad, upset and embarrassed about this. LR also said she knows Nicole is interested in getting back into the same position she previously was in (seemingly alluding to the years she was Eddie Murphy's wife).
Welp, a top Hollywood director could do that for you. Even a married one. However, Nicole reportedly denies ANY shenanigans with Michael Misick. TMZ states:
A source directly connected to Nicole tells us, Nicole denies LisaRaye's allegation. According to the source, Nicole says, "It's not true. She's [LisaRaye's] been saying that for years. There's no truth to that."
Such a messy situation.
Photo: Kathy Hutchins/Shutterstock.com
​ ​
​ ​ ​