#DisneylandFight Brawlers Catch Assault & Battery Charges, Facing Jail Time
​
Jul 24 | by _YBF
​ ​ ​ ​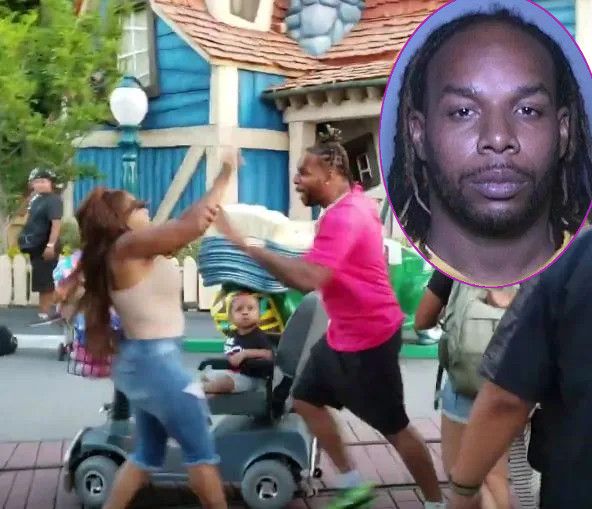 Three people involved in the viral violent Disneyland Fight have been charged for assault and battery. Details inside...
Three people involved in that violent Disneyland Fight that went viral have reportedly been charged. You'll recall, police were called to Disneyland in Anaheim on July 8th following a fight that involved family members in Mickey's Toontown. The ratchetry went down in front of plenty of people, including young children who were in tears watching the brawl go down.
Avery Robinson, 35, his sister, Andrea Robinson, 40, and her husband, Daman Petrie, 44, were hit with assault and battery charges in connection to the viral fight, according to the Orange County District Attorney's Office.
In the video, you see Avery - a Las Vegas resident - punched his sister several times after she spit in his face. Her husband then jumped in to defend her. Moments later, Avery knocked another woman down while hitting her repeatedly.
Avery - the man wearing the red shirt in the video- was reportedly charged with five felonies for allegedly beating up his girlfriend, domestic battery and assault with a deadly weapon. He was also hit with child abuse and endangerment charges, and nine misdemeanors. He faces up to seven years and four months in state prison if convicted. Sheesh! Serves him right.
In the clip, Avery is heard saying he was "ready to go to jail tonight." Well, he didn't go that night, but he surely went.
Here's his mugshot: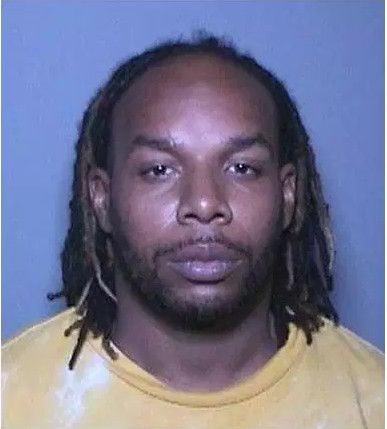 Andrea was charged with five misdemeanors, including four changes of battery for attacking her brother Avery, his girlfriend, and a Disneyland employee. She also faces one count of misdemeanor assault for attacking her brother's girlfriend. If convicted on all counts, she faces a maximum of two-and-a-half years in jail. Meanwhile, Andrea's husband Daman faces one misdemeanor count of battery for punching Avery's girlfriend in the face during the melee. He faces a maximum of six months in jail if convicted.
In case you missed, you can watch the graphic fight here.
Photo: YouTube Screenshot/Orange County District Attorney's Office
​ ​
​ ​ ​