SUPERHERO TAKEOVER! All The Melanin Coming To The Marvel Universe That You Need To Be Rejoicing About
​
Jul 23 | by _YBF
​ ​ ​ ​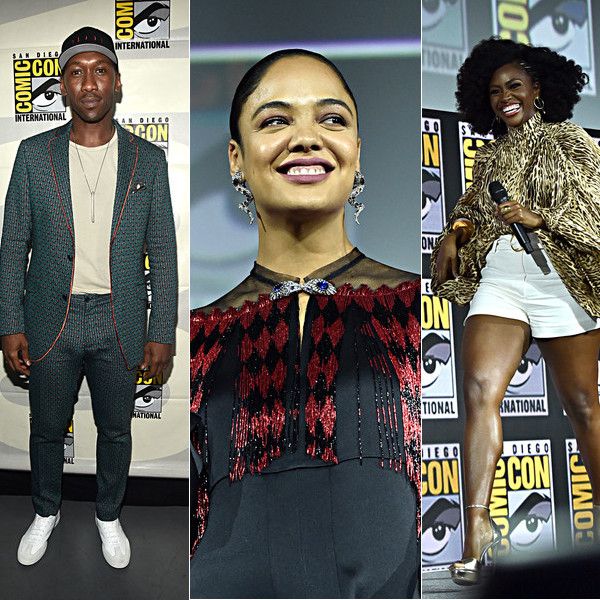 Get ready for the YBF Marvel superhero takeover! Deets on Mahershala Ali playing BLADE in an upcoming reboot, Tessa Thompson becoming Marvel's first LGBTQ superhero, and Teyonah Parris nabbing the role of Monica Rambeau inside...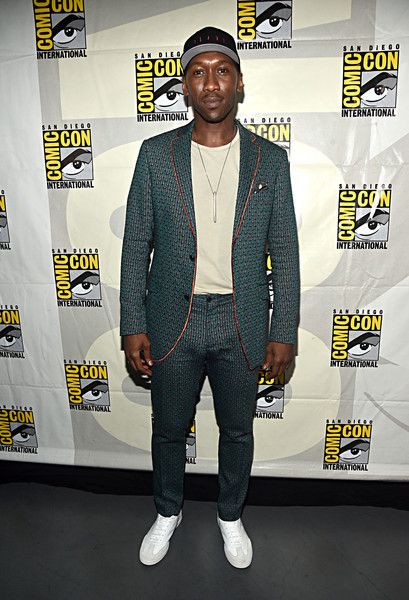 It's clear - the Marvel universe is dedicated to inclusion as it continues making strides to include an array of diverse characters. And we're def here for it all.
Two-Time Oscar winning actor Mahershala Ali has landed the lead role in Marvel Studios' upcoming Blade reboot from Kevin Feige's MCU. As of now, there aren't any more details about the film, but one actor is speaking out about the mega role Ali just nabbed.
As you know, the original Blade trilogy starred Hollywood vet Wesley Snipes. In the films, he played a half-vampire, half-mortal man who becomes a protector of the mortal race, while slaying evil vampires.
After it was announced that Ali would play Blade during Marvel Comic-Con session over the weekend, folks quickly took to Twitter to express how they felt about it. Some LOVED it, while others weren't pleased about it.
Wesley Snipes shared what he thought about the Moonlight actor taking on the role.
"To all the DAYWALKERS losing their minds right now, chillaaxx," he said a statement given to ComicBook.com. "Although the news comes as a surprise, it's ALL GOOD. Such is the 'business' of 'entertainment!'"

He continued, "Much peace to the MCU crew – always a fan. Honor and respect to the grandmaster Stan. Congratulations and Salaam to Mahershala Ali, a beautiful and talented artist whose expressions I look forward to experiencing for many years to come. Inshallah, we will someday work together. Most importantly to my loyal fans, the incredible outpouring of love is overwhelming. I am grateful for the never-ending support. So, 'nah fret nah worry, it's not de end of de story.' Welcome to the Daywalker Klique."
It's all love between Snipes and Ali:
"VAMPIRE BREAKING NEWS!"

Message from THE DAYWALKER...

Hey MCU, Haven't we been down this road before? Aye yah, some motherfuckers are always trying to ice skate uphill …hahaha." #daywalkerklique pic.twitter.com/d7XPXr66aQ

— WS (@wesleysnipes) July 23, 2019
Who knows, maybe they will write in a part for Snipes like they did for Samuel L. Jackson in the SHAFT reboot.
In other Marvel news...
Actress Tessa Thompson dropped a nugget at San Diego Comic-Con that has the LGBTQ+ community rejoicing! Her charcter, Valkyrie, will be involved in an LGBTQ storyline in the fourth Thor movie titled, Thor: Love and Thunder.
"I think first of all as king, as new king, she needs to find her queen," she told the audience. "That'll be her first order of business. She has some ideas. Keep you posted."
Check it:
Tessa Thompson on Valkyrie: "First of all, as king, she needs to find her queen." #MarvelSDCC pic.twitter.com/XR1I2wsUNR

— Ryan Gajewski (@_RyanGajewski) July 21, 2019
Marvel Studios President Kevin Feige also confirmed that Valkyrie will be involved in an LGBTQ storyline. "The answer is yes," he told Gizmodo. "How that impacts the story remains to be seen with that level of representation you'll see across our films, not in just 'Thor 4.'"
Thompson played Valkyrie in two Marvel films, 2017's Thor: Ragnarok and 2019's Avengers: Endgame, however her character's sexuality was not a part of the storyline even though it was written in the comics that she was bisexual.
Nice!
Also coming to Marvel...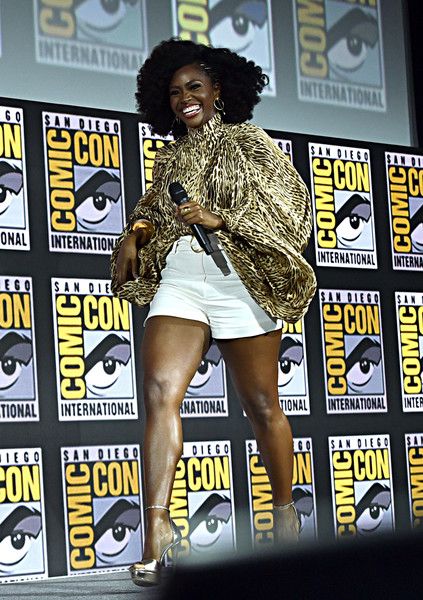 Teyonah Parris will be joining the Marvel Universe as the grown-up version of Monica Rambeau from Captain Marvel. Her superhero will star in the new series, "WandaVision."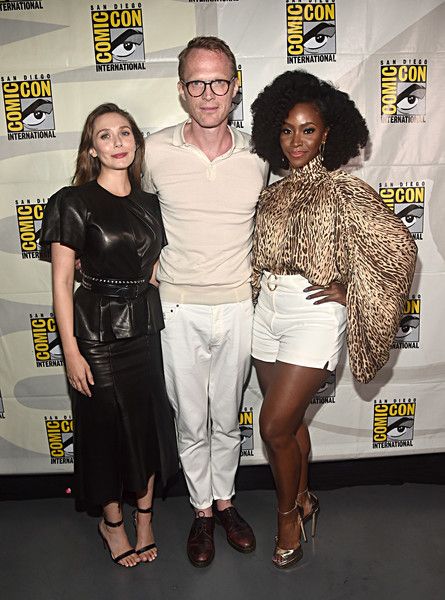 Deadline reports:
The events of WandaVision will take place after the events of Avengers: Endgame. Young Monica was played by Akira Akbar in Captain Marvel, which takes place in 1995.

Jac Schaeffer, who wrote Captain Marvel will serve as the showrunner of WandaVision which will be available the second year after the November launch of Disney+.
Woot!
Marvel is changing the superhero game for the better. Congrats Mahershala, Tessa & Teyonah!
EXTRAS:
1. "Project Runway" may have run its course. STORY
Photos: Getty/Splash
​ ​
​ ​ ​