LIFETIME Says 'How You Doing?' To Wendy Williams For New Biopic + Daytime Talk Show Queen Celebrates 55th B'Day With Bestie Blac Chyna
​
Jul 23 | by _YBF
​ ​ ​ ​
Fans are about to get an inside look at the life of famed daytime talk show host Wendy Williams thanks to LIFETIME. Go inside for deets on her upcoming biopic, plus flicks of her partying it up with her bestie Blac Chyna for her 55th birthday...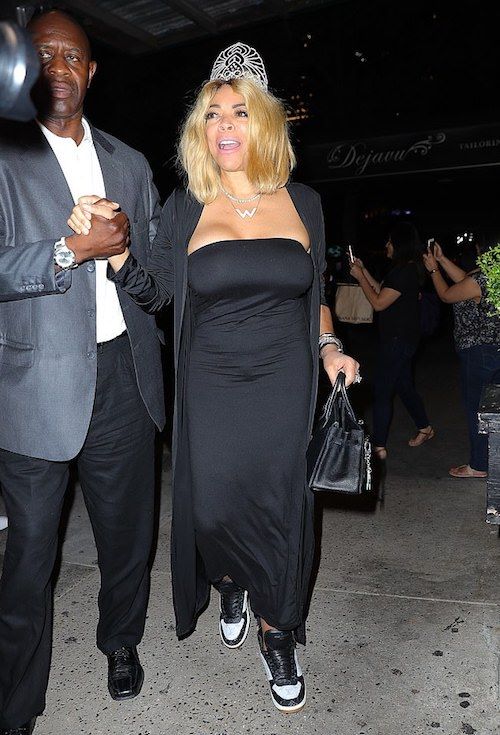 "How You Doing Wendy Williams?!" We're about to find out.
Before all the drama went down with her alleged cheater husband, Wendy Williams kept her personal life pretty private. She shared what she wanted to share, dropping little tidbits here and there, but she never gave up tooo much info about what was going on behind the scenes.
Now, that all is going to change.
The famed daytime talk show host has signed on to executive produce a biopic on her life, teaming up with LIFETIME...again. You'll recall, she stepped in as executive producer of LIFETIME's Aaliyah's biopic and caught tons of backlash for it. However, we doubt this biopic will produce the same response.
Wendy's biopic on her life will reveal "the highs and lows she has experienced throughout the years. The authorized project provides a revealing look at her journey, from her scrappy upstart days in urban radio to the success of her own syndicated talk show."
The movie is set to go into production this fall from Will Packer Media and it is set to debut in 2020. Hmm...we wonder who will play young Wendy. Who do you all see playing the feisty daytime talk show host?
Leigh Davenport ("Boomerang" TV series writer) will pen the script. Not only will fans get a biopic, a documentary based on Williams' life, produced by Entertainment One (eOne) and Creature Films, is set to follow.
We're def here to see Wendy's humble beginnings and we hope she serves up the REAL tea involving her alleged cheater husband Kevin Hunter Sr.
Wendy Williams was SERIOUS about getting LIT for her #HotGirlSummer!
The talk show host - crowned with a Tiara - recently celebrated her 55th birthday with her friends - dubbed the "Dirty Dozen," which included her new bestie Blac Chyna. The birthday girl shared all the crazy details about how her birthday festivities went down in NYC.
"I don't know who I've become, but I like her," Wendy described her newly single self. "She's open and honest and thorough and she is fun."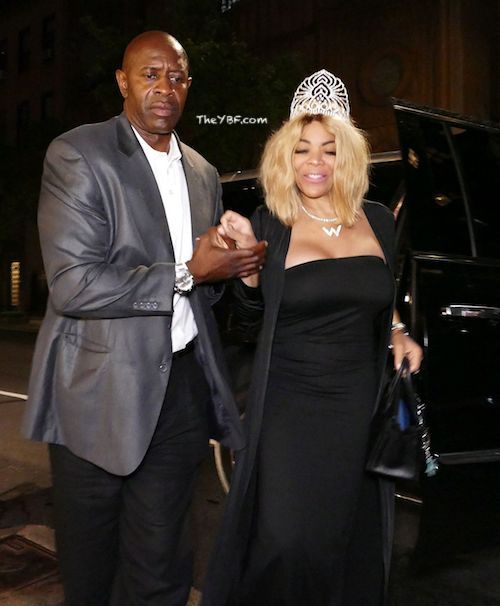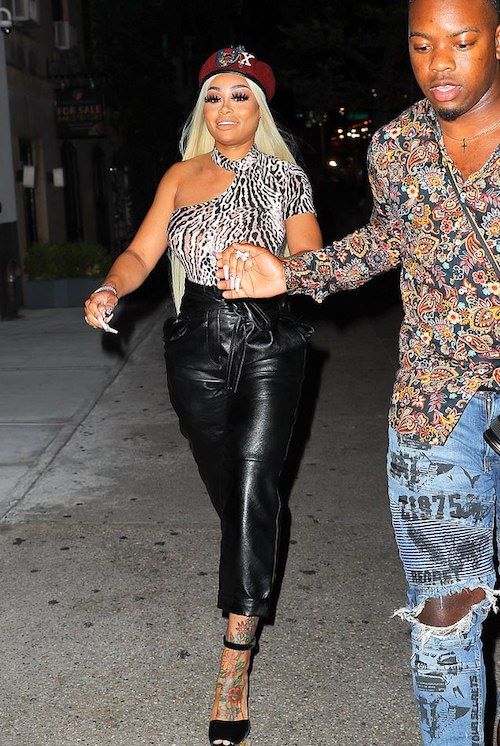 The birthday girl - making her rounds in a black dress and LV sneakers - had fun with her friends at Tiffany's and then hit up Serendipity for the turn up.
"I made my own birthday party," she said. "I planned out my whole day because I can do that. New life!"
Ayeeee! Turn up, sis! Wendy is finally free and soaking in every minute of it.
"I invited 12 people who didn't know each other and I wanted it to be at a place poignant to my heart, Serendipity," Wendy said, mentioning all the good eats she munched on, which included chicken wings "with the bleu cheese with the chunks."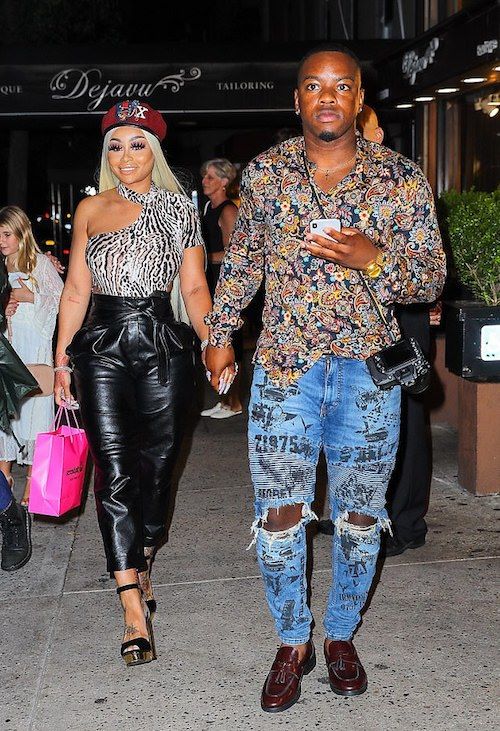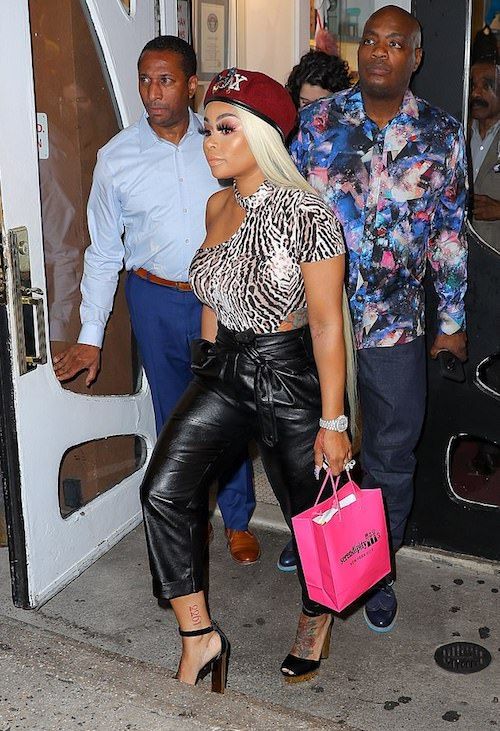 "A few of my guests included Bevvy Smith, Blac Chyna and my friend Madina, I like how she rolls," she said.
After the dinner party, Wendy and her crew made a stop at Nas' album release party. He just dropped a new LP titled, The Lost Tapes II.
"I had a pre-party before the Nas for like an hour and a half at my apartment," she said, admitting, "I never have people over!"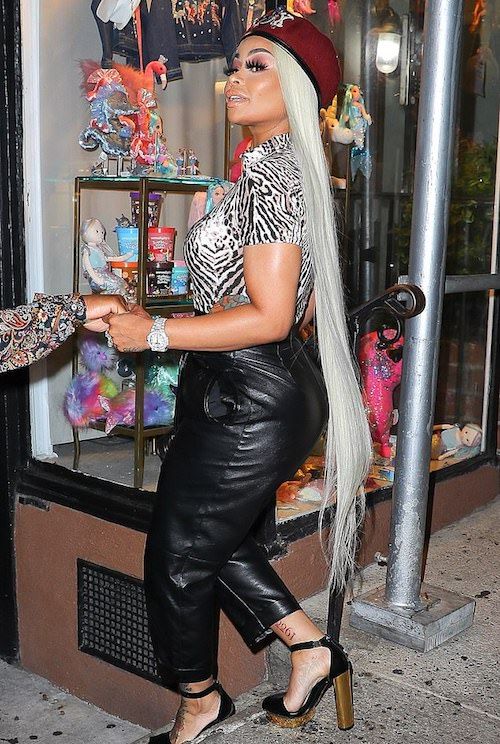 Nas' event got moved to another location, but that didn't stop the birthday from turning up. They ended up going on a late-night boat cruise on the Hudson River. OKKKK, sis! Out on the late night tip.
Check out the full run down of Wendy's 55th Birthday shenanigans below:
We're so here for Wendy 2.0! Happy Belated Birthday!
Photos: MEGA/Splash
​ ​
​ ​ ​