In Case You Forgot About These Rumors, Lela Rochon's Husband Antoine Fuqua Allegedly Has Two Love Children!
​
Jul 22 | by _YBF
​ ​ ​ ​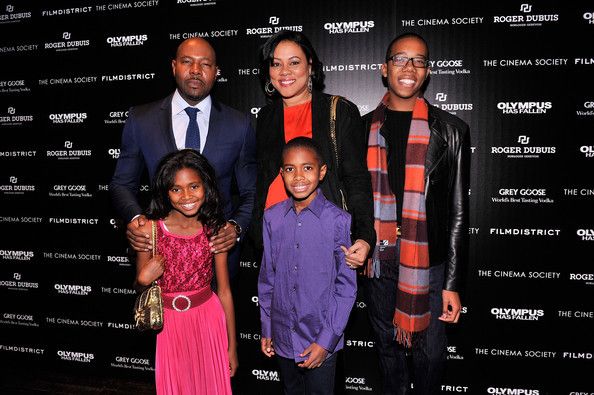 So, Antoine Fuqua been a cheater out in these streets?! He allegedly has two children - not by his wife Lela Rochon - who were born during their marriage.
New pictures of married director Antoine Fuqua all boo'd up with "Hollywood Exes" star Nicole Murphy has the Internet in a tizzy. And, according to rumors, the Training Day director has BEEN on some cheater ish.
The famed director reportedly has not one, but TWO love children while being married to his wife of 20 years, "Waiting To Exhale" star Lela Rochon. Sighs...
The Equalizer director admitted to fathering a son, named Roman Jimenez, with a woman named Ruth Jimenez, in court documents dated August 2010. In the paperwork (obtained by Hollywood Street King), he revealed he was ordered to pay $10,000/month in child support and that he owed $86,000 in back child support. He was petitioning the court to lower his child support order to $3,134/month because he said he couldn't afford the ordered payments.
Check it:
Antoine Fuqua Child Support... by Jacky J. Jasper on Scribd
Two years later, it was alleged Fuqua had another baby! A girl this time.
According to HSK, a UK model/actress said The Magnificant Seven director admitted to not using protection while sexing one of his mistresses and ended up fathering a ba with the woman. The UK model explained how a woman - who claimed to have had his daughter - came to his house in Venice Beach and started assaulting him while threatening to tell his wife about their love child. The model said after he got the woman out of his house, he admitted to her that he was the father of the woman's baby. Chile...
The site reports:
"I am a model/actress from London. I met Antoine Fuqua through Scott Steindorff. He was in talks with Fuqua to direct Pablo Escobar movie."

I had a brief affair with the man. While at his property/office in Venice Beach, I witnessed a woman attacking him over the daughter she has that he is the father of and doesn't see/pay for. She kept screaming and threatening to tell his wife and got even more ghetto when she discovered I was upstairs in bedroom of property. She was straight up ghetto, ripped his shirt off and got a few swipes in."

"After he got rid of her he said 'I f*cked her once bareback and now she had a kid for me.' Antoine ran home super stressed because she was going to call/contact his wife. How Lela still doesn't know about this OTHER love child is a mystery to me. Unless she does and doesn't care."
The site also claims he got a bartender in Toronto pregnant, while shooting Training Day. Sheesh.
Now, all of this is third party information (except the court documents about the first love child), so take it with a grain of salt. That saying about once a cheater always a cheater seems to fit the situation at hand perfectly if true.
Antoine and Lela got married in 1999 and have two kids together, a boy and a girl. Fuqua also has a son from a previous relationship.
No woman deserves this...if he is in fact out here lying, scheming and cheating.
Photo: Getty
​ ​
​ ​ ​