EXCLUSIVE SNEAK PEEK: Mariah Carey & Da Brat Share 'Prison Run' Story That Almost Got Jermaine Dupri Hemmed Up!
​
Jul 17 | by _YBF
​ ​ ​ ​
Mariah Carey and Da Brat share a funny throwback story about how Jermaine Dupri almost got hemmed up back in the day. Check out our exclusive sneak peek at his upcoming "Power, Influence and Hip-Hop: The Remarkable Rise of So So Def" documentary inside...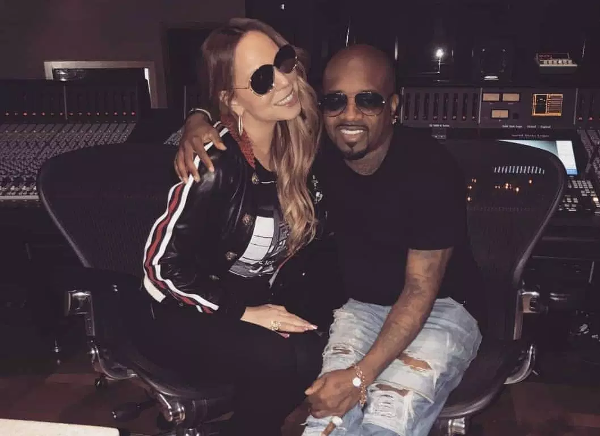 WETv is premiering a special titled "Power, Influence and Hip-Hop: The Remarkable Rise of So So Def," a one-hour documentary special that will focus on legendary producer Jermaine Dupri and his ability to shape Atlanta's popular music culture via his So So Def Records.
Grammy Award winning singer Mariah Carey and rapper Da Bratt are longtime collaborators with JD, so you know they have tons of behind-the-scenes stories to share. In the upcoming documentary, Mariah and Brat shares how they first met and how their first meeting almost got JD hemmed up by MC's security detail. Oop!
Back in the day, Brat went with JD to Mariah's estate and when the ladies met, they instantly hit it off.
"It was more of an estate and I was kind of more of an inmate," Mariah shared. "The head of the record company was my husband. So, we were both on Sony at that time and nobody wanted him [her husband] to be mad at them."
Mariah said she felt like a prisoner because she was never allowed to have fun back then.
Eventually, MiMi and Brat ended up running off, drinking wine, sharing laughs, and eventually leaving the estate in one of Mariah's cars. However, they didn't tell anyone their whereabouts and that's when Mariah's security stepped in, looking for Mimi, and JD got caught in the crossfire. This is back when Mariah was signed to Sony, headed up by her then huband, who she has often said kept her "imprisoned" at home and away from the masses.
Peep the sneak peek to find out what happened below:
"Power, Influence and Hip-Hop: The Remarkable Rise of So So Def," features never-before-seen archival footage and original interviews with Dupri's peers, including Mariah Carey, Usher, Snoop Dogg, Will.I.Am, Da Brat, Bow Wow and Nelly. You can watch the full documentary when it airs tomorrow, July 18th at 10pm EST.
In the meantime, check out the trailer HERE.
Photo: Getty Images/Mariah's IG

​ ​
​ ​ ​