Chris Brown Gets Put On Blast By Royalty's Mom Nia For Allegedly Not Paying Child Support + Breezy Addresses Colorism Controversy 'For The Last Time'
​
Jul 05 | by _YBF
​ ​ ​ ​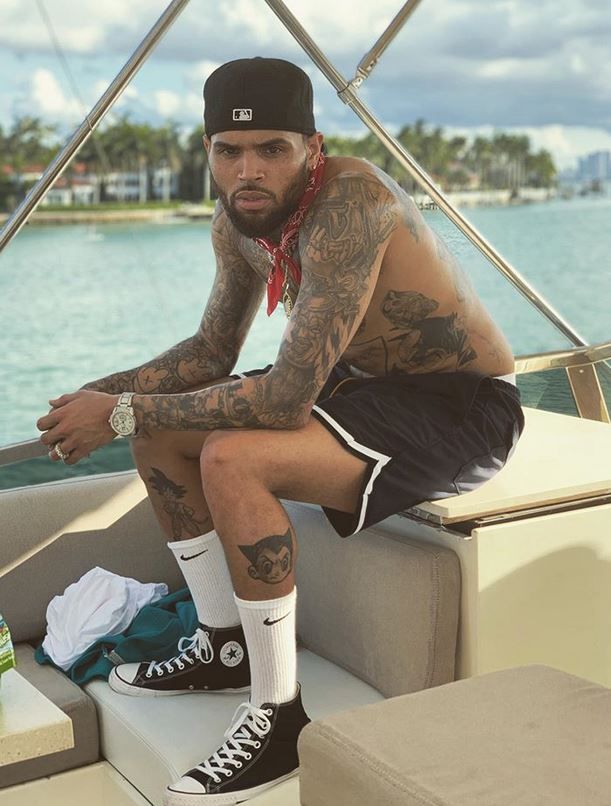 Chris Brown's daughter's mother, Nia Guzman, is blasting Breezy for not paying child support. Find out how much she's gunning for, plus the singer's LAST response to the colorism criticism inside....
Chris Brown stays with some drama.
This week, he has been getting dragged for - what some say - are colorist lyrics on his recently released Indigo album. Now, he has baby mama drama.
His daughter's mother, Nia Guzman, has gone back to court to collect back child support she claims she's owed. The Blast got a hold of court documents that claims the "Back To Love" singer was ordered to pay $17,743 in child support back in February for his 5-year-old daughter, Royalty Brown.
However, Nia says she hasn't seen a dime!
In the paperwork, she claims the Grammy Award winner "has repeatedly engaged in conduct that dramatically increased the cost of litigation. He has ignored deposition notices, offered to participate in mediation in a court hearing then failed to even respond to potential mediation dates when proposed, and ignored settlement offers altogether." And she's fed up!
Because of his actions, Nia claims Breezy has caused "a great hardship" for her because she does NOT work and relies on the support from him, dubbing the R&B crooner "an admitted extraordinary high earner." Oh. She estimates he makes $7.5 million a year.
So, how much is Nia seeking? She wants $258,285.24 in back support (which includes retroactive support from the beginning of the case) plus sanctions and "the value of housing that [Brown] agreed to supply."
Sheesh.
Today, Nia hopped on social media and posted this: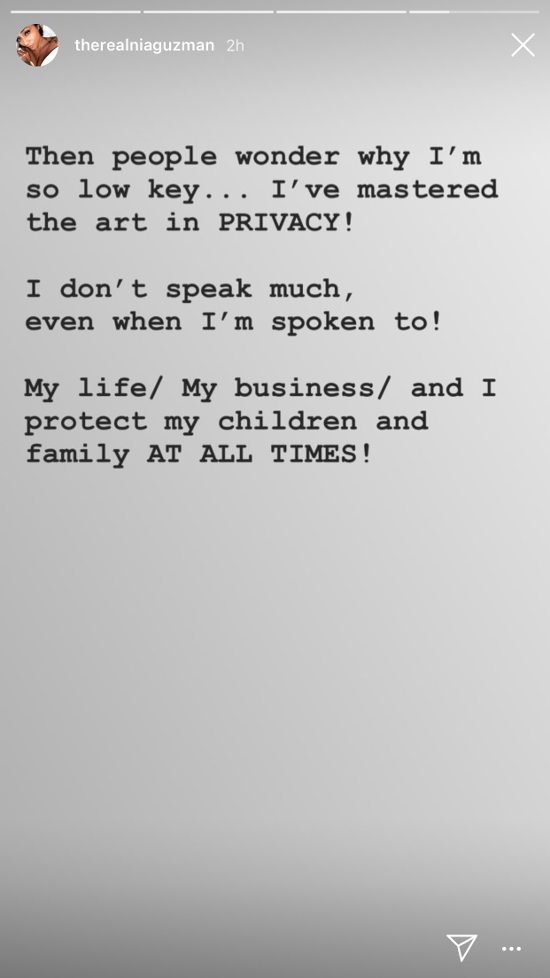 "Then people wonder why I'm so low key ... I've mastered the art in PRIVACY! I don't speak much, even when I'm spoken to!," she wrote on IG Stories. "My life/My business/and I protect my children and family AT ALL TIMES!"
Oh.
In other Breezy news...
Chris Brown was a hot topic all week after people began dragging him over a lyric on his song "Need A Stack," a cut from his recently released 9th studio album, Indigo.
"Diggin' it, then I'm lickin' all on that pussy, put it right there/ Only wanna fuck the black bitches with the nice hair," Breezy sings on the track.
"Love & Hip Hop: Atlanta" star Tokyo Vanity called him out, saying he's not attracted to dark skinned women. Then, comedian Lil Duval, rapper T.I. and Breezy's mother, Joyce Hawkins, defended him.
Now, he's speaking out...for the LAST TIME about the colorism issue.
"Don't let people twist your meanings when it's meant to show love. And a n*gga ain't finna jump through hoops to satisfy anyone's ego or movement!! I been a n*gga all my life!!! Stop playing like I'm out here Uncle Tomming and discrediting beauty. This the last sh*t Ima say on this weird a** forced topic!," he wrote on IG Stories.
Well, there you have it.
Photo: Chris' IG
​ ​
​ ​ ​