Rapper Blueface Exposes 'Clout Chasing' Mom & Sister With New Surveillance Video Before He Kicked Them Out Of His House
​
Jul 03 | by _YBF
​ ​ ​ ​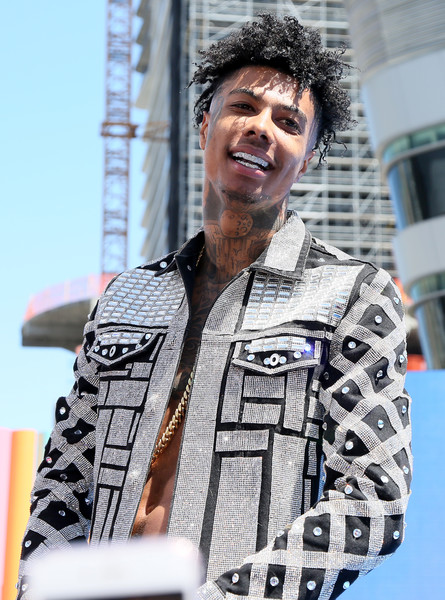 Rapper Blueface is now explaining why he kicked his mother and sister out of his home. And he's sharing home surveillance footage to prove his point. More inside...
Blueface is now telling his side of the story after his mother and sister hopped on social media to call him out for kicking them out of his home last weekend.
According to the "Thotiana" rapper's sister Kali, Blueface's TWO girlfriends (pictured above) refused to greet his mother and that's when ish hit the fan. Y'all know how black family members act when "your lil friend can't speak."
As soon as the drama started to pop off, Kali hopped on Instagram Live to show the rapper kicking them out of his house. He allegedly tried to drag his mother out of the house and broke her cellphone.
Check it:
Whew, chile.
Following the incident, Blueface hopped on IG stories to accuse his mother of clout chasing. "Sheesh you know it's getting hectic when yo own momma do it for the clout," he wrote.
Then, his sister hopped on IG stories to respond, reminding Blueface how his mother helped him get to where he's at now: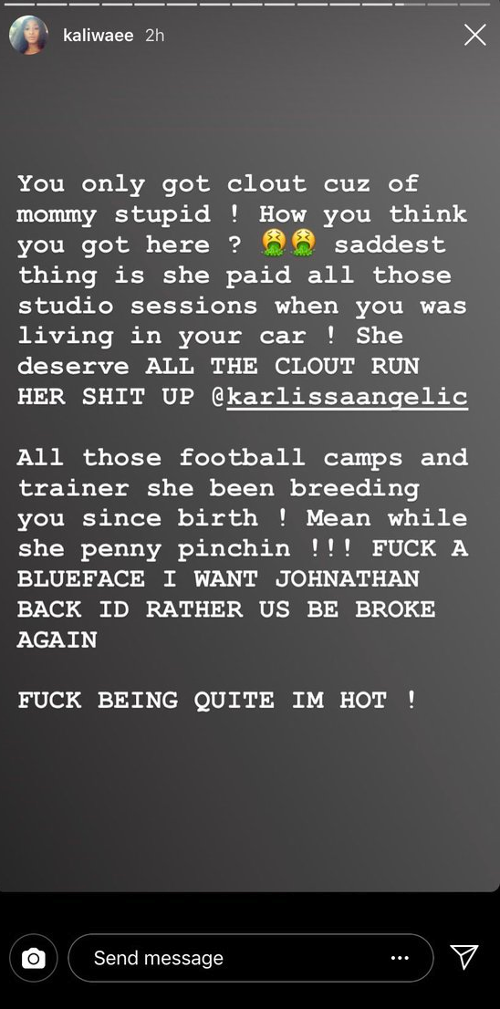 "You only got clout cuz of mommy stupid!," Kali wrote. "How you think you got here? Saddest thing is she paid all those studio sessions when you was living in your car! She deserve ALL THE CLOUT RUN HER SHIT UP."
Blueface's mother also made a post in regards to the drama:
Now, Blueface has released new surveillance footage to show what really happened.
In the clip (captured by his in-home security system), the rapper is seen arguing with two women - believed to be his mother and sister - while his son runs around. One of the women (believed to be his sister) grabs a knife from the kitchen and threatens to stab him. In the accompanying caption, Blueface claims the argument started because he refused to give his sister his car. He also accused his sister of freeloading off of him.
"Sense they wanna go viral so bad this the real story my mom got tired of my broke ass sister free loading at her house so she brought her to mine an I wasn't going for it I already got her an apartment guess that wasn't enough she want my car she want me to buy her a car off the lot an some more stuff I was homeless in my own car for years ain't nobody wanna let me stay at they house I had to thug it out but I C my fans ain't real fans y'all turn like corners fucc all you fake ass fans that's y I'm in it just for the money," he wrote.
Then, he hopped on IG stories to explain the situation further: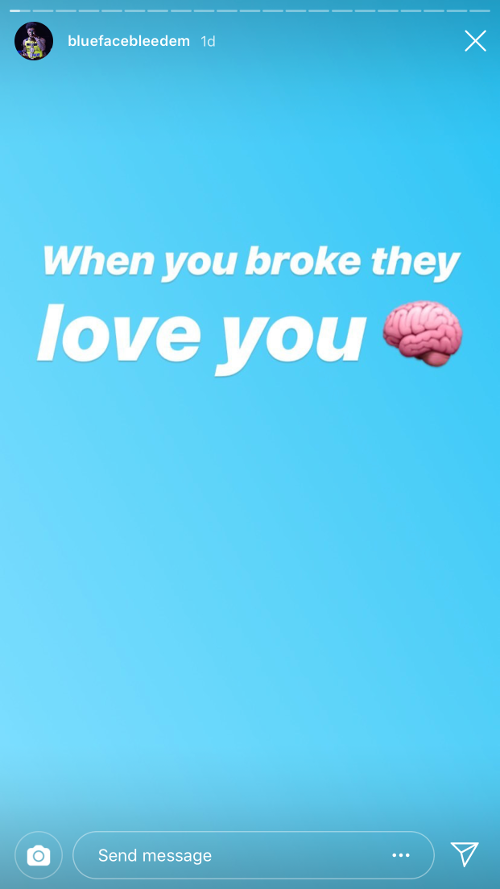 This is a damn mess!
Photo: Getty
​ ​
​ ​ ​