CLOUT CHASING? Music Video Directors 'Very Upset' Over Tory Lanez's Colorism Accusations, Say They're Untrue
​
Jun 18 | by _YBF
​ ​ ​ ​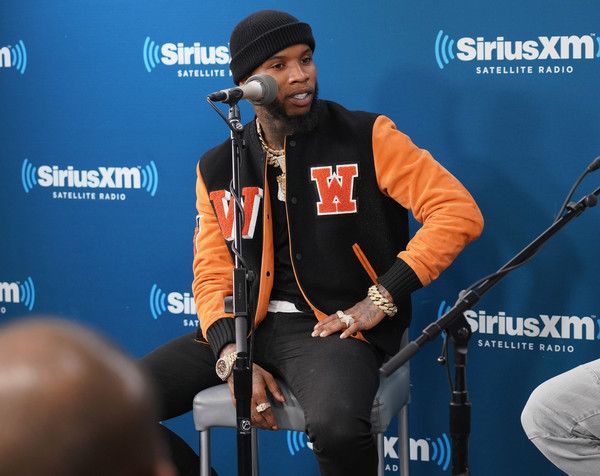 When clout chasing goes wrong? The music video directors Tory Lanez put on blast for colorism claim they have zero problems featuring darker-skinned models and that the singer concocted this whole story. This news comes after the model in the video blasted Tory. Get it all inside...
Singer Tory Lanez had these Internet streets talking when he posted an Instagram post, blasting video music directors, Capone & Guise, for colorism.
The "Say It" singer shared a behind-the-scenes clip while he was on the set of Nafe Smallz's "Good Love" video where we see a darker-skinned model moved out of the main shot and replaced with a lighter-skinned model. He claims one of the directors made the switch, so he stopped filming and asked the darker-skinned model to return.
"This is an On -Going problem in our community of entertainment that needs to stop," he wrote in the caption of the video. "As a black man , Sometimes I'm going to joke about the black community just like we all do . BUT WHAT IM NOT GOING TO DO IS ALLOW ANY OF THESE DIRECTORS TO DE-VALUE OUR BLACK WOMEN ... countless times I've seen directors swap out our women of color for women of lighter complexion, or women with straighter hair ETC . ... IT IS OUR RESPONSIBILITY AS ARTIST TO STAND UP AND NOT LET THIS HAPPEN .. it's BEEN time to embrace our woman of color #BlackIsBeautiful"
Soon after, the darker-skinned model - Sultry Shen - featured in the video hopped on social media and blasted Tory for LYING. She claims he staged this whole scene. Right after she went off, Capone & Guise poted "Hmm...Interesting" on their IG stories.
Now, the directors who shot the music video are speaking out and they're calling foul.
Capone - 1/2 of directing duo Capone & Guise - tells TMZ they're baffled by Tory's accusations because that's not how it went down on the music video set. He insists no one on his team asked for the models to switch places, insinuating that the swap came from someone in Tory's camp.
The director tells the site they have ZERO problems featuring dark-skinned women in their videos, especially since they're heavily involved in the Afrobeats scene where the majority of their work features darker-skinned women.
Capone said his team would "never allow something as disgusting as what Tory Lanez is portraying." He went on to say that they are "very upset" that the video is being overshadowed by these colorist accusations.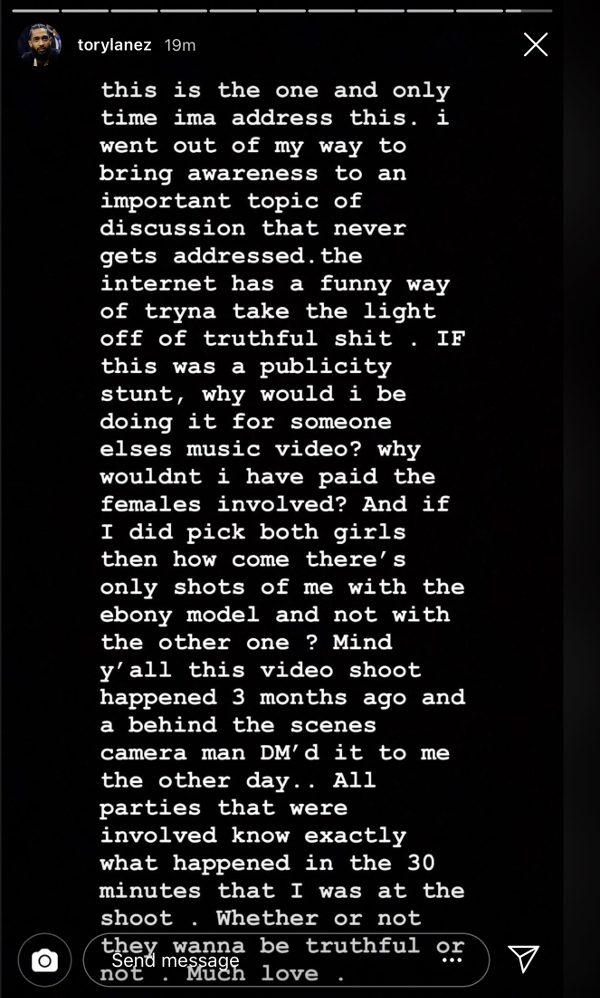 As we told you, Tory stands by his actions and claims he was raising awareness to a topic that's important to him.
Hmm...IF he did stage this incident, it seems he may have been trying to bounce back from those comments he made about trading a white woman to the African American community for Ayesha Curry.
When clout chasing goes wrong.....
Photo: Getty
​ ​
​ ​ ​