[UPDATE] OH, HE'S BIG MAD! DJ Khaled Reportedly Wreacks HAVOC At Epic After Labelmate Tyler The Creator's Album Beat 'Father Of Asahd'
​
Jun 06 | by _YBF
​ ​ ​ ​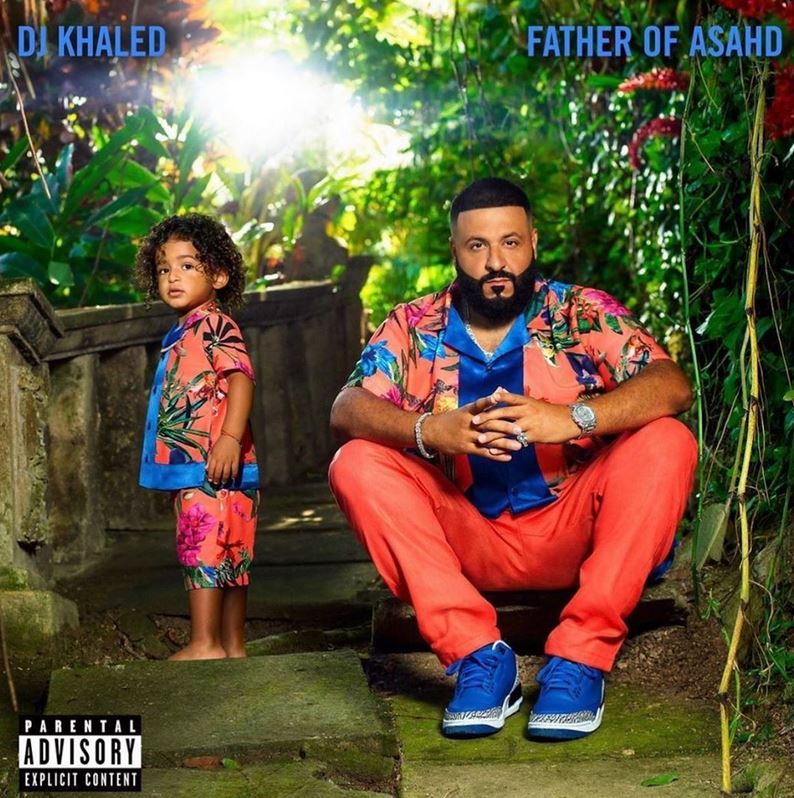 DJ Khaled is pissed his new album, Father of Asahd, didn't debut at the No. 1 spot on the Billboard music charts. And he's reportedly blaming his record label. Deets on a said of Khaled we never knew until now inside...
UPDATE:
New reports suggest DJ Khaled wasn't exactly mad at his record label - he was more so mad at Billboard.
Apparently, there was a misunderstanding with the bundle deals Khaled released and that's what caused Tyler, the Creator's album to "sell" more than his. Billboard supposedly disqualified his promotion because it hadn't been approved, allegedly. It's reported Khaled did "passionately speak" to record label execs, but it wasn't an all out tantrum as previously reported.
The Blast has the rundown:
Multiple sources familiar with the situation tell The Blast, Khaled's "Father of Asahd" missed becoming the #1 album because over 100,000 album downloads for the hip-hop producer were "disqualified" over the running of a promotion that Billboard said "was not approved."

We're told this was after it was initially approved and he was not told until after the chart week.

As many know, many artists offer bundle deals with their album downloads these days to help drive sales. Khaled, who is a master at promotion, offered a bundle of "Father of Asahd" with nutritional supplements. This was approved by Billboard, and by purchasing the bundle, customers get a digital download of the album and it is supposed to count towards album numbers.

Tyler, the Creator also bundled his "Igor" album with t-shirts and posters. Both sold well, but Khaled actually crushed the bundle sales and pushed over 100,000 units just with his music/supplement deal alone. He offered other bundles which also performed well.

We're told the issue arose when Billboard claimed they did not "approve the copy" of the promotion. Our sources say, even though the team was given the green light on the bundle, they "arbitrarily" disqualified his downloads from the bundle, and it ended up costing him the win against Tyler the Creator.

We're told Khaled did "passionately speak," to the record executives, but our sources are adamant he did not throw a temper tantrum.

Both Khaled and Tyler the Creator appear on different labels owned by Sony Music, with Khaled on Epic and Tyler on Columbia Records. We're told those close to Khaled believe it is being made to look like the two stars were facing off with each other, when really they both support each other's careers and celebrate everyone's success.

We're told the bigger angst is with Billboard and their processes for determining what counts towards album sales and numbers, especially when those in the music industry put so much weight on "who is #1?"

The bottom line is that if you add Spotify, iTunes, Amazon and all the bundles that offered downloads, we are told, DJ Khaled was the clear winner.
There you have it.
---------------------------------------------------
We all know DJ Khaled is going "win, win, win no matter what." But, if he doesn't, ish goes left. Supposedly.
You don't hear much about DJ Khaled being in a bad mood or cutting up, but when it comes to his music he's a whole different beast. At least, that's what folks are saying.
The Miami producer has been all over the place recently promoting his new album, Father of Asahd, dubbing it his best album yet. He even appeared on "Saturday Night Live" with a slew of artists to promote the new musical offering.
So, imagine how he felt when he found out his "masterpiece" didn't debut at #1, especially with all of A-list features he has on the LP like Beyonce, Jay-Z, Lil Wayne, John Legend, SZA, Meek Mill, Cardi B and more.
Father of Asahd debuted at #2 on Billboard's album charts, coming behind his labelmated Tyler, The Creator's fifth studio album, Igor. And to say he's not happy about this is an understatement, if the rumor mill is telling the truth. By the way Tyler is signed by Columbia, which is owned by Sony Music.
Several sources spilled to Page Six that Khaled busted up in Epic Records - owned by Sony Music - with a whole entourage and then went on a rampage. The source said he "was angry and yelling. He threw a temper tantrum," blaming label execs for not understanding streaming services and bundle deals.
We all know Khaled is always talking positivity and serving up inspirational messages, but he apparently has a dark side (like most of us).
Per one source, Khaled will not accept coming in 2nd place.
"No. 2 won't do for Khaled. He was not happy when the album didn't debut at No. 1 . . . Not happy at all."
An insider shared a few more tidbits about the situation, adding,
"He was furious. There was some nasty stuff said. Publicly, he's all about 'positivity,' but there is a mean side to him that people don't see . . . He overhyped the record and blew it up as his biggest album ever."
Yikes.
"Khaled was upset that his label wasn't fighting for him and fighting for those numbers to count, which could have propelled him to No. 1. They don't get it," the source continued.
Khaled's pissed, but Sony - who owns Epic - isn't mad at all. Two of "their artists were No. 1 and No. 2," so they're not mad.
On the flip side, a source in Khaled's camp claims he's staying optimistic about it all and staying positive.
"His album is almost gold and it's not even a month old," the source revealed.
Khaled hasn't publicly said anything negative about the album.
He's busy enjoying soaking in some sun somewhere tropical with his son, Asahd:
Photo: Khaled's IG
​ ​
​ ​ ​