You Can Probably Thank Rihanna & SZA For Sephora's Nationwide 'Closed For Diversity Training' Day
​
Jun 03 | by Natasha
​ ​ ​ ​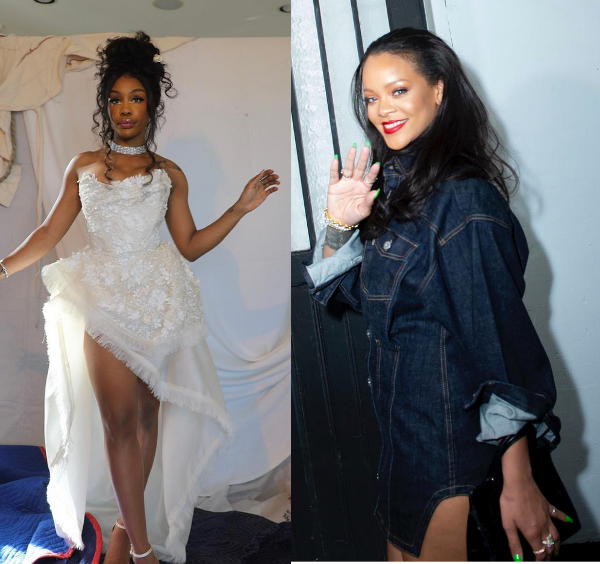 We don't know what took so long, especially after their numerous discriminatory incidents, but Sephora stores all across the nation were closed earlier today for company-wide diversity training. You can probably thank Rihanna and SZA for that. Deets inside.
If you tried to go re-up on your Fenty Beauty or whatever today at Sephora, and saw those doors locked, here's why. The beauty hub temporarily shut down more than 400 stores to host inclusion workshops for its employees, according to a statement posted on the company's website.
There's been numerous viral moments that show Sephora workers involved in incidents customers say are racially discriminatory - like profiling them when they come into the store or simply being nasty when said customer asks for help. The straw that broke the came's back, though, was likely R&B singer SZA's unfortunate incident at a Sephora store recently.
The "Consideration" singer went to cop some Fenty Beauty at her old company of employment (Fun Fact: She once worked as a skin consultant for Sephora) recently. Apparently, she felt she was racially profiled and proceeded to call out the Calabasas location on Twitter:
Lmao Sandy Sephora location 614 Calabasas called security to make sure I wasn't stealing . We had a long talk. U have a blessed day Sandy

— SZA (@sza) May 1, 2019
Rihanna - whose multi-million dollar Fenty Beauty empire is arguably the most noticeable & super profitable brand inside Sephora - caught wind of the nonsense. She then sent her sometimes collabo partner a gift card to go and cop whatever she wants in peace.
Something tells us she also handled things like a boss by putting in a call to her LVMH parent company to have them threaten Sephora. The timing of this diversity training is quite convenient.
Sephora said in a statement that it "believes in championing all beauty," celebrating differences and "building a community where diversity is expected." So the cosmetics giant will take a few hours out to train its 16,000 employees about the brand's values. Employees in Sephora's distribution centers and corporate offices will also receive the training. We guess they realized their workers clearly weren't paying attention that day the company values were explained in New Employee Orientation.
Well, hopefully Sandy Sephora and 'em got their ish together (and also learned to stop judging us for coming in there bare faced & imperfect as well.) We certainly are not trying to let these VIB points go to waste because we now have to stop being a patron....
EXTRAS:
1. Now they're hacking our medical blood work information and things?! STORY
2. Remy Ma calls out the Hip Hop Police! STORY
Photos: Instagram/Getty
​ ​
​ ​ ​