Infamous Drug Kingpin Frank Lucas, Dead At 88
​
May 31 | by Natasha
​ ​ ​ ​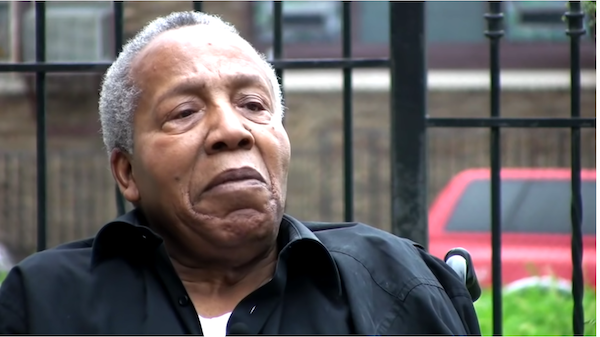 Frank Lucas, the infamous drug kingpin of the 60's and 70's, has died. The story inside.
88-year-old Frank Lucas died at home in New Jersey today, this according to his nephew Aldwan Lassiter who said his uncle died of natural causes. According to reports, he was being transported to a hospital for an unknown health issue and died on the way.
Frank built a multi-million dollar empire from running a drug ring straight from his international sources in southeast Asia to the streets of America, and it included his "Blue Magic" pure heroin. He was known to smuggle drugs back into the U.S. using coffins of dead servicemen.
While he was doing something many white, Italian and other kingpins had been doing for decades, many in the black community blame him for being part of the downfall of black America. Some still call him a "legend". He became even more famous when Denzel Washington portrayed him the 2007 flick American Gangster.
Frank was brought down when the law and Richard Roberts, who oversaw the Essex County Prosecutor's Bureau of Narcotics in the 1970s, indicted Lucas after shutting down a heroin market run by Lucas' brother, Vernon.
After Frank's multiple arrests and several years served in jail, he flipped and became an informant, putting dirty cops and other dealers on blast. In the 80's, he moved to New Jersey where he died this morning.
"I probably did more damage than I did good. I probably did, and that's a fact," Lucas told the Star-Ledger in New Jersey in 2013. "At that time, I wasn't aware of what I was doing. All I knew is, I was making big dollars. A bad business was a good business. It was a horrible business, put it that way. I was in the heroin business ... the worst you can get. You can't get no lower than that, and I was in it. Up to my head. If you wanna put that I was a no good son of a b*tch, be my guest. 'Cause that's what I was."
Roberts told the Ledger:
"There are a lot of people that love him and a lot of people that hate him," Roberts said after Lucas received probation in 2012 for stealing more than $17,000 from the federal government. "He'll always have the stigma of heroin distribution. Let's face it, a lot of people died because of what he sold."

But Roberts also added: "He also did good by helping put a lot of people behind bars. It was a hell of a run."
Frank had 7 childreen.
Photo: Korey Rowe
​ ​
​ ​ ​