R.I.P.: After 7 Remembers Founding Member Melvin Edmonds Who Has Sadly Passed Away
​
May 20 | by Natasha
​ ​ ​ ​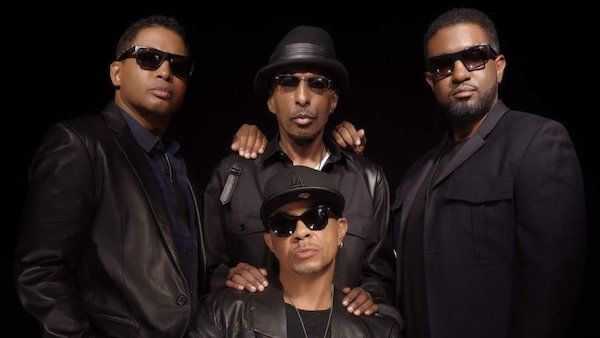 After 7's founding member Melvin Edmonds has died, and there has been an outpouring of love and condolences. Now, the singing group has released a statement about Melvin's passing.
Melvin Edmonds (top, center above), the eldest of Kenneth "Babyface" Edmonds' brothers, died over the weekend at age 65. He was known as "The soul" of After 7 and a true vocalist. The "Ready Or Not" singer has been reportedly battling an illness, this according to his son Jason Edmonds who recently took his place in the group. He said in a Facebook post:
"I've been receiving and reading everyone's messages and texts about my Dad. I appreciate the kind words and I'll have something to say in return. For now, I just need time to process."
Melvin previously suffered a stroke in 2011.
In LA in the studio with After 7; Keith, Melvin, Jason & Kevon. Putting the finishing touches on their new Album. pic.twitter.com/EcemumKHwL

— Daryl Simmons (@Simmons_Daryl) February 22, 2016
The group - originally formed as a trio during their college days at University of Indiana - was all together in 2016 in the studio with Daryl Simmons, who manages Babyface. Melvin would rejoin the group from time to time after he officially left in 1995. Melvin exited following the release of the group's third album, "Reflections." Jason joined Kevon Edmonds and Keith Mitchell in After 7 when the group re-emerged to tour following Kevon's solo debut, 1999's "24/7." The Timeless album brought Melvin back into the group to make them a quartet for the first time.
After 7 definitely provided a soundtrack to a lot of people's lives, so the outpouring of love has been real. The Grammy-nominated group issued a statement today saying:
The exact illness hasn't yet been disclosed, but Kevon shared last year that although Melvin did struggle with drug abuse, which affected the group, that's not why he quit years ago.
"Drugs wasn't the reason why this or that did not happen. But my brother did wrestle with drug abuse from time to time," he revealed. "It was an issue but it was important to keep our reputation and deliver a solid show and handle the business."

"Melvin grew tired of the business. There are no checks and balances or safety nets or protections for you in this business. He still loves to sing but it's the extra stuff that he reached his limit with."
Melvin was one of six sons born to Marvin Edmonds Sr. and Barbara Edmonds (both now deceased): Marvin Jr., Melvin, Michael, Kevon, Kenny, and Derek.
Melvin leaves four children: Melvin, Jason, Chris and Courtney, and his family in After 7 who we're sure are heartbroken.
R.I.P. Melvin Edmonds and our condolences go out to the Edmonds family and all of Melvin's loved ones.
Photo: Provided by Entertainment One Music/Darryl Simmons' Twitter
​ ​
​ ​ ​