The Braxtons Open Up About The Sudden Death Of Their Niece Lauren, Tamar Says She's 'Too Drained' To Attend Funeral
​
May 03 | by Natasha
​ ​ ​ ​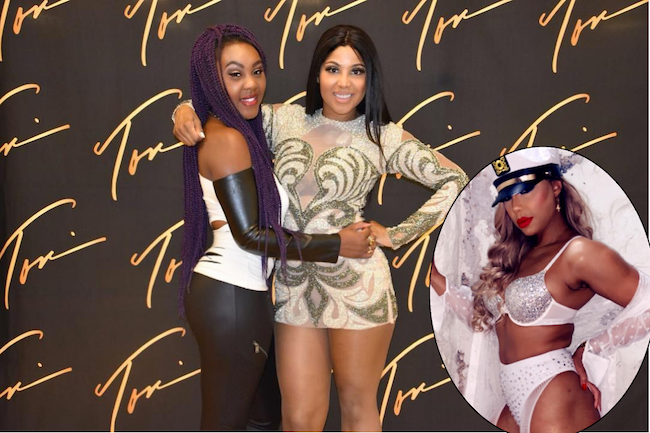 The Braxtons are sharing their grief about niece Lauren Braxton's sudden and sad death, and Tamar posted a video expressing her pain. She also said she's "too drained" to attend the funeral. Everything inside.
Tamar, decked out in her show lingerie, posted about helping Kandi Burruss - whom she has a renewed friendship with - kick off the sexy Dungeon Tour in Chicago the other night:
Before opening night, she posted an IG story telling her fans how tired and drained she is, especially with all the fighting with her family. She said she has to promote "Braxton Family Values," but feels off doing so when it's full of beef and arguing, considering the hard time their family is going through currently. That hard time is the death of her niece, her brother Mikey's daughter, Lauren, whom she said she just can't bring herself to post about.
Tamar revealed this is the first time someone in their fam has passed away, so it's a difficult time. Interestingly, she then said she's "too drained" to attend her funeral and doesn't have time. She asked her Tamartian fans to come out to The Dungeon Party to give her energy.
Folks had plenty to say. Soon after, she posted the below about not judging how and when people grieve. We assume in response to people questioning why she couldn't muster up energy to attend the funeral of her brother's daughter:
That's fine. But was a public announcement about being too tired and "drained" to attend your niece's funeral necessary, when they could possibly misinterpret the reasoning?
Still, Toni, Traci, Towanda and Trina (and Miss Ev) have posted about their niece, asking for prayers and privacy for their brother. Lauren was sometimes seen on the "Braxton Family Values" show, and even calls Traci her aunt/mom.
Traci issued the following statement via her reps:
"I ask that you please Respect My brother and Our entire family by allowing Us time to grieve this tremendous loss. LoLo was more than my niece, she was my daughter; and I, my son and husband are truly heartbroken over her passing."
R.I.P.
Photos: Instagram
​ ​
​ ​ ​