Jussie Smollett Snaps Selfies With Fans After Press Conference About Dropped Charges - 'I've Been Truthful & Consistent!' (UPDATED)
​
Mar 26 | by Natasha
​ ​ ​ ​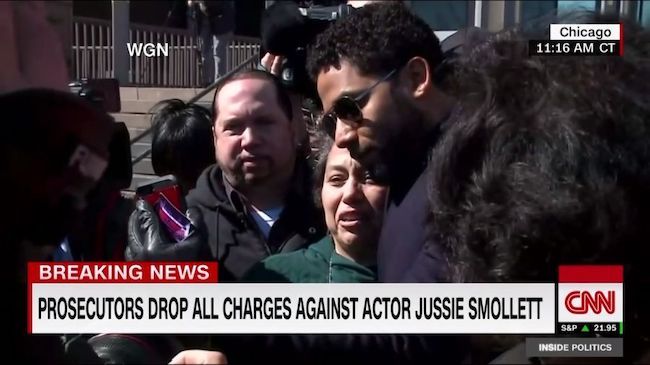 Before he was spotted snapping selfies with fans outside a Chicago courthouse today, Jussie Smollett spoke to the press about all of his criminal charges being dropped. Watch inside.
UPDATE: Mayor Rahm Emanuel and Police Superintendent Eddie Johnson just spoke to the media, and they're pissed.
Chicago Mayor Rahm Emanuel on prosecutors dropping all charges against actor Jussie Smollett: "This is a whitewash of justice" https://t.co/EOlvS7AN9G pic.twitter.com/F6ZZDiddZr

— CNN (@CNN) March 26, 2019
"Do I think justice was served? No ... I think this city is still owed an apology."

Chicago Police Superintendent Eddie Johnson responds to all charges being dropped against actor Jussie Smollett. https://t.co/EOlvS7AN9G pic.twitter.com/TIE8oTQnkI

— CNN (@CNN) March 26, 2019
-------
Jussie Smollett is a free man, and he spoke to the press today after prosecutors dropped all 16 felonies against him surrounding him allegedly staging his own hate crime against himself. We'll likely never know every detail of the case so far, like Jussie's explanations for the salary narrative, suspicious receipts and whereabouts of the "attackers", as the case has now been sealed.
One woman shouted to him outside, "How you feel Jussie? You feel good? You look good! You look good!"

Lordt.
Jussie stood at the podium at the Cook County courthouse and gave his reaction to him being cleared:
"I have been truthful and consistent on every single level since day one," he said. "I would not be my mother's son if I was capable of one drop of what I've been accused of."
Patricia Brown Holmes, Jussie Smollett's attorney, also spoke to the media saying:
"Today as you have figured out, the state made a motion to drop the charges against Jussie Smollett and to seal the record in this case," she told reporters.
She clarified the dropped charges are "not part of a deferred prosecution" and there "is no deal."
She added, "We believe that it was the correct result in this case. We're very happy for this result. And we are very anxious for Jussie to get on with his career and his life and to move forward."
Watch Holmes and Jussie speak at the 16:40 mark below:
Police very vocally claimed Jussie staged his own attack. Police Superintendent Eddie Johnson Jussie paid two brothers - who were also Jussie's trainers - to attack him on the streets of Chicago at 2AM.
Chicago police have yet to respond.
It's important to note, dropping charges does not equate to an innocent verdict. A trial did not take place, and neither did a plea deal.
Legal expert Dan Abrams of ABC News also pointed out an interesting note: Jussie's lawyer reiterated today that the brothers did "admit to attacking Jussie." It's unusual for the legal team to be nonchalant about whether or not they would now push to bring charges against the alleged attackers of their client. When asked if the legal team would now go after the brothers, Jussie's lawyer simply said, "That's up to the State."
Jussie's "Empire" folks, his family and publicist Yvette Noel-Schure are celebrating on social media:
Statement from the Smollett family https://t.co/VWLkbsvZyV pic.twitter.com/AzWbiwRSvb

— Ryan Parker (@TheRyanParker) March 26, 2019
see y'all Wednesday. #empire #empirefox pic.twitter.com/jQUtsHcQBF

— Empire Writers (@EmpireWriters) March 26, 2019
Welp.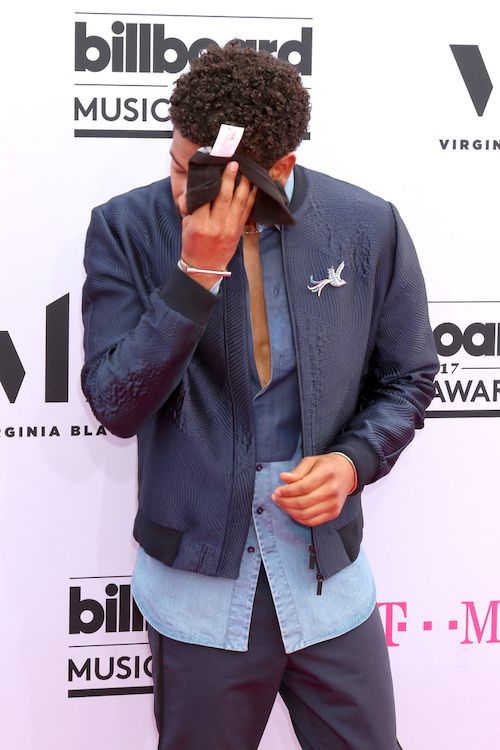 Bottom line, Jussie is wiping the sweat and feeling mad free right about now. This situation - on all sides - is still a whole mess though.
Photos: WGN/Shutterstock.com
​ ​
​ ​ ​