#1 'Us' Broke Horror Movie Records With A $70 Opening. NOW Can We Call Jordan Peele A Genius?
​
Mar 25 | by Natasha
​ ​ ​ ​
We tried to tell Jordan Peele on the red carpet last week he was already on pace to break records. He didn't believe us, and now we're here. Get into the 'Us' movie's $70 million opening weekend inside.
Yup, black folks love a good horror flick. And black folks can lead one too. Lupita Nyong'o, Winston Duke and director Jordan Peele don't owe us a damn thing after Us. They did what they needed to do, for real. And that includes leaving folks dazed and confused, Jordan's specialty.
The rest of the country thought so too, apparently. Deadline confirms Us is No. 1 in advance ticket sales as of the Sunday numbers. This means it beat Captain Marvel which is in its 3rd week of its opening and was making serious numbers as all Marvel films tend to do..
"...the Peele pic also notched the third- best horror opening of all-time after New Line's It ($123.4m) and Universal/Blumhouse/Miramax's Halloween last fall ($76.2M). Even more impressive, it's the best opening for a live-action original since James Cameron's 2009 Avatar ($77M), though the second-best debut for an original piece of IP behind that mega-grossing epic."
By the way, Jordan and co. did this with genius marketing as well, keeping everything under wraps and purely social until just a few weeks out.
So, can we gon' ahead and give Jordan that crown? Universal Pictures thinks so.
"Simply put, Jordan Peele is a genius, and we're thrilled he put his signature touch to the genre," beamed Universal domestic distribution boss Jim Orr. "Folks come out of the movie and they have to talk about. It's really a topic of conversation, how people are interpreting the movie. That's a great sign for legs."
He also got the official co-sign from Jay-Z:
Check out the new king of horror and the bomb cast of "Us" at their New York premiere night:
Come thru dapper blue.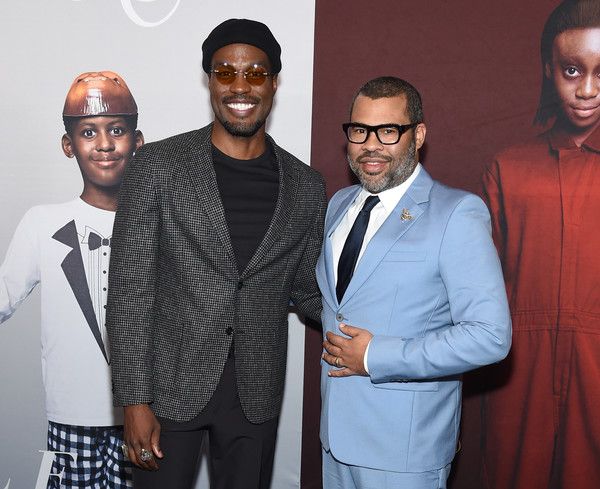 The Oscar winning director posed it up with the cast and his wife Chelsea Peretti: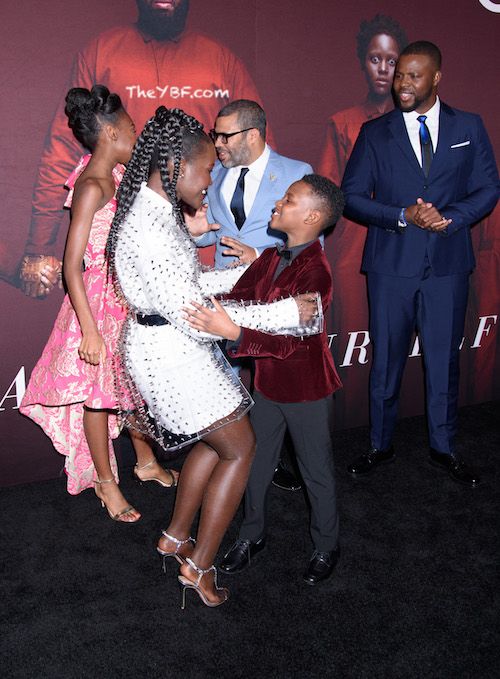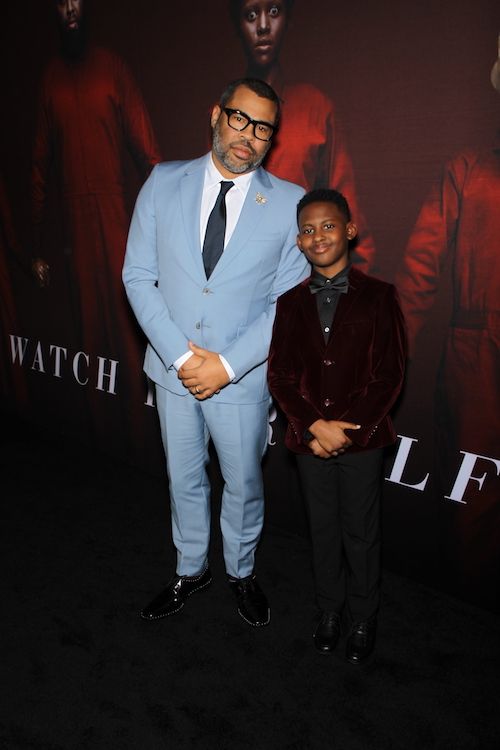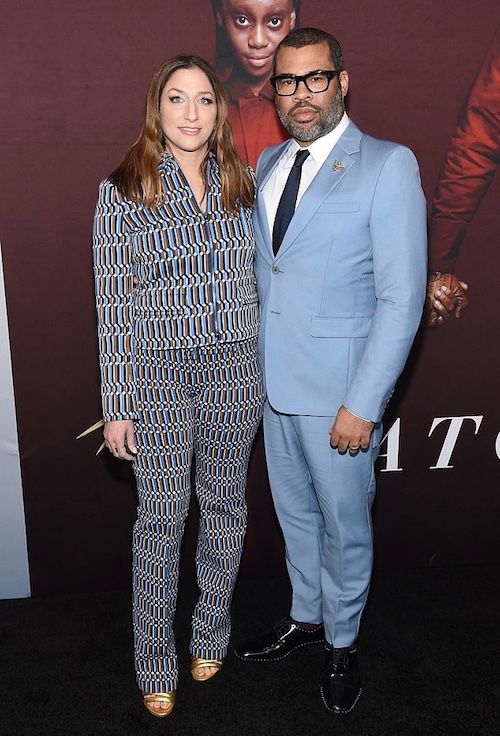 Lupita floated in with a lewk: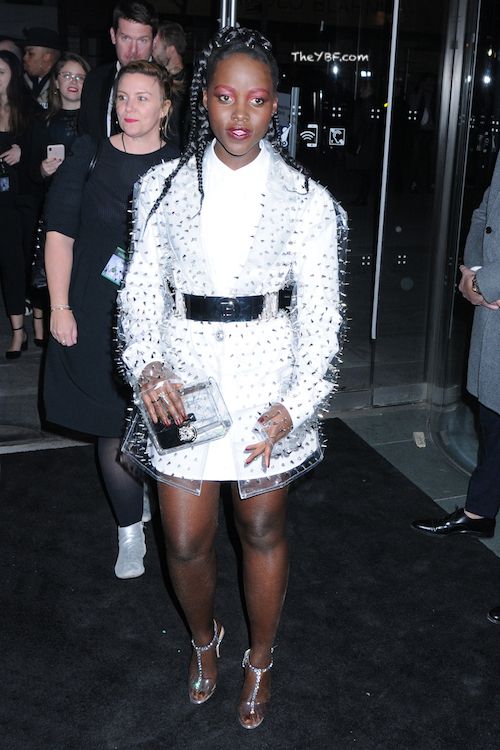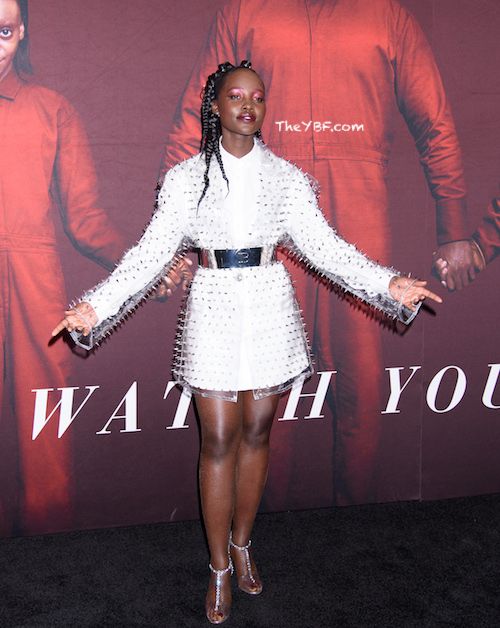 And she says she's overwhelmed with all the love:
Hottie Winston Duke also hit the carpet:
L.A. showed the flick some love during premiere weekend: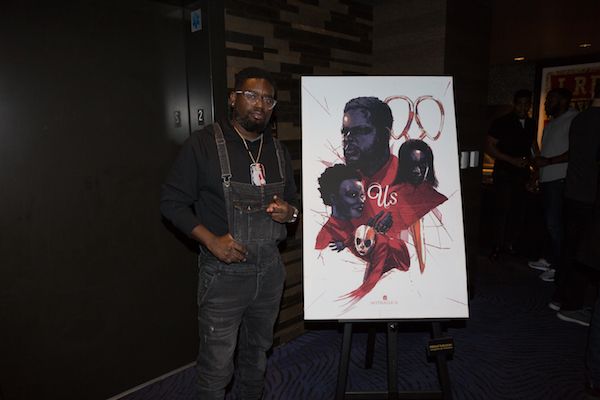 Get Out star Lil Rel Howry, Storm Reid and EJ Johnson pulled up: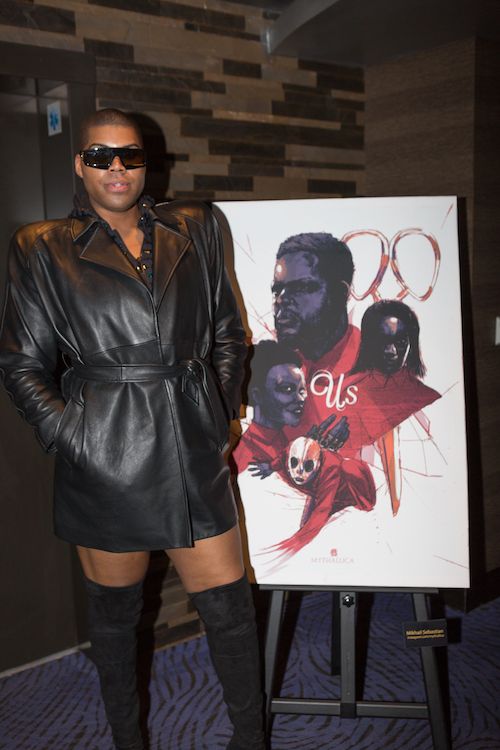 Congrats to the Us cast and crew!
These hand holding images are still freaking us out. If you saw the flick and the ending, you know why...
Photos: Getty/Mega
----
Hey! Soooo we need to really talk about Us. Post a video or audio message directly below on our brand new commenting platform Yappa! It's like Facetime for comments, and we're one of the first to help launch this bomb new platform. Talk to us and each other!
​ ​
​ ​ ​