Dubai Officials Put R.Kelly On Blast, Claim He Was Never Invited To Perform + T.I. Goes AWF On Haters Who Keep Coming For His Wife Tiny Harris
​
Mar 25 | by _YBF
​ ​ ​ ​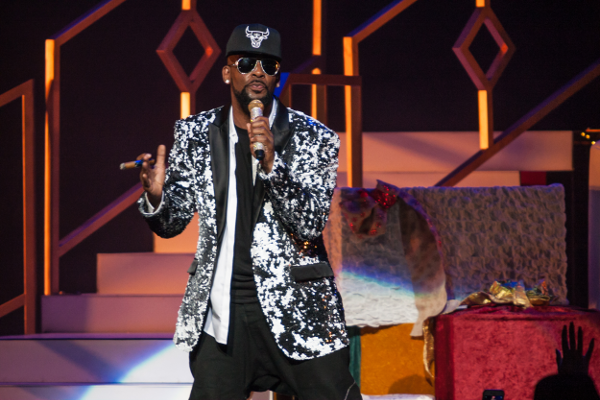 It seems R. Kelly lied to the judge when he asked for permission to travel to Dubai because Dubai officials claim there are no shows. Oh? Get the latest on Kelly, plus the clapback T.I. issued to his wife Tiny Harris' haters inside...
R. Kelly is still out here cutting up.
You'll recall, the singer appeared in court on Friday, requesting a judge grant him permission to travel to Dubai to perform for a series of concerts that were planned previously. When he was indicted on 10 counts of aggravated sexual abuse, he had to turn his passport over and was ordered not to leave the state of Illinois.
"Before he was arrested Mr. Kelly had signed a contract to perform between 3-5 shows in Dubai, UAE, in April 2019," the court filing read. "He requests permission to travel to Dubai for the shows. While there he is supposed to meet with the royal family."
It's unclear where these concerts were scheduled to go down. It was also alleged Kelly would meet with the royal family. In court, he argued he needed to keep working so he could make his child support payments (that according to his ex-wife Drea Kelly, haven't been made in a MINUTE).
On Sunday, the Dubai government released an official statement to address the Grammy Award winner's alleged shows.
They deny Kelly had any shows scheduled and no plans to meet with the royal family, despite what his lawyer Steven Greenberg said in court.
"Authorities in Dubai have not received any request for a performance by singer R. Kelly nor are there any venues that have been booked," the Dubai Media Office said in a statement sent to the Associated Press. It added Kelly "has not been invited by the Dubai royal family for a performance."
Oh? So he allegedly lied? Hmph.
On Friday, Kelly's legal team decided they needed more time to put together the details of the Dubai trip. Kelly's lawyer, Steven Greenberg, assured the judge that the singer isn't a flight risk, stating, "If he goes to Dubai, he is going to come back from Dubai."
"The more money you make, the more money you spend," said attorney Steve Greenberg. "His expenses are substantial." Greenburg added, "I think that there were some more details that needed to be filled in to give the judge a certain comfort level. He wanted some more information so we'll get that information to him.
After the Dubai government issued their statement, Steven Greenberg offered up a response via email sent to the AP, writing,
"Mr. Kelly had a signed contract with a legitimate promoter, and any information that was included in the motion to travel was from that contract. We did not say he was invited by the royal family, but the contract did provide that he would make himself available to meet with them."
A court decision has not yet been made on R. Kelly's travel request. It is known that Dubai is often used as a location where national leaders and prominent figures flee to seek protection from their own country.
I cannot wait to see what R Kelly's explanation is for the outright lies to the court, the media and the public. Every indication is that he fabricated the concerts in Dubai and the meeting with the Royal family in an attempt to flee the country. https://t.co/Xn9JA7ScBi

— Michael Avenatti (@MichaelAvenatti) March 24, 2019
Joyceln Savage's parents are fearful if the judge allows him to travel to Dubai, he'll never return, and they'll never see their daughter again. They have been trying to schedule a meeting with their daughter - who still lives with Kelly - but have been unsuccessful. Kelly's other girlfriend Azriel Clary was supposed to meet with her family as well, but that doesn't look like it's going to happen either.
TMZ reports:
Clary was supposed to meet with her family -- for the first time in years -- Saturday night in Chicago. R. Kelly's attorney, Steve Greenberg, tells TMZ the plans fell through after Azriel insisted on changing the location last minute. We're told she wanted the meeting with her family to take place at Trump Tower Chicago in a conference room on the hotel side of the building -- not in R. Kelly's residence there -- as opposed to a previously decided spot.

The previous location was a different hotel, one block away, but Greenberg says Azriel made the switch the day before the scheduled meeting. It's been reported that Kelly was the one who pushed for the change -- supposedly wanting his security there too -- but Greenberg says that's false.

He tells us Azriel is the one who suggested Trump Tower as a means to control the media circus she thought her family would orchestrate around the meetup. She wanted say over who could get into the building by having it at Kelly's place, where she lives with him.

When her family got word on that, they pulled the plug entirely. Greenberg says the singer was never going to be at the meeting.
Welp.
In other news...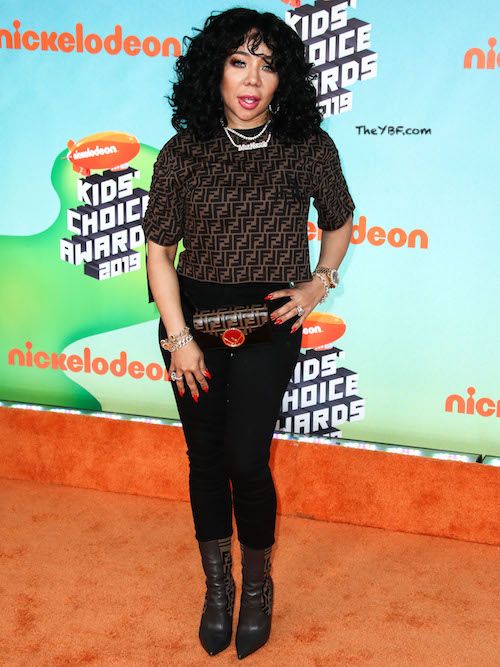 T.I. is fed up with black women who continue to drag his wife Tiny Harris on social media.
The ATL rapper, wife Tiny, and their kids got decked out in Fendi threads and made their way to the orange carpet for Nickelodeon's 2019 Kid's Choice Awards. The "Live Your Life" rapper posted a picture of the Harris Clan on their way to the show on his Instagram and his comments were riddled with negative energy aimed at the Xscape singer.
After reading the comments, he had to respond. He popped off on all "goofys" talking ish about his wife, writing,
"Ok,maybe this is a teachable moment... What do y'all really hope to achieve by coming on my page speaking ill of my wife under a picture of my family???? WTF make y'all think I'm just gon let y'all Try ME & MINES???? I'm showing restraint because y'all are young black women and IM TRYING MY BEST to respect you and uplift you like you ALL DESERVE. But YALL GOT ME FUCKED UP SHAWTY... Be out here shaped like a whole 2liter Peach Faygo and got the nerve to make critical, disrespectful comments about MINES?!?! I obviously love it and have loved it for over 18yrs now... IF YOU HAD A MAN WHO LOVED YOU AS MUCH AS I LOVE HER I doubt you'd be miserable enough to leave such hateful comments. Let's not have this discussion again... Now Get a Life witcha goofy asses - #KingsThoughts"
People have been responding to Tip, asking why would he think people would respect his wife when he constantly disrespects her publicly (i.e. cheating). Sheesh. Thoughts? Let us hear/watch your reactions in the YAPPA app below! It's like Facetime for comments!
Photos: Jamie Lamor Thompson / Shutterstock.com/Backgrid
​ ​
​ ​ ​