Lawyer/Single Mother Spent $30K On Surgery To Look Like Meghan Markle & She Should Probably Ask For A Refund
​
Mar 22 | by _YBF
​ ​ ​ ​
A woman spent $30,000 on plastic surgery to look like Meghan Markle and the results....we can't. More inside...
Hmm...we're not sure how we would feel about our lawyer getting thousands of dollars in surgery to look like a celebrity. Especially if it turned out like this.
Xochytl Greer - a 36-year-old single mother and Houston lawyer - revealed she spent $30,000 to look like Meghan Markle, Duchess of Sussex. Now, we know the Meghan effect is real and folks want to look like the Duchess, but GIRL, this is taking it too far.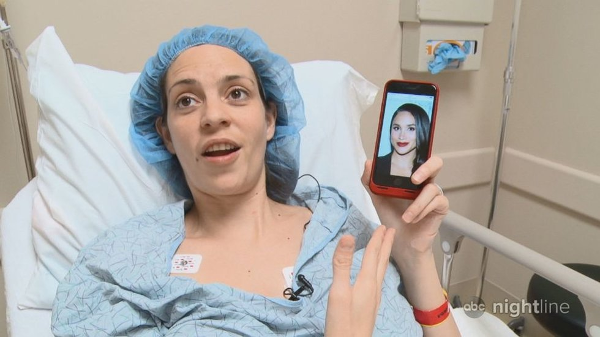 The single mother-of-three let ABC Nightline cameras follow her to the operating room last November. She recently sat down with Entertainment Tonight to explain how fell in love with the former "Suits" actress and how she feels after her surgery.
"I really liked her character, Rachel Zane. I thought that she was a strong woman... She came off very wholesome, very conservative," she said. "She's like our very own American princess, right? So I love that."
Clearly.
There are a few similarities between the two. She said she has been previously married and divorced like Meghan and she indentifies with Meghan's biracial background (Meghan is half-white and half-black, while Greer is half-Mexican, half-white). She also admitted to having her own "family issues" much like Meghan. She also noted Meghan played a lawyer on television and she's a lawyer in real life.
"I'm an attorney... I find that very relatable and commonality with Meghan. And I know she's not an attorney, she's an actress, and now the Duchess of Sussex. So, it's not really her, individually, but it's a character that she plays," she explained. "But it's something that I can draw more commonality to and feel closer to her about."
Greer went under the knife to get fat grafts in her butt, liposuction on her stomach, inner and outer thighs, filler put into her jawline, as well as in her lips and under her eyes. She also got a nose job.
"Once all the bruising went away and the swelling went down, I looked in the mirror and I just felt happy again," she said.
#MeghanMarkle https://t.co/LGOwBTbJa3

A Texas mum had $30,000 worth of surgery in a desperate bid to look like Britain's newest Duchess, Meghan Markle.

Sorry #SamanthaMarkle she looks more like DOS than u ever will pic.twitter.com/ddZDGHkmaI

— SouthernGal - 2816 (@2816Belle) March 22, 2019
After she made her big reveal on social media, she said she received nasty messages from people.
"I was at first getting some very nasty messages telling me I look nothing like her, that I should be asking the doctors for refunds. I deleted those comments and made myself private and kind of moved on."
Well...
However, she said her two-year-old daughter can't tell the difference between her and Meghan. Oh.
Photo: DFree / Shutterstock.com/ABC Nightline
---------------------
Hey! We want to hear what you think about this lawyer/single mother dropping all this dough to look like Meghan Markle. Directly below, sign in to our VIDEO COMMENTING widget called Yappa. Talk to us, talk to each other, just talk. It's like Facetime for comments. Be amongst the first to get in on this. We'll be talking to you too!
​ ​
​ ​ ​