Gucci Mane's Son's Mother Wants Him Locked Up! + Atlanta Mayor Keisha Lance Bottoms Accused Of Manipulating Hiring Procedures
​
Mar 21 | by _YBF
​ ​ ​ ​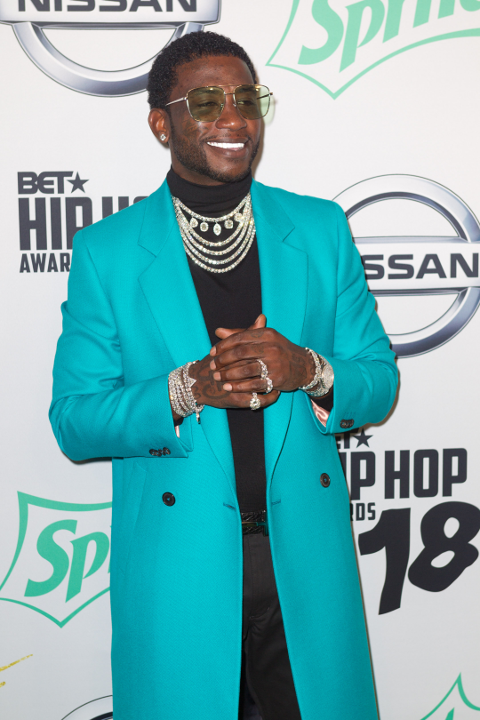 All that flexin' on the Gram is getting folks in trouble. Gucci Mane's son's mother wants him behind bars. Find out why, plus deets on Atlanta mayor Keisha Lance Bottoms being investigated...
Since coming home from prison, Gucci Mane has seemingly been living the extra good life with his wife Keyshia Ka'oir. Now, he has baby mama drama.
Sheena Evans, mother of Gucci's 11-year-old son Keitheon, wants the Atlanta rapper locked up for failing to cover her lawyer fees in their ongoing child support case even after the court ordered him to cough up the cash.
In court documents (obtained by PEOPLE), Sheena claims Gucci has failed to pay the $2,495 to cover the cost of her lawyer, despite being ordered to do so.
The site reports:
In a motion for complaint and motion for sanctions filed in Georgia's Superior Court of Fulton County, Evans' declared the lack of payment "outrageous and egregious" and "another willful disregard for this Court's authority."

The motion goes on to allege that Mane, 39, has refused to cooperate by turning over documents to her lawyers as they move to find a resolution in the child support conflict. As a result, representatives for Evans have suggested jailing Mane until he "purges himself of his contempt."
"Not only has the Respondent demonstrated that he has no concern for the authority of this Court," Evans' attorney continues, "or for the deadlines set by this Court, Respondent has also exhibited an alarming disregard of the consequences of his contemptuous behavior. He could care less."
Sheena has been on the rapper's heels over a child support increase, requesting he pays $20,000/month in child support - a huge leap from the $2,026.49/month he was ordered to pay in 2011. In her filing, she said his music and business careers as offered him the opportunity to "thrive financially." While he's living in the lap of luxury (see what we did there), she said she's on welfare and living in Section 8.
Sheena also noted Gucci was able to drop over $1 million for his wedding with wife Keyshia Ka'oir.
The "Wake Up IN The Sky" rapper has been fighting back against the child support increase because he claims he doesn't make as much money Sheena believes he makes, despite flossing and dripping all over the 'Gram. He claims his income hasn't changed since 2011 and he can't afford an increase. In his filing, he pointed out that he's already paying health insurance and medical expenses for his son, so he doesn't feel like he should have to pay more and wants the case thrown out.
Whew.
More drama happening in the "A"...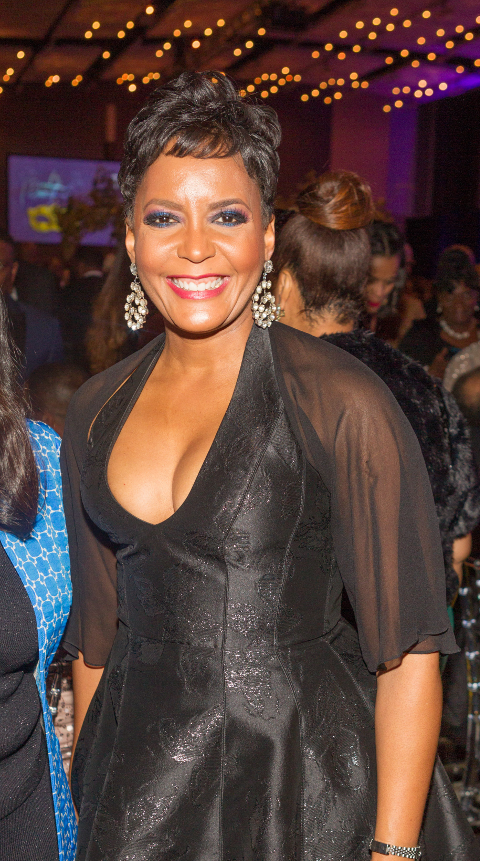 Atlanta Mayor Keisha Lance Bottoms is being investigated by the Atlanta City Council to determine whether payments from the city to Mayor Keisha Lance Bottoms' campaign staff violated city code. She's being accused of using tax payer dollars to pay campaign workers before she was elected.
An article published in the Atlanta Journal Consitution found that six of Mayor Bottoms' campaign staff members were issued payments for a pay period in December 2017, before the city had formally offered them jobs.
The article stated political supporters were given job titled based on desired salaries, not their job qualifications or responsibilities. Not only that, it was also reported that Mayor Bottoms' former campaign manager Marva Lewis was briefly made an Airport Deputy General Manager and received payments out of airport funds, in possible violation of FAA regulations.
Mayor Bottoms responded to the accusations, telling the AJC:
"I don't run away from the fact that I wanted people from my team hired to help with the transition. I don't know why they did it the way that they did, other than that's the way they've always done things."
She said she couldn't identify the person responsible for the personnel moves, but suggested former Human Resources Director Yvonne Yancy as a strong possibility. "I want to assume it was the HR director," Bottoms said. "She was the one who signed off on it."
The AJC claims they found records that show all the decisions about the six workers on her campaign were finalized after Bottoms had been sworn into office. None of the job offers or payments show Yancy's signature. Yvonne Yancy said it wasn't her!
"Any assertions or suggestions that I approved or was responsible for the payment of Mayor Bottoms' former campaign workers in December are completely false and stand in direct conflict with documents and correspondences related to this matter," Yancy said in a statement on Monday. "I can not take responsibility for hiring decisions that were made by the current administration after my last day of employment."
Lordt.
Photos: Jamie Lamor Thompson / Shutterstock.com
-----------
Hey! Now you can leave comments in a BIGGER & BETTER way on this story (and every story we post)! Directly below, sign in to our VIDEO COMMENTING widget called Yappa. Talk to us, talk to each other, just talk (you can do just audio too!). It's like Facetime for comments. Be amongst the first to get in on this!
​ ​
​ ​ ​