Kristoff St. John's Ex-Wife Considering Legal Action Against Hospital, Death Ruled Accidental + Shemar Moore & Victoria Rowell Return For 'Y&R' Tribute
​
Mar 20 | by _YBF
​ ​ ​ ​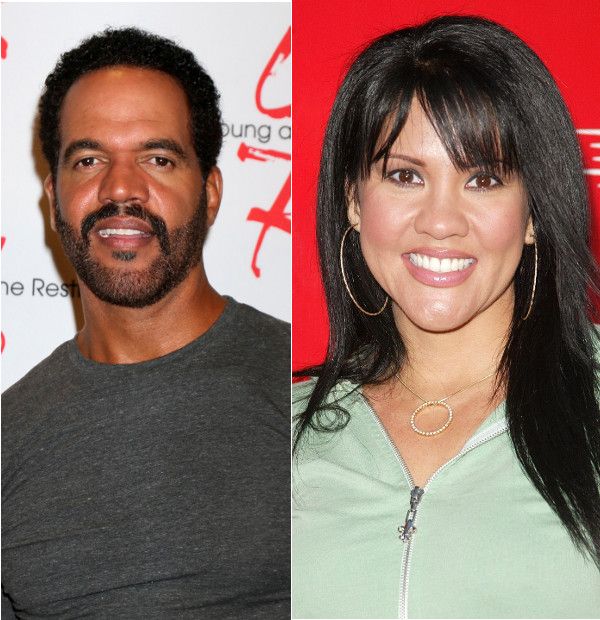 Mia St. John is thinking about taking legal action after the death of her ex-husband Kristoff St. John because she claims the hospital improperly treated his mental illness. Get those deets, plus info about Shemar Moore and Victoria Rowell's return to the "Young and the Restless" for a special tribute to Kristoff inside...
Boxer Mia St. John is thinking about taking legal action after her ex-husband Kristoff St. John's death because she believes the mental facility is partially responsible. She claims doctors did not properly recognize the severity of the soap star's mental illness and addiction.
Mia, who was married to the "Young and the Restless" star for four years ('91 – '95), told The Blast she was involved in getting Kristoff, the 52-year-old actor who rose to fame as Neil Winters on the "Young & The Restless," hospitalized in January after the actor slipped into a deep depression. It was during a time where he threatened suicide and was self-medicating with alcohol.
An intervention was staged by Mia with some of his "Y&R" co-stars, however, he didn't immediately agree to get help. Eventually, he gave in and he was admitted to the hospital. Mia and Kristoff's family asked he be placed on a 5250 hold, which allows a person with certain mental health disorders to be involuntarily held for up to 14 days.
The actor was eventually taken to Las Encinas Mental Health Facility in Pasadena and Mia said she spoke with him a few times after that. On Feb. 1st, she learned Kristoff had checked out of the facility, despite being under the impression that he would be under a 14-day hold. The family was extremely upset they released him. After his release, after his 72-hour hold, he went MIA.
Kristoff finally reached out to Mia and he revealed to her that their late son Julian St. John was knocking at the door of his home to "take me on a walk."
Now, she's considering legal action. The Blast reports:
We're told Mia is now considering all her legal options, and feels that Kristoff was suffering from a mental illness that was not properly treated by the medical staff at Las Encinas. She hopes to use any legal action taken against the hospital as a platform for facilities to better recognize addiction as a mental illness, instead of releasing patients before they are allegedly ready to survive on their own.

Mia makes it very clear — she believes Kristoff would still be alive if he had received better care and been treated properly for his illness.

The family, including Mia, are adamant that even though the medical examiner listed Kristoff's official cause of death as heart disease, they know he died as a result of his addiction and abuse of alcohol.

The family, including Mia, are adamant that even though the medical examiner listed Kristoff's official cause of death as heart disease, they know he died as a result of his addiction and abuse of alcohol.
The EMMY nominated actor has a troubled history with suicide. His and Mia's son, Julian St. John took his own life in 2014. He suffered mental illness and killed himself inside of a mental health facility. Kristoff and Mia sued the facility for negligence. The suit was eventually settled. After their son's death, they co-founded the El Saber es Poder (Knowledge is Power) Foundation to battle mental illness.
Kristoff was found dead inside his Woodland Hills home in LA on Feb. 3rd, just days after he was released from the mental health facility. He reportedly had a history with bipolar disorder and suicidal threats. In October 2017 (on the anniversary of his son's suicide), it was reported Kristoff was hospitalized for a psychiatric evaluation after he allegedly threatened to kill himself with a gun.
News recently broke that Kristoff's death was declared an accident. The Los Angeles County Coroner confirmed the star's official cause of death as "hypertrophic heart disease" — a condition that thickens the heart muscle and can make it harder for the heart to pump blood, according to the Mayo Clinic.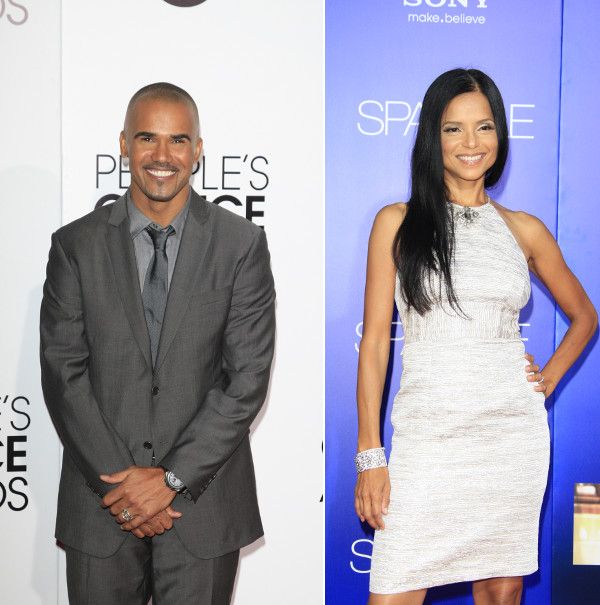 In honor of the late "Y&R" actor (who played Neil Winters since 1991), the soap opera is bringing back members of the Winters family, including Shemar Moore (ex-Malcolm Winters), Victoria Rowell (ex-Drucilla Winters), Mishael Morgan (ex-Hilary Curtis Winters), and Christel Khalil (Lily Winters) will star in several episodes of the CBS daytime drama to pay final respects to Kristoff.
"We all miss Kristoff immensely and are understandably still in a bit of shock," executive producer Anthony Morina told Entertainment Weekly. "Our hope is that this storyline and tribute episode airing in April will honor the legendary character Kristoff helped create, and provide our audience with the opportunity to say a meaningful goodbye to Neil Winters."
EW reports:
Moore will reprise his role as Neil's brother for two episodes airing April 25-26, while Rowell, Morgan and Khalil will appear as themselves in a special tribute episode on April 29. The latter will include former and current cast members sharing memories of St. John and will also feature clips of St. John's most memorable moments.

The Y&R plot line will address St. John's passing beginning April 23. Genoa City learns of the unexpected death of Neil, so family and friends gather to remember their beloved father, colleague, brother, and friend. The story will continue through the remainder of the week.
We'll be tuned in - with all the tissues - to pay our respects to a TV legend.
Photos: Kathy Hutchins/s_bukley/Phil Stafford/Shutterstock.com
.....
Hey! Now you can leave comments in a BIGGER & BETTER way on this story (and every story we post)! Directly below, sign in to our VIDEO COMMENTING widget called Yappa. Talk to us, talk to each other, just talk. It's like Facetime for comments. Be amongst the first to get in on this. We'll be talking to you too!


​ ​
​ ​ ​