Jussie Smollett Received Hella Opportunities After Attack Story Broke, Now They've Dried Up + Lawyer Calls Indictment A 'Distraction' & 'Vindictive'
​
Mar 09 | by _YBF
​ ​ ​ ​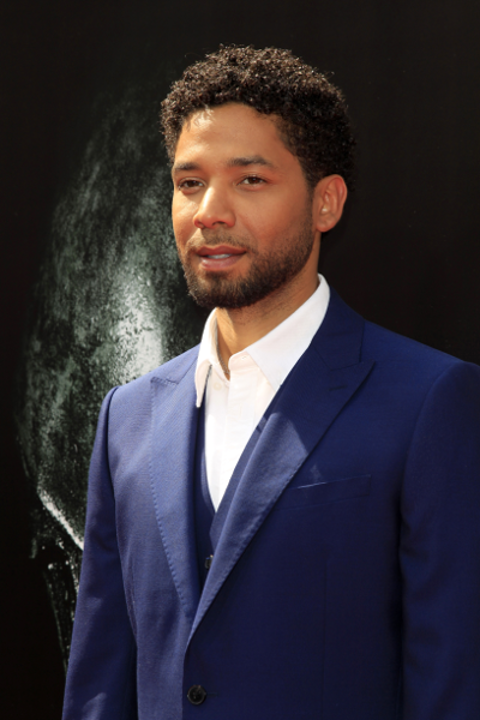 After Jussie Smollett's attack story broke, folks were hitting him up left and right. Now, not so much. Deets on the "Empire" star losing opportunities, plus what his lawyer, Mark Geragos, has to say about his felony indictment inside...
Right after Jussie Smollett's attack story broke, his career was on the cusp of taking off even more. This definitely gives legs to the theory that Jussie allegedly concoted this attack for PR purposes in his career.
Sources close to Jussie's situation reportedly told TMZ that the "Empire" star's Hollywood life before the attack was thriving. He was allegedly receiving entertainment opportunities "every other week, if not weekly."
After the alleged attack came to light, his star power got even bigger. Sources told the site Jussie was getting hit up nonstop for roles in movies, TV gigs, and commercials. Folks also was trying to nab that first interview since the attack and they were also reaching out for appearances.
When news broke that the attack could have been a hoax, the offers began to dry up. Once he was arrested on a felony charge of disorderly conduct in filing a false police report, people began to back away. As expected, no one is hitting him up right now...for anything.
As you know, "Empire" decided to axe Jussie's character from the last two episodes on the hit FOX series to keep tensions down on set. His co-stars are torn on whether to support him or not.
Yesterday, the actor was indicted by a Cook County grand jury on 16 felony charges for lying to the police. They charged him for his initial reports to Chicago PD and the other charges stem from his 2nd interview with the police. The allegations - "false report of offense"– are Class 4 felonies.
As previously reported, the Chicago PD has launched an internal investigation over concerns about information (some that was false) leaking to the media. That could possibly help him in his case.
About that indictment though, do you feel like they are doing the most? Jussie's lawyer, Mark Geragos, surely does.
After his client was brought up on 16 felony counts of disorderly conduct and false report of offense, Mark Geragos spoke out SLAMMING the indictment. He said the indictment was "overkill," "vindictive," and a "distraction" from the internal investigation into Jussie's case.
"The fact of an indictment was not unexpected," Mark said. "We knew that there is no way they would expose their evidence to a public airing and subject their witnesses to cross-examination." "What is unexpected, however, is the prosecutorial overkill in charging 16 separate counts against Jussie," the CNN contributor added.

"This redundant and vindictive indictment is nothing more than a desperate attempt to make headlines in order to distract from the internal investigation launched to investigate the outrageous leaking of false information by the Chicago Police Department and the shameless and illegal invasion of Jussie's privacy in tampering with his medical records," the lawyer asserted. "Jussie adamantly maintains his innocence even if law enforcement has robbed him of that presumption."
While 16 felony charges sound like an automatic long prison term, it may not be in Jussie's case. Deadline reports:
Each of the new charges carries a potential sentence of up to three years, though they are usually bundled together as one upon convictions. However, realistically, in cases likes this and with such Class 4 felonies, a plea bargain and probation is likely the outcome rather than a long-term jail sentence – unless Smollett decided he wanted to fight this at trial.
Thoughts?
Photo: Kathy Hutchins / Shutterstock.com
​ ​
​ ​ ​