Dawn Richard Puts BET On BLAST After They Accuse Her Of 'Copying' Ariana Grande's Bubble Ponytail
​
Feb 28 | by _YBF
​ ​ ​ ​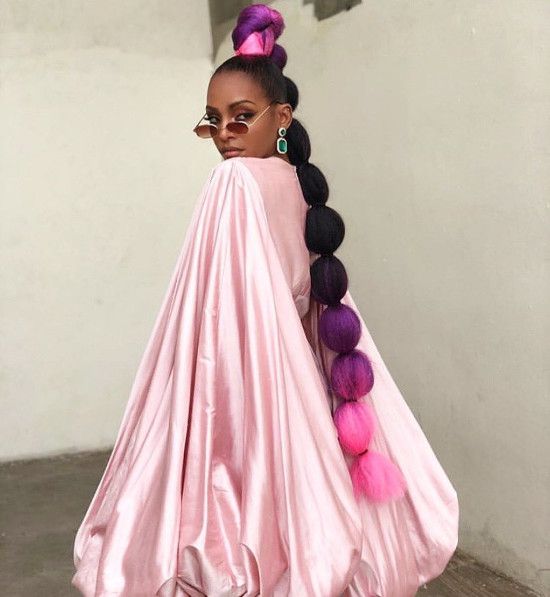 BET tried to come for Dawn Richard with some Ariana Grande shade. Chick had time, so she checked them on it. More inside...
BET may want to enforce new rules for their employees and interns who run their social media because they're under fire again.
In a now deleted tweet, BET accused Danity Kane singer Dawn Richard of "copying" Ariana Grande's "new" bubble ponytail.
"Not only is Ariana Grande the most followed person on Instagram now, but her latest ponytail is popping up on the heads of celebs like Dawn Richard! How do you feel about the look?," BET tweeted.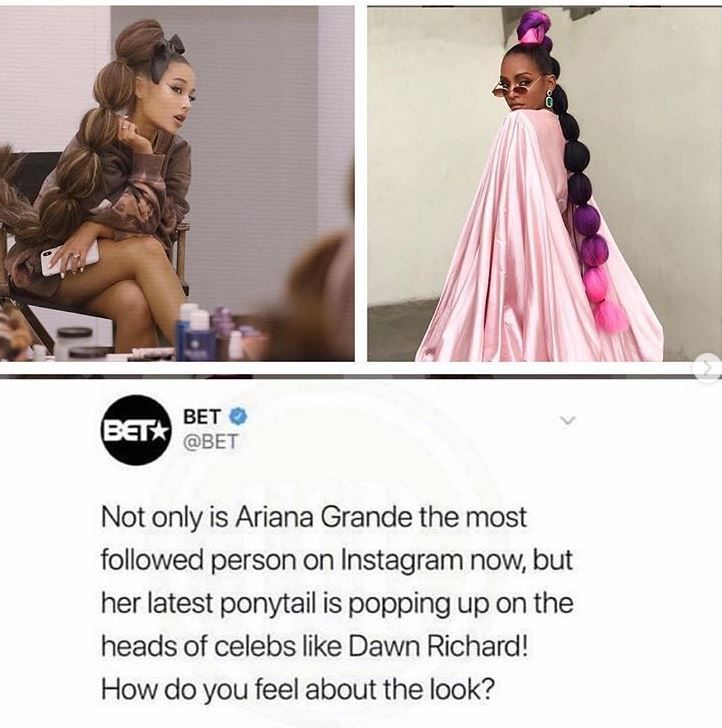 The Blackheart singer caught wind of the tweet and put the network on full blast. She called them out for never supporting her solo career and bashed them for pitting women against one another over a ponytail. Keep her name out of the drama!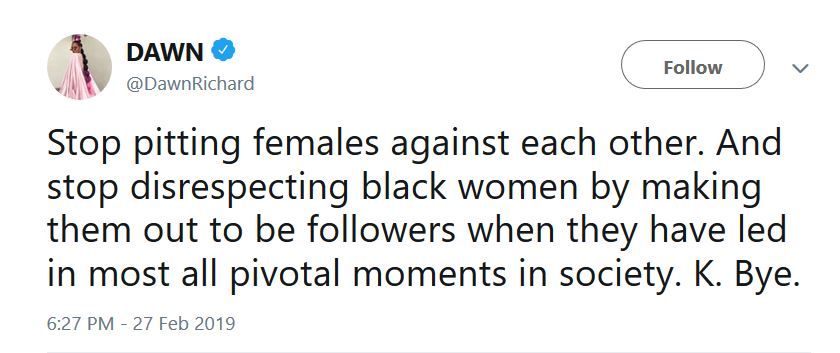 The gag? Dawn had her hair like this WEEKS ago and posted flicks to her Instagram, while Ariana posted her "new" 'do just days ago.
Two weeks ago, Nicki Minaj announced that she and the rest of Young Money were pulling out of their performances for this year's BET Awards and BET Experience (where she was set to headline) after they shaded her while congratulating Cardi B's Grammy win for Best Rap Album
"Meanwhile, Nicki Minaj is being dragged by her lacefront," BET tweeted attached to a BET article about Cardi's win. They deleted the tweet and then offered up an apology that read:
"BET loves Nicki Minaj. We have supported her from the very beginning of her career and will continue to do so moving forward. Nicki has paved the way for so many performers and has solidified her place as one of the most powerful figures in the music industry. Unfortunately, the respect we have for Nicki was violated by this post that should never have been written. The post does not reflect how we feel about Nicki. And further does not reflect our company values. We deeply apologize for the hurt, disappointment and confusion that this post has caused. We are committed to doing everything we can to address the situation. We are also conducting an internal audit to assure these types of posts are not published again. We have apologized to Nicki and her team. The post has been removed and we have taken additional appropriate action. We understand Nicki's position and look forward to continuing our dialogue with her. Finally, we apologize to all of her fans. This should have never happened."
Too late though. Young Money isn't coming. What's really good, BET?!
Photos: Dawn's IG
​ ​
​ ​ ​