Malik Yoba Finally Gives Fans 'New York Undercover' Gift They've Been Asking For + 'Space Jam 2' Gets Release Date + Kendrick Lamar & SZA Aren't Performing At Oscars
​
Feb 23 | by _YBF
​ ​ ​ ​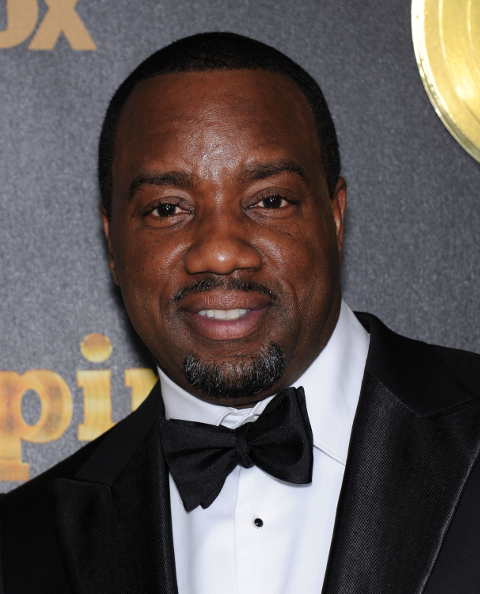 Malik Yoba has answered all of the "New York Undercover" fans' prayers. He's back! Deets on the reboot, the release date for LeBron James' Space Jam 2, and why Kendrick Lamar and SZA will not be performing at the Oscars inside...
Guess who bizzack?!
Malik Yoba is giving his fans exactly what they've been asking for over the last 20 years. There's a "New York Undercover" reboot in development, and Malik has officially signed on to reprise his role as Detective J.C. Williams from the original series. Woot!
The cop drama series has a pilot order at ABC. In the revival, Malik's character, Detective Williams, will oversee the unit and the next generation of detectives.
The on-screen detective tweeted:
After literally decades of fans the world over asking "when y'all gonna bring NY Undercover back???" EVERYDAY OF MY LIFE , the prayers, wishes, asks, demands of many have been answered… https://t.co/uC5sf0zLGv

— Malik Yoba (@MalikYoba) February 23, 2019
It's rumored Luna Lauren Velez, who starred in the original series, is in negotiations to also return, but no word yet on if she's coming back.
Deadline reports:
Written by Watkins based on a story by Wolf and him, New York Undercover picks up 20 years after the end of the original series that changed the face of TV cop dramas. It will follow detectives Nat Gilmore and Melissa Ortiz as they investigate the city's most dangerous criminals from Harlem to Battery Park. Some cast members from the original series are expected to reprise their roles.
The pilot begins filming in March in NYC.
Malik and his co-star Michael DeLorenzo's roles on the show were a huge deal because it was the first time a cop-drama featured actors of color in both leading roles. Also, the 51-year-old was the only actor to star in all four seasons of the series.
On the movie front...
Mark those right now!! This is going to be EPIC in the making! 7•16•2021 !!! https://t.co/lN9hdmcaTM

— LeBron James (@KingJames) February 22, 2019
LeBron James & Ryan Coogler's Space Jam 2 just received its official release date! Mark your calendars.
Space Jam 2 will hit theaters July 16, 2021. Get ready for some nostalgic feels.
The Los Angeles Laker player and famed director confirmed they are working on a sequel to the hit 1996 classic, which starred NBA icon Michael Jordan, last year. LeBron is set to star, while Ryan, who brought us box office hit Black Panther, will produce.
"[Ryan] gave this generation's kids something I didn't have when I was a kid," James said in the September 19th issue of The Hollywood Reporter. "And that's a superhero movie with an African-American cast."
The four-time NBA MVP said never in his wildest dreams that he imagined he could become a superhero.
"I always wanted to be a superhero. Batman was my favorite. But I knew I could never be Bruce Wayne," he explained. "You've got to understand, for me that was in no way possible; I never felt like I could be the president of a multibillion-dollar company." And look at him now!
Let's get it!
In music news...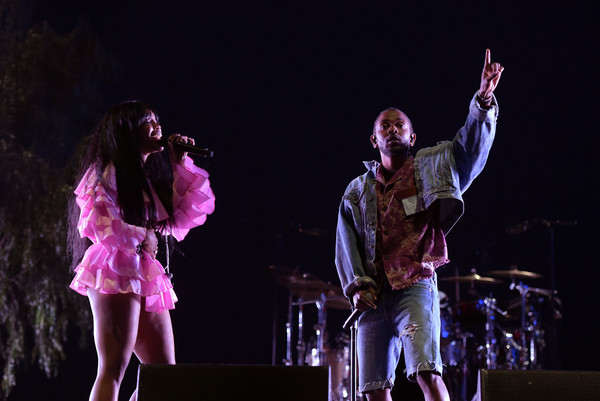 Kendrick Lamar and SZA will NOT be hitting the stage on Sunday for the 91st Annual Academy Awards ceremony. They were tapped to perform their Oscar-nominated song "All the Stars" from Black Panther.
The reason?
Variety reports a source close to the situation says it boils down to logistics and timing. Hmph. The source also confirmed the song will not be performed by another act.
However, all four of the other nominated songs in the Best Original Song category will be performed: "When a Cowboy Trades His Spurs for Wings" from "The Ballad of Buster Scruggs" (Gillian Welch and David Rowlings), "The Place Where Lost Things Go" from "Mary Poppins Returns" (Bette Midler and Marc Shaiman), "I'll Fight" from "RBG" (Jennifer Hudson) and "Shallow" from "A Star Is Born" (Lady Gaga and Bradley Cooper).
By the way, Kendrick Lamar was also M.I.A. at this year's Grammys Award.
Photos: DFree / Shutterstock.com/Getty
​ ​
​ ​ ​