Drake Signs First Look Deal With New Film Production Company, Gets Sued Over Club Assault + J. Cole Seemingly Fires Shots At Pusha T & Ye
​
Jan 25 | by _YBF
​ ​ ​ ​
Drake just inked a new deal with a film production company. But, he also just got sued. Deets on his highs and lows, plus why fans think J. Cole and Pusha T are firing shots at Drizzy inside...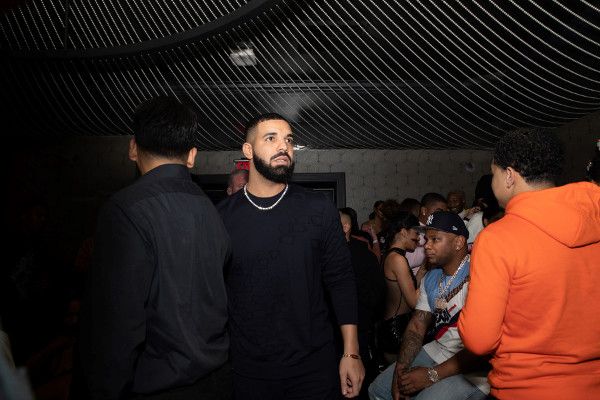 Well, this is an interesting week for Drake. He received some good news and bad news. First the good news...
The Young Money rapper is sort of going back to his "Degrassi" days except, instead of being in front of the camera, he's making moves behind-the-scenes to bring his fans original content they'll love. And it's not TV, it's the box office.
Drizzy and his co-manager, Future the Prince, have signed a first-look production deal with producer Matthew Budman, who just launched Forest Hill Entertainment production company. Mr. Budman has spent the last 8-years as a producer at Annapurna Pictures where he helped develop films that included Detroit, American Hustle and Zero Dark Thirty.
"Drake and Future the Prince have been leading the way as artists in the music and fashion arena, and I'm honored to be collaborating with them as they continue to broaden their influence in the original content space," said Budman.
"Drake and I are thrilled to partner with our longtime friend at the inception of Forrest Hill Entertainment, supporting Matthew and his team as they set new, unprecedented boundaries of groundbreaking content," Future the Prince said in a statement. "This partnership aligns strongly with our mission of developing and fostering emerging and preeminent talent across the entertainment landscape."
Drizzy and Future continue to build their original content empire. The new deal comes after the duo produced a series of projects for both television and film.
Now for the bad news...
The SCORPION rapper is being sued after a man was beatdown inside an LA club a few months ago. In fact, Drizzy, NFLer Odell Beckham Jr., and Kourtney Kardashian's ex-Younes Bendjima are being sued as well after a man made claims he was beaten down by a gang of folks as he tried to enter a restroom at Delilah nightclub in WeHo.
Watch the fight above.
TMZ reports:
Bennett Sipes claims in a new lawsuit, obtained by TMZ, he was at Delilah nightclub in WeHo when there was a confrontation inside between himself and the defendants. When he attempted to leave the VIP area, he says Drake gave the "throat slash" hand gesture.

As he was attempting to enter the restroom, he says he was attacked by Younes Bendjima, Kourtney Kardashian's ex, along with members of Drake and Beckham's entourage.

The video shows the brutal fight. Sipes says he continues to incur medical bills and suffers "extreme mental anguish and physical pain." As TMZ first reported, a source at the club told us Sipes "talked smack" as he approached the group.

Sipes filed a police report, but changed his mind and dropped it ... at least criminally. He's also suing Delilah and others.
Yikes.
In music news...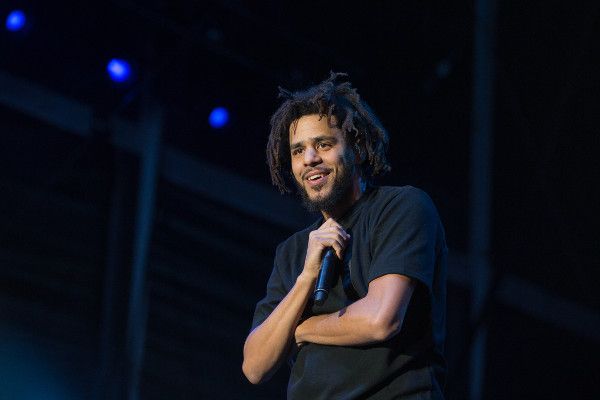 J. Cole unleashed new music for his fans and folks are coming up with theories that he's firing shots at Kanye West and Pusha T for their previous drama with the Canadian rapper.
On his newly released track "Middle Child," he raps:
"This watch came from Drizzy, he gave me a gift/Back when the rap game was prayin' I'd diss/They act like two legends cannot coexist/But I'd never beef with a nigga for nothin'/But I'd never beef with a nigga for nothin'/If I smoke a rapper, it's gon' be legit.

"It won't be for clout, it won't be for fame/It won't be 'cause my shit ain't sellin' the same/It won't be to sell you my latest lil' sneakers/It won't be 'cause some nigga slid in my lane"
Oop!
Take a listen below:
It's unclear if he's speaking on Pusha bodying Drizzy or if he's referring to Ye's Twiter rant aimed at the Young Money rapper.
Pusha hopped on Twitter and tweeted out some subliminals, although he posted this tweet before Cole released his song. Fans believe it was meant for Drizzy.
Do we smell another rap beef on the horizon?
Also this week: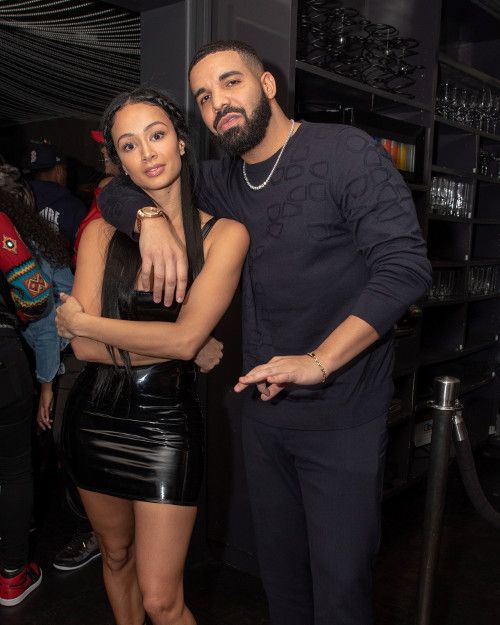 The "Nonstop" rapper hit up Draya Michele's birthday celebration, where guests poured up specialty cocktails provided by CÎROC Black Raspberry and DeLeón Tequila at Beauty and Essex in LA. Fun times.
Earlier this week, Drake announced he's heading out on an European tour called "Assassination Vacation" with Tory Lanez and DJ Tiffany Calver.
Photos: Shuttershock.com/Maurice Will
​ ​
​ ​ ​