Fetty Wap's BM Lezhae Lowder Arrested After Brutal Street Fight, Alexis Skyy Allegedly Watched It Go Down + Cops Called On Blac Chyna For 'Child Endangerment'
​
Jan 21 | by _YBF
​ ​ ​ ​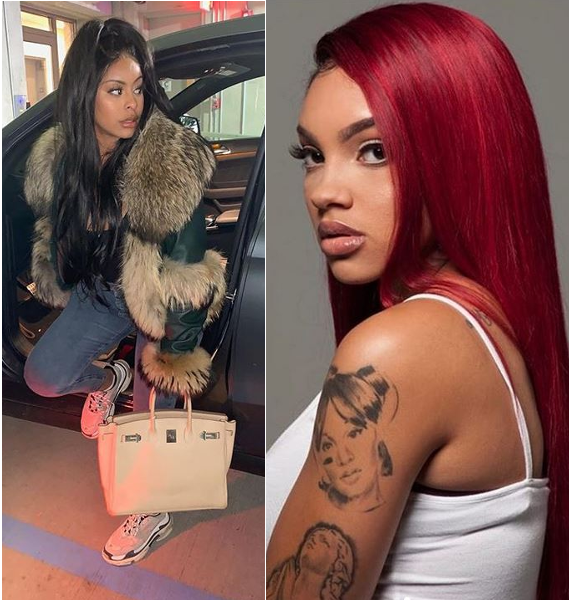 Alexis Skyy is back in the headlines for another fight. This time, it involves her daughter's dad Fetty Wap's other kids' mother Lezhae Lowder...and it was brutal. See the footage, plus get the deets on the cops checking in on Blac Chyna for child endangerment inside....
Drama was at an all-time high over the weekend. A lot of ratchetedness went down in the streets of Fetty Wap's hometown of Patterson, New Jersey.
A fight broke out that resulted in Fetty Wap's kids' mother, Lezhae Lowder - the mother of TWO of his kids - getting arrested.
So here's what reportedly went down.
Cops were called to a White Castle parking lot in Patterson after a brutal fight went down where Alexis - one of Fetty's kids' mothers - looked on from the car. Lezhae was arrested and charged with misdemeanor reckless endangerment.
It's reported Alexis Skyy was in town partying it up at the New Jersey bar where Lezhae works and its alleged Lezhae lost her sh*t when she saw Alexis and tried to fight her. The ladies were kept separate inside the bar, but when Alexis left, it's alleged Lezhae threw a bottle at Alexis' car as she drove away.
After hitting up the bar, the "Love & Hip Hop: Hollywood" star and her friends jetted to White Castle for some late night eats and that's when Lezhae rolled up on the scene. Sources told TMZ Lezhae did NOT follow Alexis to White Castle, they just both coincidentally happened to end up at the same burger joint after the bar.
OK, girl. If you say so.
That's when all hell broke loose. Supposedly scared for her life, Lezhae pulled out a knife to defend herself, however, it's reported she did not swing the knife at anyone. People from Alexis' camp and people from Lezhae's camp got into a brawl in the middle of the parking lot and it was straight foolery.
Check it below:
Sources told TMZ that Alexis was sitting in her Benz Truck as all of this unfolded. One of the people recording the fight also pointed her out.
Cops were eventually called and Lezhae was reportedly arrested for disorderly conduct/improper behavior for allegedly continuing to yell and threaten the opposing crew. She was not arrested for wielding a knife or for getting into a fight.
Whew, chile. This fight comes on the heels of Alexis almost coming to blows with Blac Chyna.

All of this drama sound real convenient? It may be. Rob is reportedly shooting scenes for next season of "Keepng Up With The Kardashians," just as he and Alexis have been spending time together. Looks like Alexis is the new Chyna and is trying to get that clout.
On Instagram, Chyna's new boo Kid Buu hopped in Alexis' comments with shade, asking her if she was with Rob Kardashian (Chyna's ex) for love or clout? She popped back, asking him if he was with Chyna to "sell coke to her" or "just sniff it with her." She then professed her love for Rob. Check it:
Also, Rob hopped on Twitter to explain his sexy dinner date with Alexis. As you know, they both hopped on social media to show the world they were having dinner together. Alexis whipped him up a meal after he made her his "WCW."
Peep the tweets:
Hmm...all of this drama is DEF screaming STORYLINE for when he returns to "Keeping Up With The Kardashians." We wouldn't be surprised if the cameras were rolling when Chyna and Alexis got into it last week.
Also over the weekend...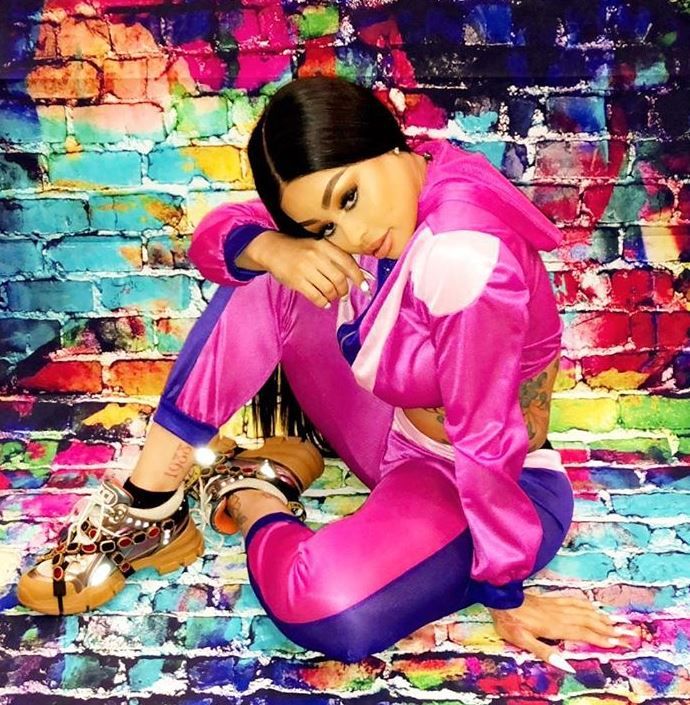 Someone called the cops on Blac Chyna alleging she was DRUNK. So drunk, that she allegedly was unable to care for her daughter, Dream Kardashian.
TMZ reports:
Law enforcement sources tell us an anonymous person called in Sunday night and stated Chyna was drunk at her home. The caller claimed Chyna was in such bad shape, she couldn't properly care for her daughter, Dream Kardashian.

Cops went to Chyna's house and determined everything was fine, nobody was drunk, and Dream was being properly cared for. There was also a nanny at the home.
We wouldn't be surprised if certain someones were behind this. However, TMZ believes someone in Chyna's camp was the culrprit who called the LAPD on her.
Sources close to the situation tell us earlier in the night, Chyna got in a fight with a member of her glam team and the incident may have triggered the call to cops.
Mmhmm...
By the way, Chyna and Rob are still battling over child support. He wants the $20K/month lowered. Also, Chy will be taking the whole Kardashian/Jenner Klan to court in 2020 after filing a lawsuit against them for hurting her career by canceling her reality series,"Rob & Chyna."
Looks like Alexis just nabbed her a new reality show check.
Photos: Alexis' IG/Lezhae's IG
​ ​
​ ​ ​