2nd Black Man Found Dead In Political Donor Ed Buck's Home + Another Black Man Speaks Out How He Escaped Death After Buck Injected Him With Meth
​
Jan 11 | by _YBF
​ ​ ​ ​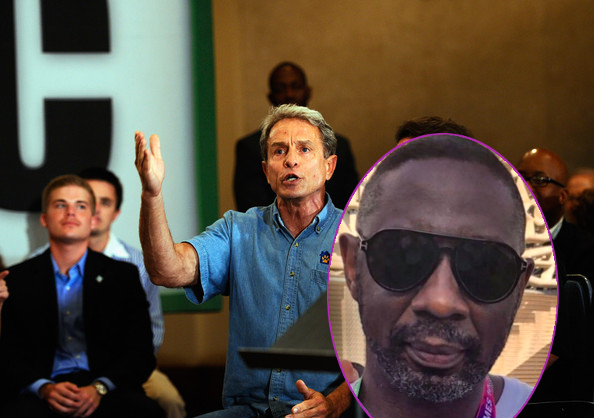 Democratic donor Ed Buck is being investigated after another black man was found dead in his LA apartment. Also, another black man has come forward to share how he narrowly escaped death after Buck allegedly being injected with crystal meth. Deets inside....
Police are investigating relatively large Democratic donor Ed Buck after another black man was found dead inside his LA apartment.
Acording to reports, 55-year-old Timothy Dean of West Hollywood was found dead early Monday at Buck's apartment on the 1200 block of Laurel Avenue. Los Angeles County Sheriff's deputies West Hollywood station responded about 1:05 AM PST to respond to a report of a person not breathing. It's reported the caller performed CPR and called 911, however paramedics pronounced the man dead at the scene.
Buck's attorney, Seymour Amster, is trying to say Timothy Dean died from an accidental overdose.
"From what I know, it was an old friend who died of an accidental overdose, and unfortunately, we believe that the substance was ingested at some place other than the apartment," Amster said to the Times. "The person came over intoxicated."
However, Buck's neighbor is saying the complete opposite:
But Jackie Tepper, one of Buck's neighbors, told DailyMail.com that she did not think the man was intoxicated. Tepper – the daughter of Elvis Presley songwriter Sid Tepper – said she saw a black man outside Buck's apartment just after midnight Monday. She also said that seeing young black men at the apartment was something all his neighbors had come to expect.

"I came out at 12.15am to walk my dogs after the Golden Globes, so I know exactly what time it was,' she said. "When I was walking by his apartment I saw a black man trying to buzz into the building.
Timothy's roommate also said he has never seen him do drugs.
63-year-old Ed Buck is a longtime political donor and he once was a candidate for the West Hollywood City Council. Over the years, he has contributed to the campaigns of Hillary Clinton, LA Mayor Eric Garcetti, and former California Gov. Jerry Brown.
Folks are outraged over Timothy Dean's death as he's the 2nd black man to die in Ed Buck's home in the last 18 months. And this entire situation brings up Jeffrey Dahmer similarities.
In July 2017, the body of 26-year-old Gemmel Moore was found in the exact same apartment and Buck was also present. The coroner's office ruled Gemmel Moore's death as an accidental methamphetamine overdose. Despite calls from the black and gay communities and Moore's family, prosecutors declined to file charges against Ed Buck in connection with the fatal overdose of Moore in his West Hollywood home.
It's wildly rumored - and claimed by men coming forward - that Ed Buck allegedly likes to drug young, black men and engage in kinky sex with them.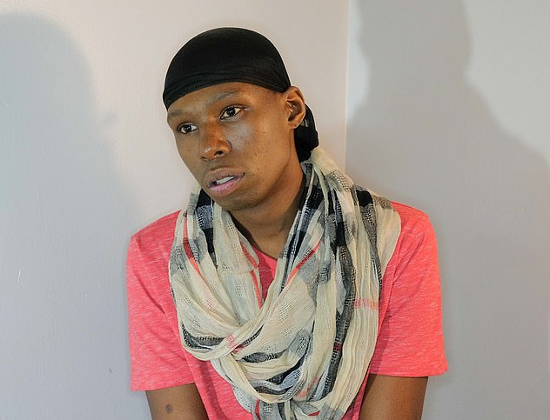 A third man is coming forward with his story about how he barely escaped death inside Buck's apartment after he was injected with crystal meth. 28-year-old Jermaine Gagnon said Buck flew him out to LA from Minnesota, drugged him by dissolving a substance into his Gatorade and then injected him with drugs.
Jermaine shared pictures with the DailyMail of Buck "crouched over him on a mattress during one of their nights together last year" and sex toys Buck liked to use during their encounter. "
"He had this red and black toolbox with all types of fetish toys, like c**k rings, sex toys," he shared.
Buck's attorney, Seymour Amster, declined to comment on Jermaine's allegations, but he did question why Jermaine didn't contact the police at the time of the incident he claims went down.
"We see no reason to respond to unverified accusations from individuals just trying to seek attention," Mr. Amster said.
Jermaine did admit he was homeless and couch surfing when he met Buck through a day dating site in April 2018. He said Buck offered him $200 to spend the evening with him at his West Hollywood apartment.
The site reports:
Gagnon said: 'I had done sex for money other times but I don't make it a habit.

"The first day we met, I met him at his house. There is a gate at the main entrance and he buzzed me up. He's on the second floor. When I walked in, it was dim lights, a mattress in the middle of the floor, three mirrors surrounding the mattress and a flat-screen TV mounted on the wall.'

Gagnon said the mirrors were about seven-foot high and appeared to be suspended on ropes so that they tilted forward over the bed.

"It was just kind of weird," he told DailyMailTV.

The 28-year-old said that during this first meeting he smoked crystal meth with Buck.

"We smoked together, we passed the bowl back and forth and then he was like, 'I've been smoking all day, go ahead and enjoy.' There's pipes everywhere, there's baggies, straws."

Gagnon said that Buck injected the crystal meth into the vein on his arm and he reacted badly to the drugs and became aggressive.

"It hit me, my body went to tingling, my mouth went to jittery. I got so high that I was enraged, I cussed him out and made a big scene at his apartment and he pretty much put me out," he said. "I changed back into my clothes, he paid me $250 and I left."

Gagnon said that Buck was open about the fact he was having dates with multiple men - 'young, black, handsome and well-endowed.' He was quite open about being very generous to the black community. I'm his type and pretty much half of the black community is his type - vulnerable, depressed. If you're in a depressive state, that's the energy that feeds him.
See all of Jermaine Gagon's receipts here.
The first death case has been reopened and Buck is being investigated over the deaths of both of the black men.
A candlelight vigil is being held tonight for both victims:
PLEASE AMPLIFY: We'll be holding a candlelight vigil on Friday 1/11 at 7PM for Timothy Dean AND Gemmel Moore in front of Ed Buck's apartment at 1234 Laurel Avenue in West Hollywood. Gemmel's mother will be in attendance. On Monday 1/14 Gemmel would've been 28 y/o. #ArrestEdBuck

— Jasmyne Cannick (@Jasmyne) January 10, 2019
So sad.
Also, dozens of people have been protesting outside of his apartment, chanting "Arrest Him Now!" It'll be interesting to see how much accountability the officials will say he has.
Photos: Getty/LA Daily News/Mark Chambers/Curtis Means via DailyMailTV
​ ​
​ ​ ​