YOUNG MONEY UPDATES: Nicki Minaj Voicing 'Angry Birds 2' + Lil Wayne Publicly Thanks Jay Z For Helping Him With Taxes
​
Dec 28 | by _YBF
​ ​ ​ ​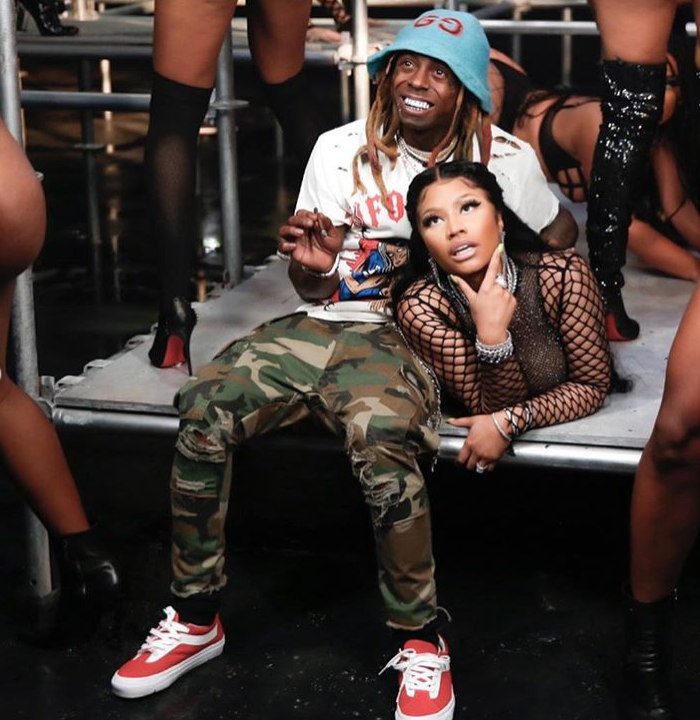 The Young Money crew are doing good and remaining humble. Gett deets on Nicki Minaj's new movie gig, plus see Lil Wayne show Jay Z some love for helping him out during a dark time inside...
Nicki Minaj has been heavy in the headlines over her controversial relationship with her new/old boo thang, Kenneth "Zoo" Petty. But despite all of the craziness that's popping off from that situation, the Head Barb is still securing that bag.
The QUEEN rapper has signed on to lend her voice for "The Angry Birds Movie 2," according to Variety. And she's joining a star-studded cast, including Sterling K. Brown, Lil Rel Howery, Leslie Jones, Jason Sudeikis, Josh Gad, Bill Hader, Danny McBride, Peter Dinklage, Dove Cameron, and Zach Woods.
It's unclear what role Nicki will play in the Sony animated flick.
The Angry Birds Movie 2 will hit theaters August 16, 2019, which coincides with the 10th anniversary of the hit video game, "Angry Birds."
By the way...
The "Chun-Li" rapper will join forces with Young Money honcho Lil Wayne to co-host a New Year's Eve celebration at LIV Nightclub in Miami. That's going to be a zoo.
Being in the music industry, there's always someone scamming and scheming, looking to make a come up off someone else's name. However, there are some good people in Hip Hop and Wayne shared with his fans in Chicago who he calls "real friends."
In between performing his catalog of hits on stage in Chicago, Weezy took some time to show love to Jay Z and his "Uproar" producer Swizz Beatz.
"There's people like Jay-Z. He helped me when I was really, really, really down. Really, really, really down," Wayne told the crowd. "Jay don't want me to tell nobody. That man helped me with my taxes. He's a real friend, y'all."
It's unclea if he meant irectly paid off some of his tax debt or created opportunities for hikoWayne thanked Swizz for always giving him opportunities to rap and make money:
"There's people like Swizz Beatz that's gonna send me every beat he make and want me to rap on every single one until I got my situation straight," he told the crowd.
Some years ago, Wayne reportedly owed $7.72 million in back taxes. He was able to pay it all off in 2012, and he can thank Hov for that. A generous king.
Photos: Nicki's IG
​ ​
​ ​ ​