Jacquees Really Got In His Bag & Disrespected Keith Sweat To His Face, But They're All Good. THEN He Challenged Bobby Brown.
​
Dec 18 | by Natasha
​ ​ ​ ​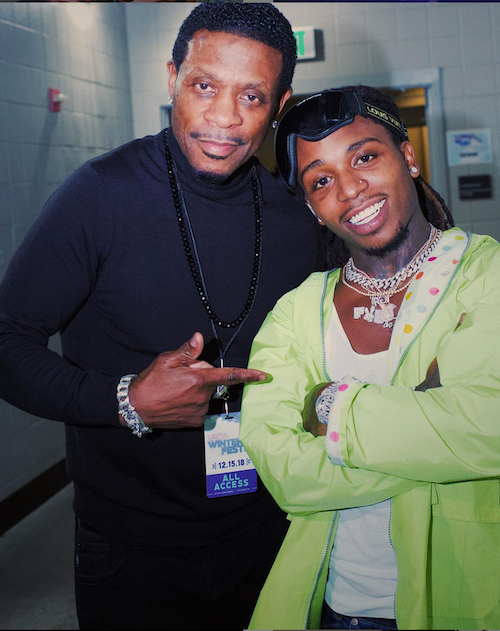 Jacquees is really out here in his alleged King of R&B bag. He got brazen with Keith Sweat and Bobby Brown, and the internets aren't having it.
R&B singer Jacquees still says he's the king of the genre after setting off a King of R&B debate last week. Now, he's getting buck with OGs. To their faces.
He was backstage Saturday at the V-103 Winterfest concert in Atlanta when he ran into "Nobody" singer Keith Sweat. TMZ cameras got petty, of course, and asked Keith to weigh in on the debate. Keith might have been smiling by the end, but he certainly had that look like he wanted to pop off after Jacquees told him he's basically taking his crown for the 16 and up crowd.
Ha. This guy.
Fast forward to Jacquees saying everything's all good after the internets went in on him for disrespecting a legend. Ha!
Then, Bobby Brown chimed in about it all. And Jacquees accepted his king of R&B challenge today:
Lawdt. Hope Bobby can keep up.
The singer was also spotted out with his wife Alicia shopping at James Perse in Beverly Hills yesterday. The pair were holding hands and smiling, and looked extra happy and at peace: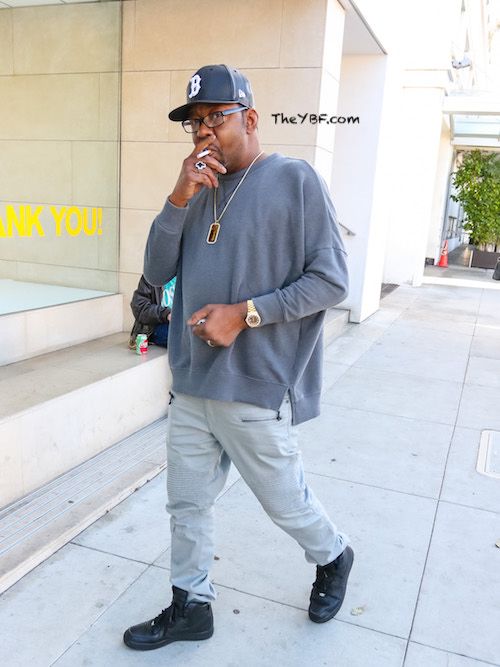 These cigarettes are not about to help you on stage though, Bobby!
Photos: Instagram/Splash/Backgrid
​ ​
​ ​ ​