Suge Knight Cops A Plea, Sentenced To 28 Years In Prison + Father Of NBA Vet Richard Jefferson Killed In Drive-By Shooting In Compton
​
Sep 21 | by _YBF
​ ​ ​ ​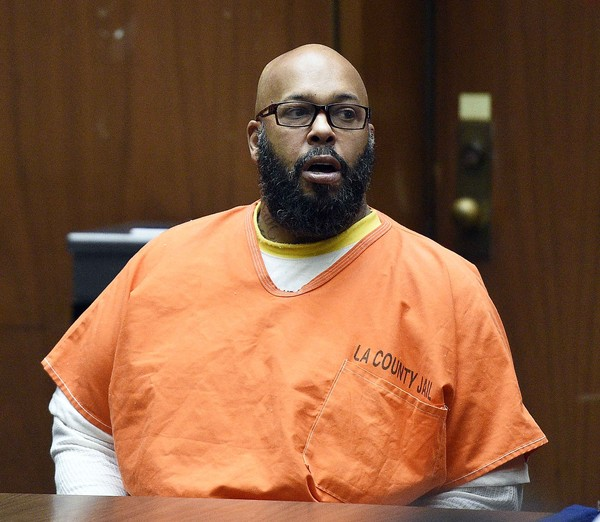 Suge Knight cops a plea to avoid a murder trial and now, he'll be spending the next 28 years in prison. Get the deets, plus get the latest on the father of NBA veteran Richard Jefferson getting gunned down in Compton inside...
Suge Knight has finally learned his fate. He'll be in prison for the next 28 years.
The Death Row Records exec pleaded no contest to voluntary manslaughter in the killing of Terry Carter. The judge sentenced him to 28 years in prison where he will get credit for time served. Suge has been behind bars for 3.5 years. After completing his sentence, he'll be placed on parole for 3 years.
The rap mogul entered the plea to avoid a murder trial that was set to begin next week. He was facing the possibility of life in prison. With time served, along with prison overcrowding, Suge could possibly get out in just over 10 years.
TMZ reports:
Suge's sentence is stiffer than a typical voluntarily manslaughter because he had a prior felony conviction in 1997. He also got an extra 5 years because the Carter killing was deemed a "serious and violent" felony. He got an additional year due to his truck being a deadly weapon.

Knight cracked a joke ... of sorts. Part of the judge's instructions to the defendant includes a phrase about the possibility of deportation following conviction, to which Suge said, "So, ICE can come and get me." There was a smattering of laughter.
Umm...OK.
Suge's son, Suge Jacob Knight, feels like his father is being treated unfairly. He said he's majorly concerned with his dad's health, but since his dad is a fighter, he's trying to stay positive. He said his father doesn't deserve the treatment he's receiving in prison due to his health issues.
"It's time to give him break because it's unfair. It's unfair," Suge's son said.
Is it?
Peep the clip below:
You'll recall, the 53-year-old ran over Terry with his truck back in January 2015. Surveilance video captured Suge put his truck in reverse, hit one man (r Cle "Bone" Sloan), and then rolled over Terry, who died.
In unforunate news...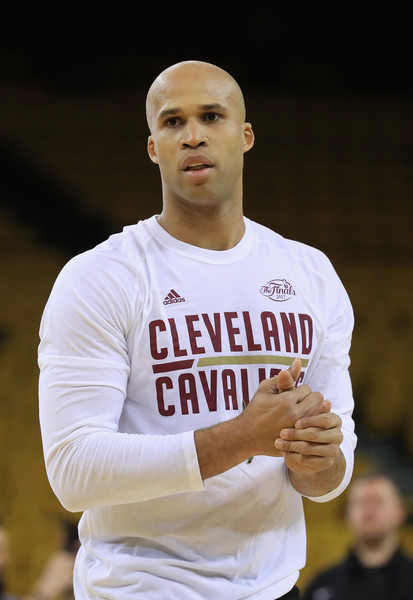 This has to be the worst!
The father for former Cleveland Cavaliers baller Richard Jefferson was killed during a drive-by in Compton, California on Wednesday (September 19th). It's reported, 65-year-old Richard Jefferson Sr. was standing outside of a liquor store in Compton when a car pulled up, opened fire, and then sped off. He was pronounced dead at an area hospital later that night.
It's unclear what the motive of the shooting is at this time, according to the L.A. County Sheriff's Department. Homicide detectives are investigating the shooting.
ESPN reports:
Richard Jefferson played 17 seasons in the NBA, winning a championship with the Cleveland Cavaliers in 2016 as a key role player off the bench. The 37-year-old forward is currently a free agent after averaging 8.2 minutes per game in 20 appearances with the Denver Nuggets last season and has started to pursue a post-playing career in broadcast journalism, appearing on ESPN and other networks.

Jefferson's parents split when he was young, and the basketball star grew up in Glendale, Arizona, with his mother. His father lived in California.

Jefferson and his father grew closer in recent years, sources told ESPN, with Jefferson, his wife and two children spending their summers in Los Angeles' South Bay, not far from Jefferson Sr.'s home in Inglewood.
So sad. We send our condolences to the Jefferson Family.
EXTRAS:
1. At least 47 dogs have died after being groomed at Petsmart, in an odd and shocking reveal. STORY
Photos: Getty
​ ​
​ ​ ​