GOD'S PLAN: Drake Squashes Beef With Meek Mill, Follows Chris Brown On Instagram, Welcomes Kanye West To His Show
​
Sep 09 | by _YBF
​ ​ ​ ​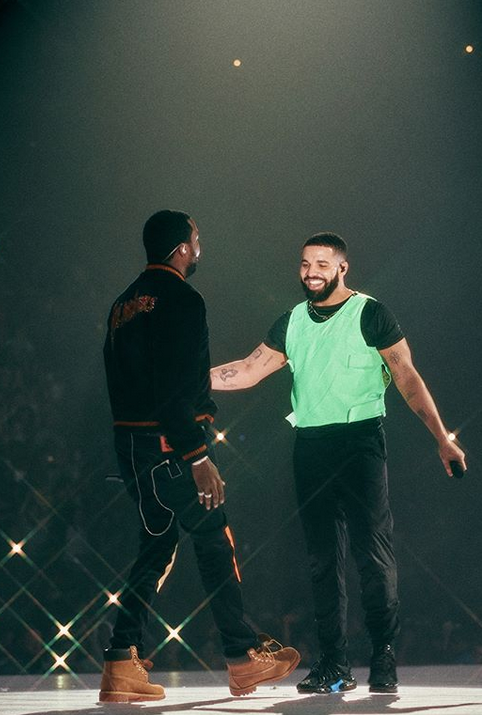 Drake is up to something. He's squashing beefs with Meek Mill, Chris Brown and Kanye West. Get the latest...
After all of the foolywang that has been going on in Hip Hop, this reunion is refreshing to see.
Drake has ended his ongoing beef with Meek Mill. The "God's Plan" rapper shocked everyone when he brought the Philly rapper on stage during his "Aubrey & The Three Amigos" show in Boston's TD Garden last night. The MMG rapper rose from under the stage and began rapping his hit track "Dreams & Nightmares."
"We need more peace in the world, we need more love in the world, Meek Mill that's my brother, that's my n*gga from day one! So we were able to do this tonight in front of y'all," Drizzy told the audience.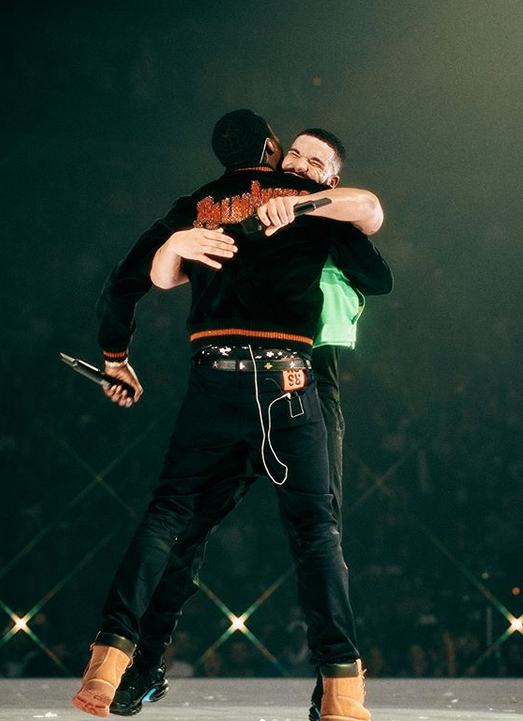 After their joint performance, they hugged it out on stage. It's one of the most heartfelt embraces we've seen in a while.
The crowd LOST it. Peep the clips below:
After the show, both Drake and Meek took to Instagram to express how happy they both are they were able to hash out their differences:
Good for them.
Drake and Meek started feuding back in 2015 when Meek hopped on Twitter dissing Drake for not writing his own rhymes. He accused him of using ghostwriters like Quentin Miller. Drake responded by first releasing his diss track "Charged Up" then he dropped "Back to Back" before Meek responded to the first diss track. Meek followed up, releasing a diss aimed at Drake titled "Know Yourself." Then, the two took jabs at one another in interviews, songs, and on social media. Fast forward to now--everything is love!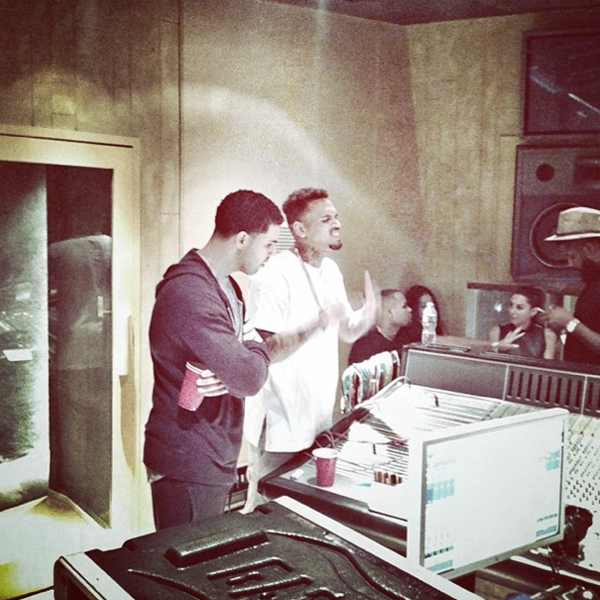 Not only did Drake squash his beef with Meek, he also offically squashed his beef with Chris Brown. Both Drizzy and Breezy recently followed each other on Instagram.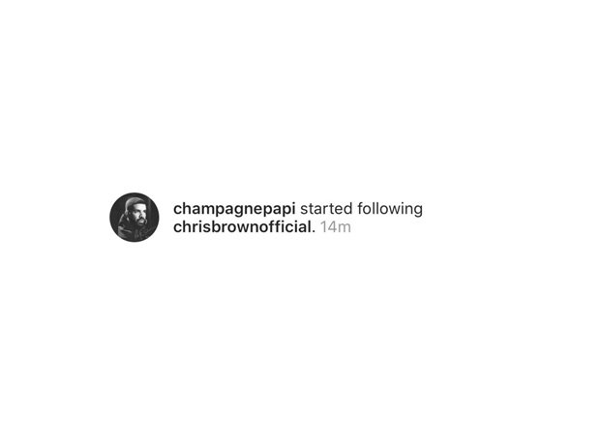 It's noted, the two started following each other hours after it was announced that rapper Mac Miller died of an overdose. It's unclear if his death had anything to do with their reconciliation. Maybe they both realized life is too short for petty drama.
It wasn't a total surprise to fans since Chris praised Drake's SCORPION album on Instagram back in June. Now, fans are super hype, hoping the two will get back in the studio to crank out some bops.
Drake and Chris' beef allegedly started over their former fling, Rihanna. You'll recall, Drake and Chris' camps got into a huge bottle-throwing brawl at NYC's W.I.P. nightclub where Breezy was injured. They got cool again in 2014 and was working on music together. By the end of 2014, there was drama between them again, which was allegedly over Breezy's ex-girlfriend Karrueche. Now, they're good.
As for another pending reunion...
Drake is on a roll with ending his feuds with fellow rappers.
Following Kanye West's long Twitter apology, the Young Money rapper is reportedly open to ending his feud with 'Ye.
Earlier this week, Ye hopped on Twitter to apologize for leaving Drake off his track "Lift Yourself" and confirmed he didn't tell Pusha T anything about his "secret" child. The PABLO rapper then said he would attend one of Drake's concerts in the near future.
If 'Ye does decide to pop up at a show, it's reported Drizzy will be open to it.
TMZ reports:
Our sources say Drake won't stop Kanye from attending and has made it clear to security ... Ye is not to be banned. Our sources say Kanye hasn't reached out for tix -- and there's a very good chance he'll just buy his own -- but you gotta imagine, it'll be no secret if Ye is in the building.

As for the fans ... don't bank on any onstage Yeezy guest spots during the show.
The ball is in 'Ye's court now.
By the way...
throne2 coming soon

— KANYE WEST (@kanyewest) September 8, 2018
Kanye West tweeted "Watch The Throne 2" is coming. Hmm...
Does Jay Z know about this? Time will tell....
Photos: @antsoulo/Chris' IG
​ ​
​ ​ ​