The Damon Dash vs. Lee Daniels $2M Drama Is Now Over (For Real This Time) After Dame Pulled Up On Lee In Public
​
Jun 30 | by _YBF
​ ​ ​ ​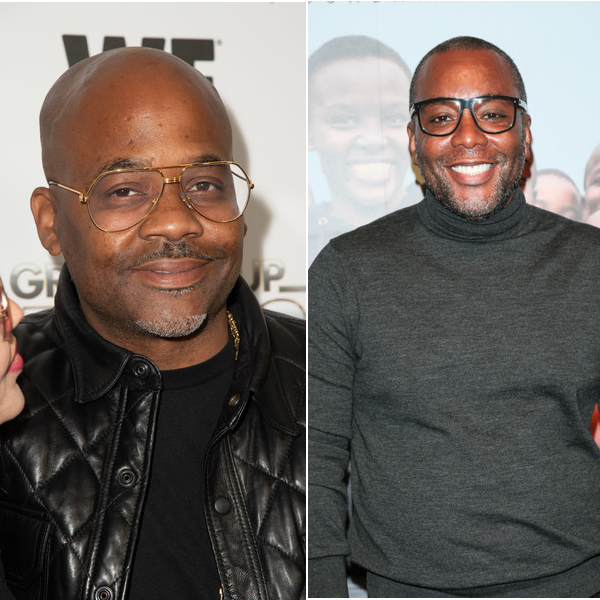 We thought Damon Dash and Lee Daniels worked out their money issues a few years ago, but apparently tha aint so. And Dame wants.his.coin. Get the latest on their million dollar misunderstanding inside...
Back in 2015, we told you Damon Dash and Lee Daniels had squashed their money beef after Dame dismissed a multi-million dollae lawsuit against Lee in response to loaning the director $2 million for a few projects.
Dame had filed a $25 million lawsuit against Lee due to a dispute over ownership rights for films such as Precious, The Butler, and his hit FOX series "Empire."
The Hip Hop mogul said he gave the famed director a loan for $2 million to help produce Lee's 2004 project, The Woodsman. Dame said in return for the $2 milli, he was suppose to get executive producer credits, 50% rights on the film, and a guarantee that the investment would be repaid with interest from Lee. Dame also made claims that he brought on artists such as Kanye West to perform at venues where the film's ads would run to help with promo.
Rather than being repaid, Dame shared he was offered a new deal from Lee where he would roll over the debt to other projects he was working on, such as the 2005 flick Shadowboxer. Dame accepted his offer and demanded credits, ownership and compensation. He argued Lee's most recent works also fell under their contractual agreement.
In April 2015, both parties filed papers dismissing the lawsuit, but apparently ish still hadn't been worked out.
Earlier this week, Dame ran up on Lee at a Diana Ross concert to question him about his money:
Dame Dash finally caught up to Lee Daniels over that $2 MILLION he says Daniels owes him... pic.twitter.com/mWy2CfoEdo

— Don Diva Magazine (@dondivamagazine) June 26, 2018
Lordt. Dame's chill level was set to zero. While Dame was all riled up, Lee remained calm (the MOST annoying thing a person can do when you're redy to go at their neck) and told him he would give him his number to have a conversation later.
It wasn't over there...
After Dame pulled up on Lee, he also filed a $5 million lawsuit (yes, another lawsuit) against Lee for fraud. He reportedly sued Lee promised Dame he would make him an executive producer for a Richard Pryor biopic, as well as 5% of Lee's backend profits for the film, but then exited the deal. In the paperwork, Dame made claims that he and his lawyers have attempted to work out a deal with Lee, but were unable to.
Dame went on TMZ, labeling Lee a "culture vulture" and explained exactly why:
Here's the full interview below:
Now, Lee is finally waving his white flag. He said in an interview with "Raq Rants" he's in a space where he can pay Dame the money he's owed.
He said, "We're gonna squash it -- and I feel good about it, he needs it right now and I'm happy to help him, 'cause he was helping me."
We peeped that queen level shade.
Check it below:
Dame caught wind of his interview and now, everything appears to be good. Hopefully.
Well, there you have it.
Photos: Getty
​ ​
​ ​ ​