'Devastated' Morgan Freeman Issues 2nd Apology Saying 80 Year Life Is At Risk Of Being Undermined, 1 Alleged Victim Explains Her Comments
​
May 28 | by _YBF
​ ​ ​ ​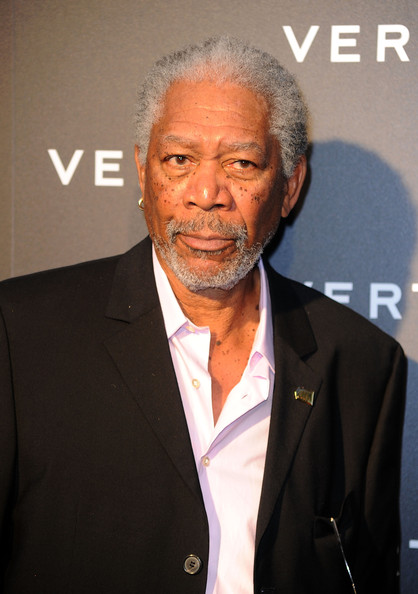 Morgan Freeman has issued a 2nd apology amid reports that one of his accusers claim her words were takenout of context. Find out what he said in his 2nd apology, plus what the alleged victim said insie...
Morgan Freeman is speaking out to apologize again after 8 women accused him of inappropriate behavior and sexual harassment. CNN published an investigative report that extensively details the 80-year-old actor's alleged sexual advances he made towards the women, which include production staff, employees at his production company Revelations Entertainment (the production company he started in 1996 with his business partner Lori McCreary), and with female reporters.
Right after the news broke, he issued an apology (on Thursday, May 24th). And now, he's issuing another one. This time, he admitted to saying things in a "joking" way or that he would give compliments to make women (and men) feel more comfortable around him. He said he apologizes if his words made anyone feel uncomfortable. He's adamant that he "did not assault women" and any suggestion that he did is "false."
"I am devastated that 80 years of my life is at risk of being undermined, in the blink of an eye, by Thursday's media reports," Freeman said. "All victims of assault and harassment deserve to be heard. And we need to listen to them. But it is not right to equate horrific incidents of sexual assault with misplaced compliments or humor.

"I admit that I am someone who feels a need to try to make women—and men—feel appreciated and at ease around me. As part of that, I would often try to joke with and compliment women, in what I thought was a light-hearted and humorous way.

"Clearly I was not always coming across the way I intended. And that is why I apologized Thursday and will continue to apologize to anyone I might have upset, however unintentionally.

"But I also want to be clear: I did not create unsafe work environments. I did not assault women. I did not offer employment or advancement in exchange for sex. Any suggestion that I did so is completely false."
CNN entertainment reporter Chloe Melas, who co-wrote the article about Freeman's alleged misconduct, spoke to 16 people, 8 of whom said they were victims of inappropriate behavior and harassment by Freeman.
Now, 1 of the 8 women/alleged victims claim her words were taken out of context.
A woman named Tyra Martin sent a message to TMZ explaining what she said about Freeman to CNN wasn't conveyed the way she meant it. The site said she wrote them and said:
"Hey, still getting a lot of nasty messages from people who think I AM one of the accusers. I'm not, never was. CNN totally misrepresented the video and took my remarks out of context." The incident involved an interview Martin did with Freeman, where she recounted, "When I stood up, I pulled my skirt part of my dress down and he did say, 'Oh, don't pull it down now.'"
Do you think she's backtracking because of all of the media attention or were her words actually misconstrued?
Photo: Getty
​ ​
​ ​ ​