Tyra Banks Confesses She Had A Nose Job, Says Women Need To 'Stop Judging'
​
Mar 28 | by Natasha
​ ​ ​ ​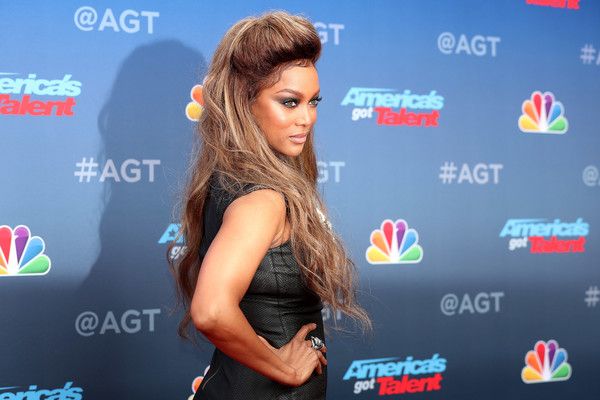 The supermodel who once said she was completely against plastic surgery, now confesses she had a nose job early on in her career. Find out the tea Tyra Banks is spilling on herself inside...
Back in the day, Tyra Banks did would go hard, extra hard, on her daytime talk show about plastic surgery. She would dedicate whole episodes to proving how real her body is, she brought in a doctor to prove tot he masses her breasts are real, and she would focus much of her content on body confidence.
During that 2007 era, Ty Ty did an interview with People mag where she covered the mag with a headlining that featured her weight: 161lbs. Chick was a hero.
She almost famously said in that interview:
"I am totally against plastic surgery. A lot of people think I have breast implants because I have the biggest boobs in the business."
Apparently, that wasn't really true. Folks have been wondering if he's had work done to her face over the years, or if it's just amazing contouring. Now, she's fessing up about it in her new memoir she wrote alongside her mother, Perfect Is Boring.
Tyra had a nose job early on in her career. And she's telling People in a brand new interview that women need to stop judging each other when it comes to plastic surgery.
"I had bones in my nose that were growing and itching," says Banks, 44. "I could breathe fine, but I added cosmetic surgery. I admit it! Fake hair, and I did my nose. I feel I have a responsibility to tell the truth."
Oh?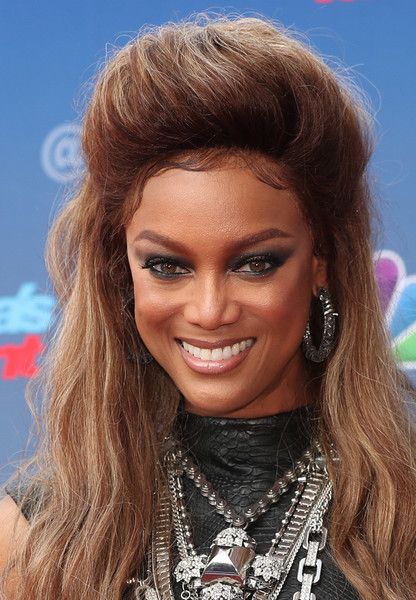 She said:
"Natural beauty is unfair. I get really uncomfortable when women who are these natural beauties judge anybody who does anything to themselves."

------
"Fix it or flaunt it — I think women should be able to do both," she says. "There is a boundary line, either you're super natural or you live at the plastic surgeon. It's okay to hop back and forth over that line. You want a hair weave? Fine. You want permanent eyebrows? Fine. We as women need to stop judging."
And when it comes to praising the "no makeup" look, Tyra says y'all need to stop doing that too.
"We place a lot of emphasis on that," she says. "As a model, I needed makeup. I don't think there's anything wrong with that. It leveled my playing field. Gisele, you don't need it? I do! And we're both modeling for Victoria's Secret."
Well, she's clearly changed her mind on getting ish fixed that you don't like. The 44-year-old "ANTM" creator and "America's Got Talent" host said:
"If you like your natural self, don't worry about it,. But if you feel insecure about something … I have a magic bag of beauty tricks to make you who you want to be. Permanent or temporary, I do not judge that."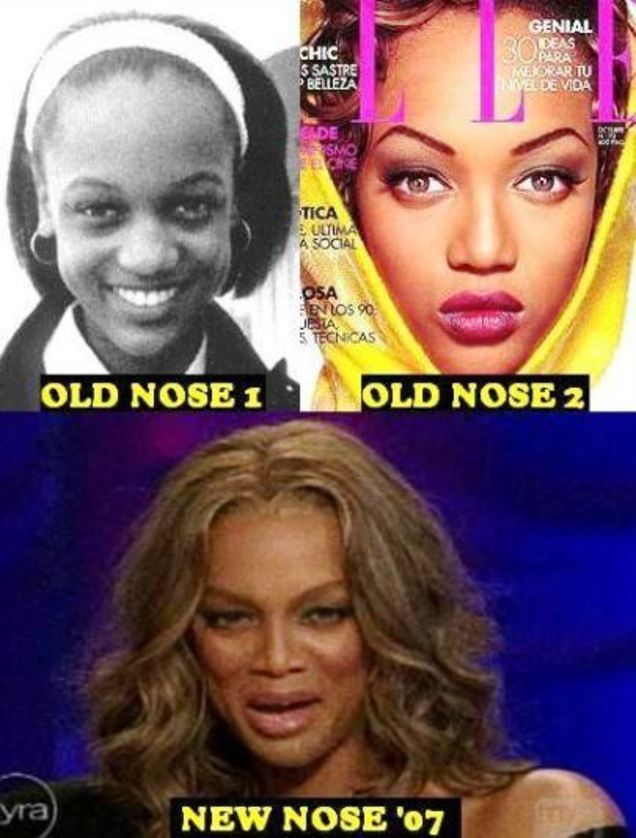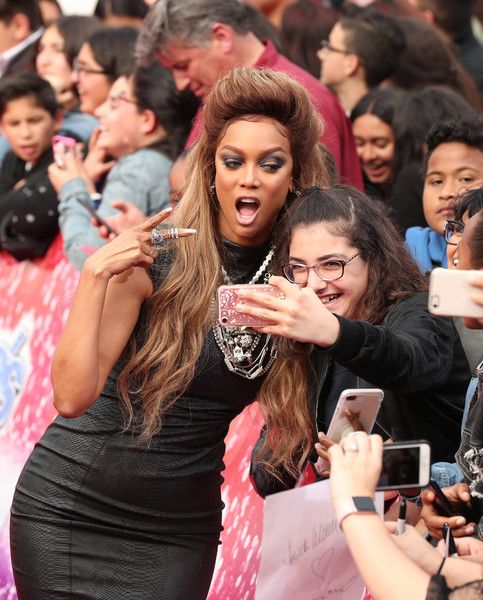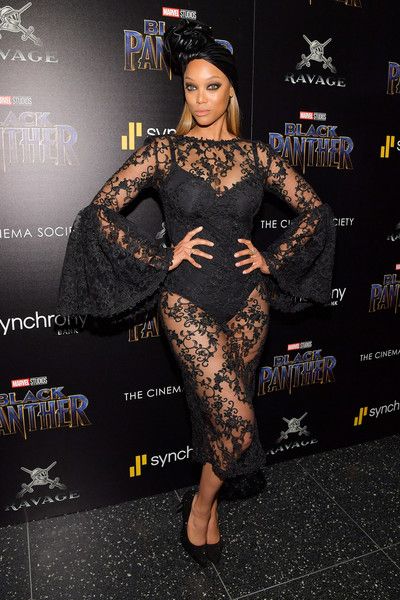 That nose is snatched though.
Photos: Getty
​ ​
​ ​ ​