The 4 (Other) FitSpo Videos We Need From Hot Couple Teyana & Iman Shumpert
​
Mar 22 | by Natasha
​ ​ ​ ​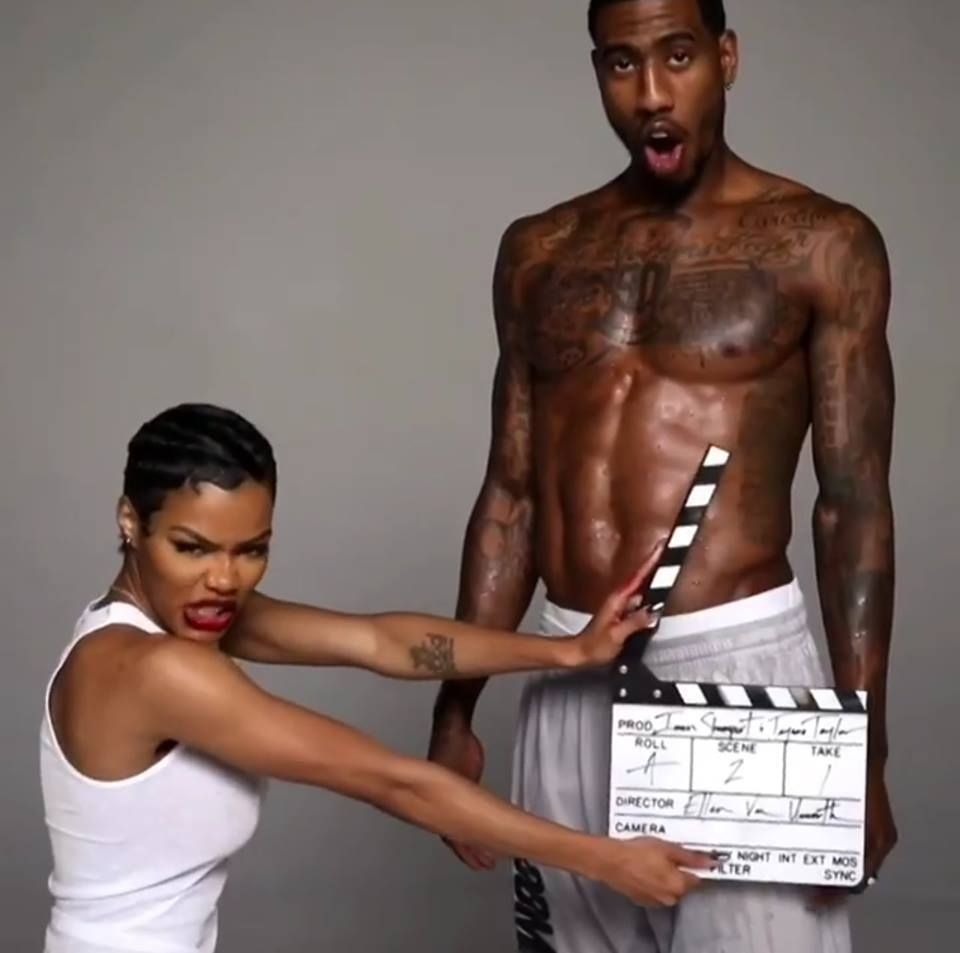 Teyana Taylor released a workout dvd because, #bodygoals. And her husband Iman Sumpert ain't too shabby in the fitness department either.
But there's four other types of fitspo vids we're going to need from one of the world's sexiest couples for us to actually get off the couch, and stat.
Yeah, that Fade 2 Fit workout DVD sounds all well and good. But we're 99% positive we're not going to look like even 1/8 of the fit-without-trying bae Teyana Taylor no matter how many times we press play.
Now that quadruple threat Teyana & her NBA baller husband Iman are about to be gracing our TV's every week, we're feeling a bit motivated to get on their hot bodied level. Or at least to do some ish we can snap for the Gram and feel good about reaching our fitness goals for the day.
So here's four other fitness vids we'd love The Shumperts to drop that don't require a gym or dance skills.
1. Fitness Kama Sutra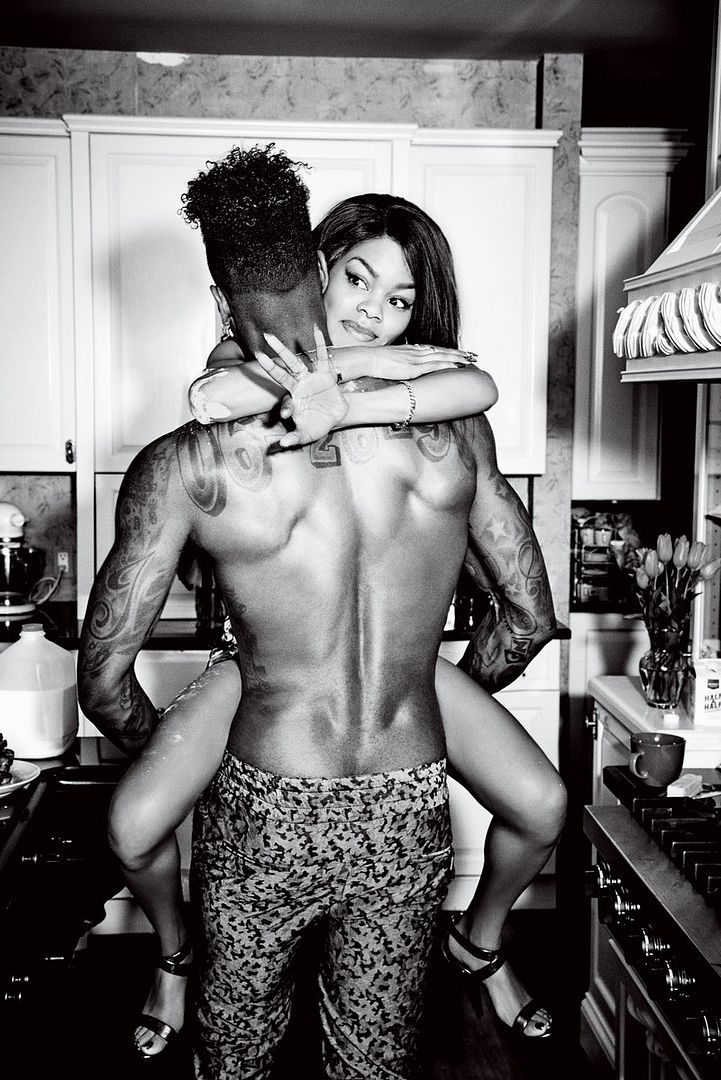 Y'all know these two are sexy AF. So if they could dish up a bedroom behavior instructional - R rated, not X - for us to "practice" in our own time, we'd be interested. And would def appreciate it. Thanks.
2. Chasing A Toddler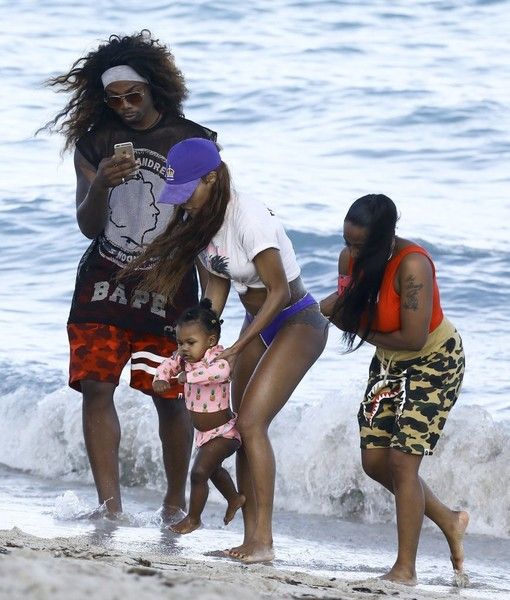 They're parents to a 2-year-old who has all of her mama's sassiness and energy. So we can only imagine how much they run and chase behind baby girl Junie. Showing us how a day of that goes down in the Shumpert household would be hilarious, but informative. Playing "chase" with a toddler, or bae, could be fun. We think.
3. Paparazzi Posing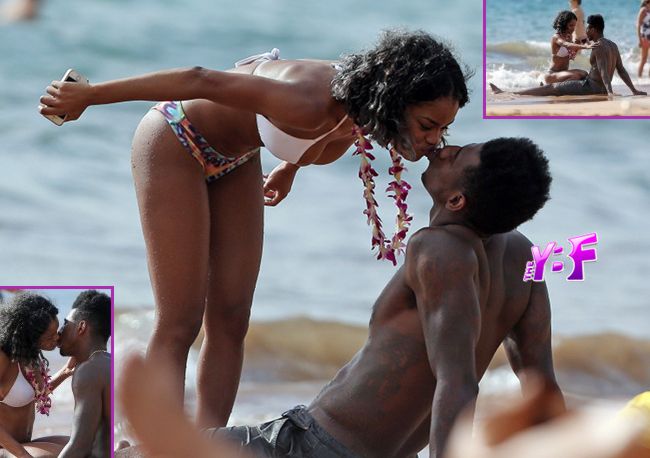 Killing some beach "candids" is harder than it looks. It's probably a workout. Hopefully.
4. Modeling runways during NYFW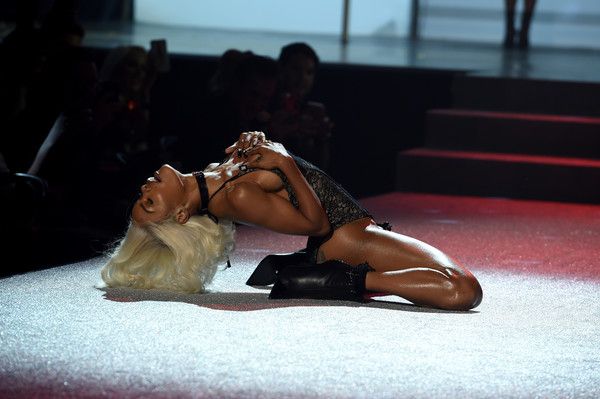 Apparently, Teyana was born to walk a catwalk honey. And crawl down it, dance down it, strut down it and do everything else on that piece. If turns this art she calls walking down a runway into a workout video, take.all.our.money.
We're just trying to be fit and great around these parts. Hopefully The Shumperts help us help ourselves.
The new "Teyana & Iman" reality show premieres Monday, March 26th on VH1, 8c/9e.
Photos: FameFlynet/GQ/Getty/Instagram
​ ​
​ ​ ​