Eva Marcille Hit Up Missy Elliott After Relationship Rumors Started On 'RHOA' – Here's What She Said! + Celebrate With Eva, Michael & Marley At Baby's Royal Shower
​
Mar 20 | by _YBF
​ ​ ​ ​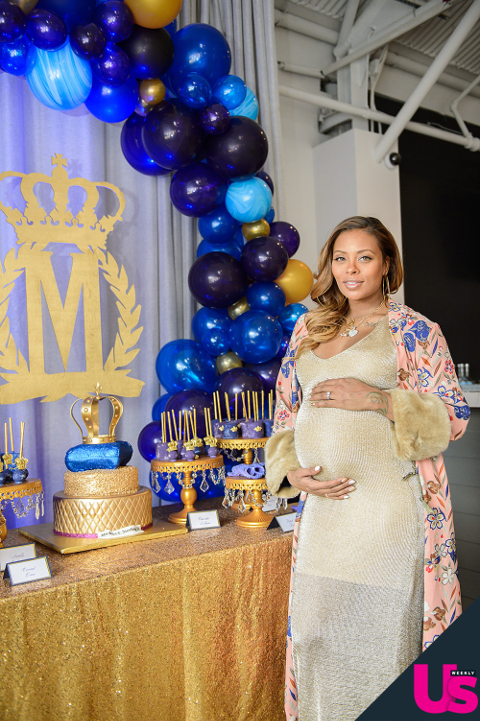 Eva Marcille had to hit up her homie Missy Elliott after all of the lesbian drama popped off on "Real Housewives of Atlanta." Find out what Missy had to say about it, plus peep pics from Eva's royal baby shower inside…
Eva Marcille is the new "wife" on the "RHOA" block, so naturally she's involved in some type of drama even when she's not looking for it.
In a recent episode, the "RHOA" ladies were sitting around chatting when Shamea Morton asked the "Top Model" alum about (old) rumors that she dated rapper/singer Missy Elliott, alluding she was either gay or bisexual.
Chopping it up with US Weekly, Eva opened up how Missy reacted when they spoke about the episode.
"No, I didn't because, I mean, because Missy is so non-confrontational, she's not that girl."
Eva said she didn't hit Missy up about it as soon as the show aired, but after it was brought up again on "Watch What Happens Live," she said she talked to her about it.
"But I did talk to her after Watch What Happens Live and she, first she sends me the emoji of the hand on the head," she explained. "It was hilarious. And I was like I know, so petty. And she's like, 'You know what girl, you held your own. I appreciate it, you know what I mean, the way you held me down. 'I was like, 'Look, I'm not gonna create a space for you to have to defend yourself against this girl … You're not on the show. It's not fair to you,' which is kind of why I was really pissed off."
The self-proclaimed LGBTQ activist said she wasn't necessarily upset that Shamea had questions about her sexuality, it was the way she asked in front of everyone.
"Like, why would you do this to my friend?" Eva added. "But furthermore, like I said, my irritation really is the fact that there's like this negative connotation or idea around homosexuality. That is to me the more frustrating thing. Like, what is the issue?"
Well, we all know why Shamea did it. She's trying to remain a "friend" to the show. There's that...
Peep Eva's interview below:
In other Eva news...
As the "RHOA" star approaches her due date, Eva Marcille and her fiancé Michael Sterling rounded up close family and friends to celebrate their new bundle of joy making his grand entrance into the world.
Eva, who announced she was pregnant in November 2017 and engaged in December 2017, Michael and Eva's daughter Marley Rae McCall were all smiles during the royal themed baby shower as they await to add a new member to their family. And the bash was certainly fit for a prince..."Prince Michael" to be exact.
"I did royal blue, purple and gold color scheme to bring in that Royal feeling," Eva dished to US Weekly about the decorations. The baby bash went down in Atlanta and it was put together by ellyB Events / Eliana Baucicault and Eva's longtime friend Andrea Crenshaw.
"My baby shower was absolutely awesome. Being surrounded by my mother, my fiancé, my daughter, family and friends was truly beautiful," Eva gushed. "Having a support system is such a blessing. I had friends and family come from all over the USA!"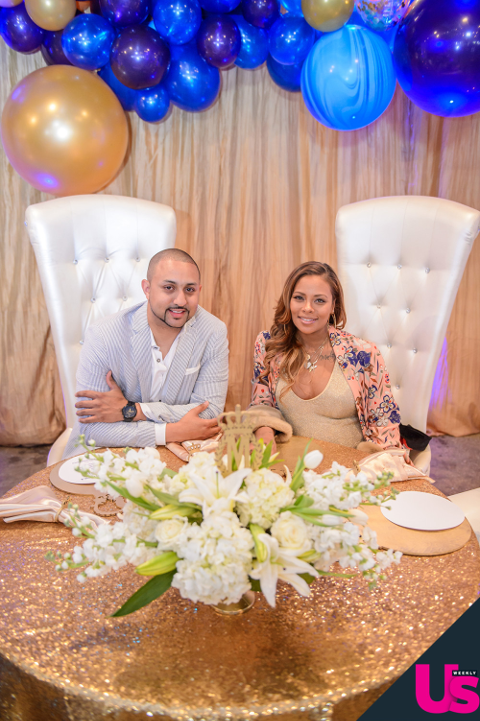 This was actually her 2nd shower for "Prince Michael."
"I definitely got a zillion gifts for baby," she revealed. "Michael and I couldn't be happier with everything I received. From the adorable outfits to the daddy diaper bag backpack to the zillion of diapers and wipes. At the end it was only fitting for Michael to carry all of it to our Jeep!"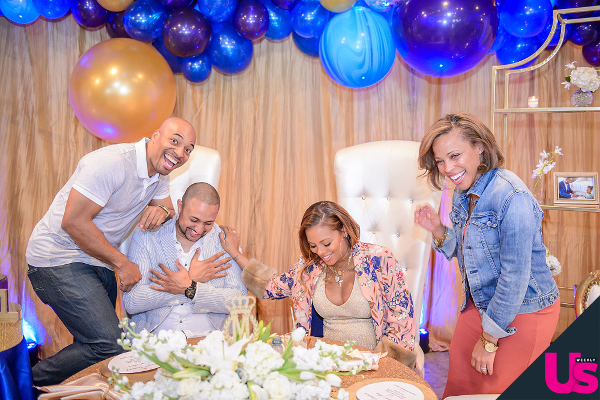 And get this…
Some of the decorations for the baby shower were some of her own home interior designs.
"It was really cool seeing the shower and lounge areas decorated with my new home decor collection," Eva shared. "I love my home decor line The Eva Marcille Home Collection and I've been working really hard at it so to see it come to life at my shower was really amazing."
Nice. Congrats again to the couple!
Photos: Inije Photography via US Weekly
​ ​
​ ​ ​