The Weeknd Just Dropped H&M After Racist MONKEY Fiasco, And He's Apparently Back With Bella Hadid Too
​
Jan 08 | by Natasha
​ ​ ​ ​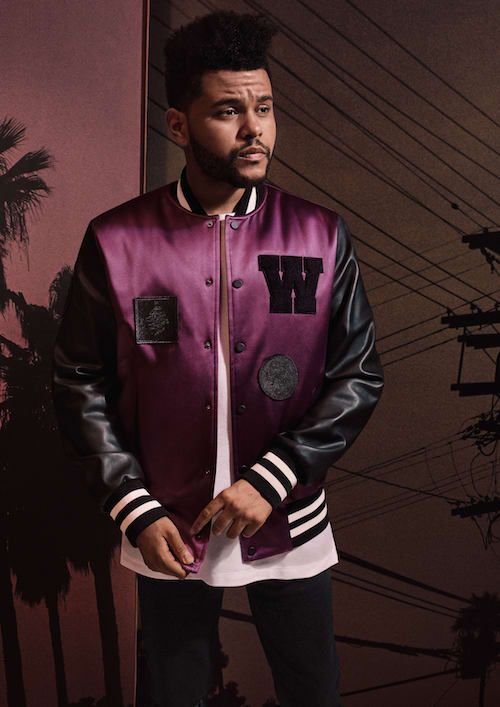 After two collaborations with the huge international retailer H&M, singer The Weeknd is cutting ties with them over that seemingly racist "monkey" promo they've been running. We've also learned he and Bella Hadid might just be back on....
H&M is getting handed their asses after an image was promoted on their website for a child's hoodie that any person with even the smallest knowledge of history would deem problematic.
Social media was in an uproar all last night after news circulated that the clothing retailer posted a young black boy rocking a hoodie referencing a monkey. There were plenty of other options he could have been put in, considering the racial undertones at hand. But clearly, H&M either didn't care or was too ignorant to realize the issue.
Whatever the retail giant's reason for going forth with the image, singer The Weeknd isn't here for it. He announced this afternoon that he's severing ties with the company. The Canadian previously had two clothing line collaborations with H&M (pictured in one of his jackets above). He posted:
woke up this morning shocked and embarrassed by this photo. i'm deeply offended and will not be working with @hm anymore... pic.twitter.com/P3023iYzAb

— The Weeknd (@theweeknd) January 8, 2018
Bloop. We guess that's a wrap on that.
There is some good news for the singer though. There's somebody he IS willing to take back: His ex-girlfriend Bella Hadid.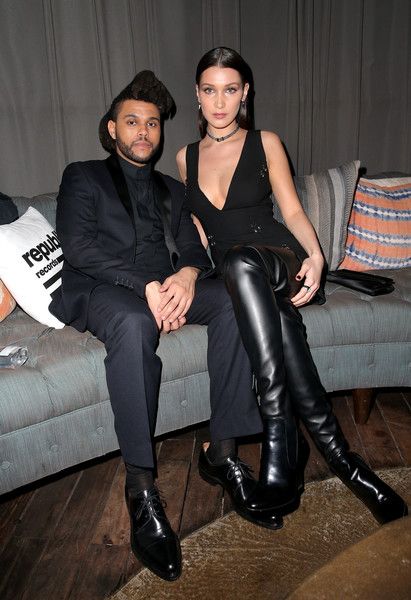 Back in November, less than to weeks after he split from Selena Gomez (who is now back with her ex Justin Bieber, "The Hills" singer was spotted leaving Bella's apartment in New York after spending several hours there.
Now, entertainment reporters covering the Golden Globes festivities talked about partying with the couple over the weekend:
Spoke to The Weeknd, Bella Hadid, and Diplo last night.

— Chris Little ® (@chrisisway) January 6, 2018
The Weeknd was very cool, Diplo was chill, Bella...not so much

— Chris Little ® (@chrisisway) January 6, 2018
apparently they're not currently a confirmed couple so me posting this tweet trying to make a joke about her sneaker opinions has unintentionally turned into many people messaging me asking for photos/details about what they were doing/etc. pic.twitter.com/Fw0UzY4goc

— Chris (@amandalepwhore) January 7, 2018
It may not be official, but yeah, looks like it's happening. Again.
Photos: H&M/Getty
​ ​
​ ​ ​