OH?! Jordin Sparks Is Pregnant And Secretly Got Married - See Her First Maternity Pic!
​
Nov 14 | by Natasha
​ ​ ​ ​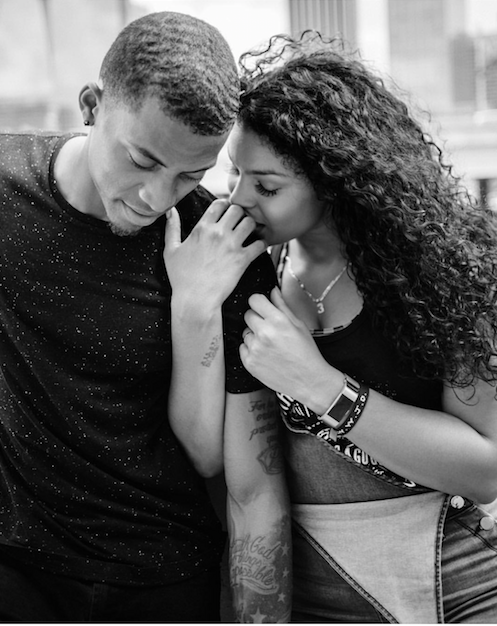 Jordin Sparks became known for holding out giving up the goods until marriage. Now, she's pregnant. And reveals she secretly got married this summer to boyfriend Dana Isaiah. Get into their first interview together and their maternity shoot inside...
Well isn't this....interesting.
Jordin Sparks is married...with a baby on the way!
She and her trainer/"aspiring model" boyfriend Dana Isaiah of less than a year secretly tied the knot this past July. They're both very religious, and are all about expressing their love for each other on social media.
27-year-old Jordin has been vocal ever since winning "American Idol" about her purity rings and saving herself for marriage. She's dated a few singers in the business -- from Steph Jones to Jason Derulo -- but those long term relationships didn't lead to marriage like this one.
How interesting.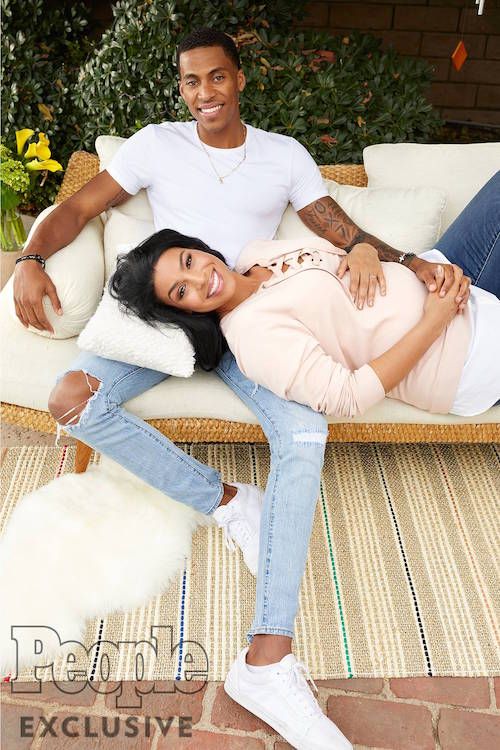 Jordin, who showed off her baby bump for People magazine, dished that she and her 25-year-old new hubby met because his mom was looking for someone to show him the ropes in the entertainment industry, and to talk him out of moving to L.A. to pursue it. So much for that.
Sparks had met her new husband's family when she traveled to Houston during Super Bowl weekend this past February with her charity campaign I'm M.A.D., Are You?

When Isaiah — who is pursuing a modeling career — told his mom weeks later he was eyeing a move out West, Sparks' mom and Isaiah's mom put their children on a group text chat. "My mom was trying to get [Jordin] to talk me out of moving to L.A. because she's experienced the industry out here," he says. "It wasn't like, 'We want you guys to date.'"
The Arizona native says she's always known he was the one:
"A couple days after we had actually met, I was like in my head 'That's going to be my husband! That's my husband right there,'" says Sparks, who discussed early on with Isaiah about not moving in together until they were husband and wife. "When I'm with him, I feel comfort and safety and calm and peace, and those aren't things that I normally felt. So it was a little wake-up call for me."
Jordin said she cried tears of shock when she found out she was pregnant. We're not saying it was a shotgun wedding, but they are due this spring.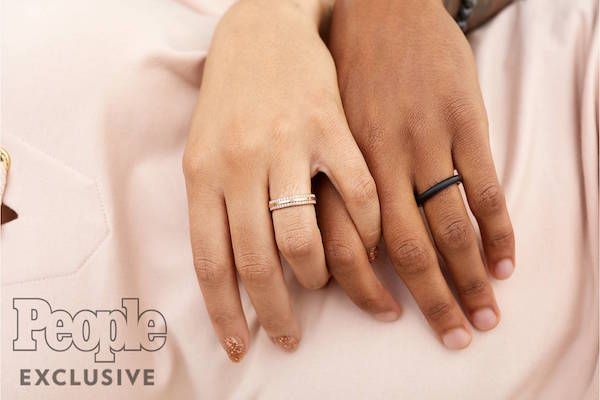 We can't say we saw this one coming.
But it seems like they've both had babies on the mind this year: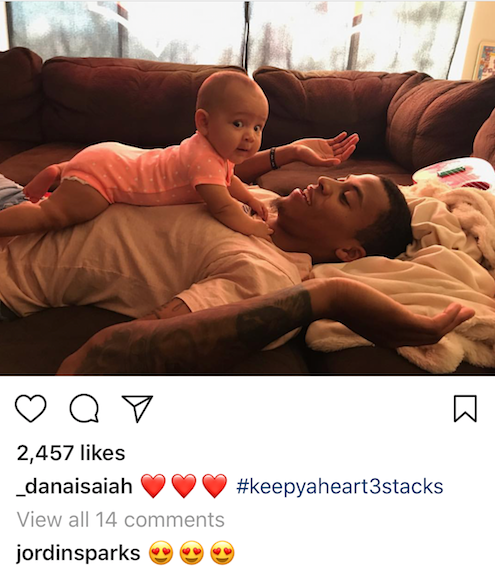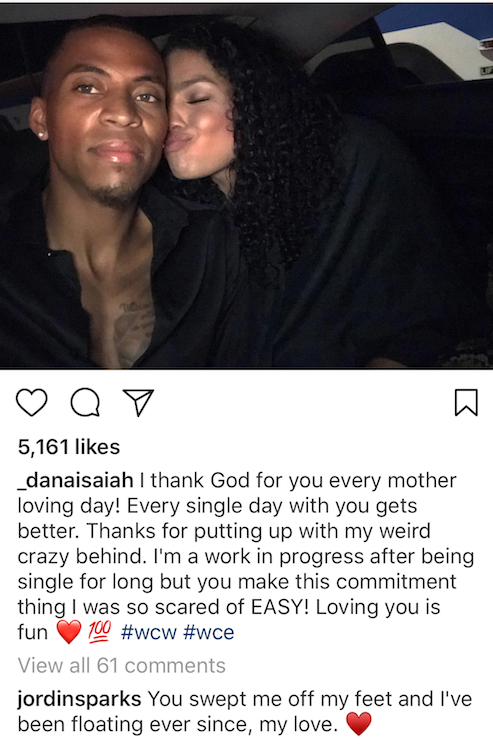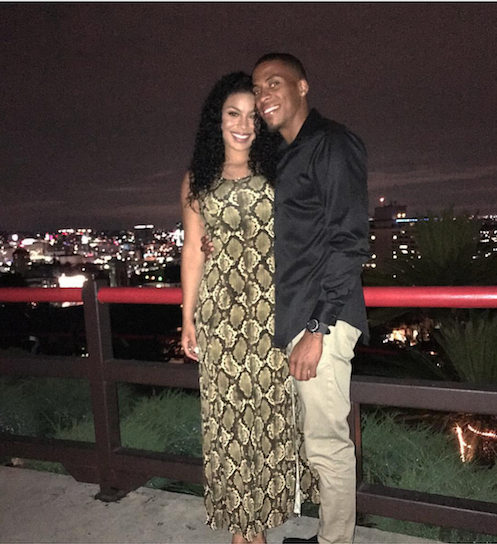 We're still keeping our eye on these two though. And by those two, we mean him.
Congrats to the newlyweds and parents-to-be!
​ ​
​ ​ ​