POINT PROVEN? Tory Lanez Explains Dropping $35K In Store He Claims Racially Profiled Him +Jenna Frumes Gets Petty AF With Antonio Brown
​
Jun 12 | by Natasha
​ ​ ​ ​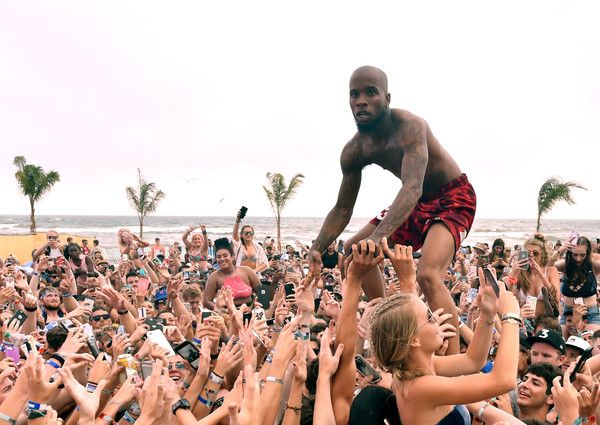 Rapper Torey Lanez just committed the ultimate new money sin. Plus Jenna Frumes' and Antonio Brown's beef just got even more petty. Check it all inside...
They tried to play Tory Lanez like he was some brokeboi window shopping and then he dropped $35,000 in the store pic.twitter.com/TgkicJ9CJe

— DJ Akademiks (@IamAkademiks) June 11, 2017
"Say It" rapper Torey Lanez has been getting dragged for a whole 24 hours about his latest shopping spree. While in Holt Renfrow this weekend, the Toronto rapper says a store's employee was treating him like he was broke and racially profiling him. So how did he set him straight? Nope, he didn't call the manager or 7 On Your Side at the news....he spent $35K to prove he's NOT broke.
Given, he can easily make that back in a show or two. But isn't it about the principle here? You give your hard earned cash to somebody who doesn't respect that your dollar is just as green as the next person's? Oh.
When folks started shading him for filth, Tory posted (and deleted) an explanation stating he had planned to spend $35K anyway. He said he made sure the employee in question didn't receive the commission though.
Chile....
Folks continued to light him up:
So Torey Lanez is the new Pretty Woman?

— Elle Arr Bee (@Queet_Peet) June 12, 2017
You wanna rob Torey Lanez? Just tell him his chains fake and he ain't got bread. Bet he'll give you everything to prove a point.

— Post To Be-2:17 (@Apoybali) June 12, 2017
Torey Lanez played himself. I cancel a McDonalds order when they act like I cant afford .25 cents for an extra bbq sauce pic.twitter.com/jaPij3SqkC

— Tea'Challa (@El_Bougie1) June 11, 2017
torey lanez a bird brain. dude was being racist but yet you still spent 35k in his store, to make a point. where does that make sense?

— . (@braxkins) June 11, 2017
The managers after Torey Lanez left the store. "Yes, yes dumb nigga... spend it all" pic.twitter.com/eKUfLp43Ui

— Certified (@AceHeisenberg) June 11, 2017
Torey Lanez dropped 35 thousand dollars in a store that actively disrespected his humanity to "prove himself" Who won in that situation?

— Erb Derb (@supernoviva) June 12, 2017
That $35,000 could have gone a long way toward helping some poor black folks. Now Torey Lanez is like a white man.

— Хьюго пенис (@LITENSOR1) June 12, 2017
He responded with the above video from a recent show he did in Mississippi.
In other news: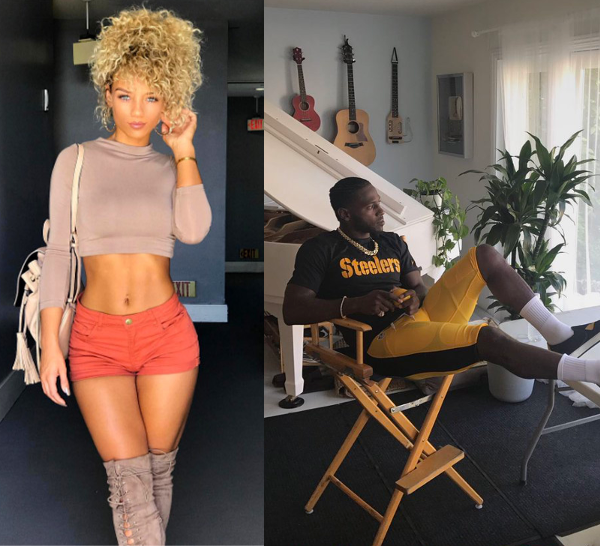 Remember the drama between IG model and video vixen Jena Frumes and NFL baller Antonio Brown? Recently, she lit him u on Twitter when he left her for his baby's mother and didn't tell her he was doing so.
Now, she's still pissed. And she's taking ish to petty levels:
Jenna posted and deleted Antonio's phone number. She said she needed somebody to ask him to return her ish.
Why she couldn't just text him herself is beyond us. The number is now disconnected though.
Photos: Instagram/Twitter/Getty
​ ​
​ ​ ​