Deshauna Barber Shares Racist Attacks, And The #1 Reason She Rocked Her Natural Hair During Miss USA Pageant
​
Jun 06 | by _YBF
​ ​ ​ ​
Deshauna Barber passed the Miss USA crown to Kara McCullough on a history-making night, and she did so while rocking her natural hair. Find out what inspired her to "lead the charge" in the pageant world inside…
Deshauna Barber had us all squealing like schoolgirls when she was crowned at Miss USA 2016. For the last year, it appeared Deshauna was living it up as Miss USA. But, behind closed doors, the stunning, active military captain had to endure some serious racism and colorism.
"Competing in Miss Universe and dealing with the fans of competitors in other countries got tough, Deshauna told Refinery 29. "I had no idea how much racism I would experience from an international standpoint. They'd send me monkey emojis, and say that my skin looked like a poop emoji and tag me in photos with apes... I didn't speak about it, because I didn't want to deter anyone from competing. You want to make it seem like everything is happy and hunky-dory, but there are a lot of very challenging moments."
Horrible.
For her final walk as Miss USA, Deshauna decide to seize the moment and make her mark in the pageant world. And it was all due to wanting to make her late mother proud.
Her mom passed away two months after she was crowned, but she had been pushing Deshauna to wear her hair in its natural state. Deshauna always rejected the idea, but she had a change of heart for her final walk before crowning Kara McCullough (Miss D.C.) as this year's queen. She thought there was no better way to tribute to her late mother on Mother's Day, the day of the finale.
"When you're crowned with a look, then that's the look you're expected to maintain. A lot of people in the pageant world are still very old school. They believe in a traditional look, a traditional Miss USA. [The organization] is trying to, in my opinion, open up that world."

"So, when I said I wanted to wear my natural hair, they were jumping for joy. I appreciate them for that — [but] I didn't want to stretch it too much. I wanted to take baby steps. If I take a small one by showing my natural 4c hair, the next girl will take one, and then we'll ease our natural hairstyles into the pageant community. Because in all honesty, I don't think that the pageant community is ready for a braided-up Miss USA."
She's right about a braided up Miss USA. The world isn't ready yet, but she's making strides into making them ready.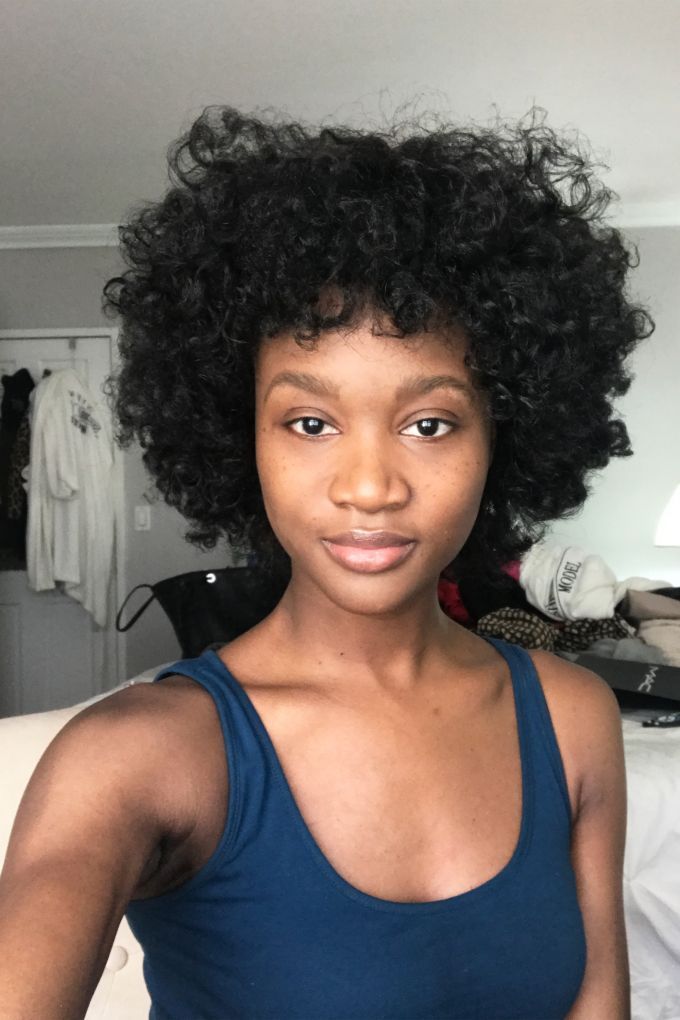 "When they called D.C. this year, I almost had a heart attack. I crowned her when she won D.C., and I was so excited to crown her when she won Miss USA. That moment felt so good not only to embrace diversity of races and backgrounds, but diversity of appearances and hair textures, too. For me to walk out in my natural hair and to crown someone with natural hair broke down walls. It opened up a world for the girls who feel they need to straighten their curls and add long extensions."
And for that, we are grateful.
You can read about her full experience as Miss USA, including those racial hardships, here.
Photo: Getty
​ ​
​ ​ ​