ROUND 2! Bernice Burgos Tries To Come For Tiny Harris With Passive Aggressive Shade, Tiny Lets Her Have It
​
Apr 10 | by Natasha
​ ​ ​ ​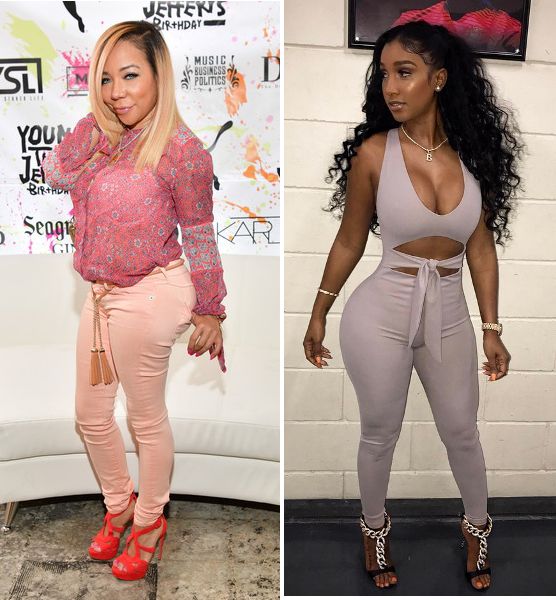 Tiny Harris and Bernice Burgos are back at it battling on Instagram...and it's all over T.I. Again. Deets on the latest foolishness inside....
About a couple weeks after news broke that Bernice and T.I. were allegedly smashing, and the IG model did her best to stave off the haters via her Snapchat explanation, she took a passive aggressive dig at T.I.'s wife.
Bernice posted the above video singing Xscape's (Tiny's group) "Just Kickin' It" with a friend. She conveniently "forgot" the words, but there's no way she just coincidentally chose THAT song to play and sing to. We're not sure what brought this along today, but chick is getting old AF.
Tiny caught wind of the shade, and let her have it (again), telling her T.I. was laid up with HER last night.
In true soap opera style, Bernice responded asking her why she's so pressed by her if she was, in fact laid up with T.I.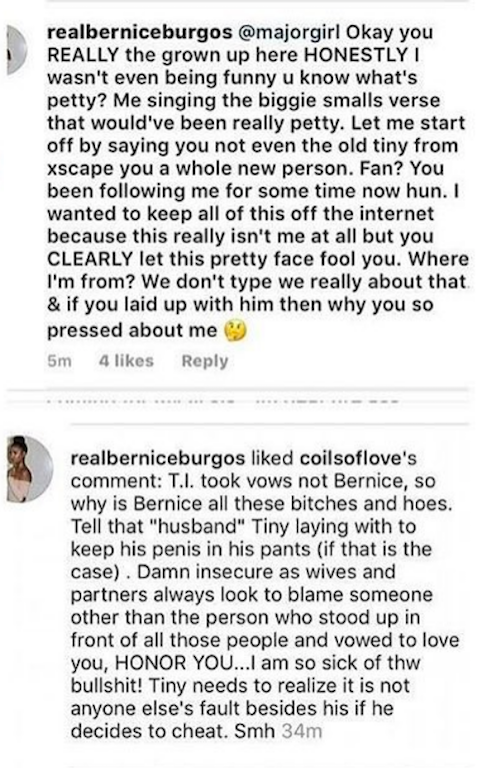 Arguing over a married man on INSTAGRAM...in 2017?
Can we not?
Photos: Instagram/Getty
​ ​
​ ​ ​