MANE CHICKS: Viola Davis, Halle Berry & Naomie Harris Floss Hair & Bold Looks On Oscars Red Carpet
​
Feb 27 | by Natasha
​ ​ ​ ​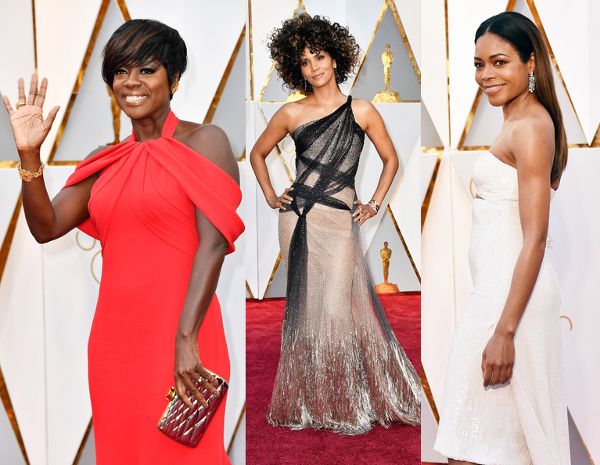 Bold hair and bold looks are what Viola Davis, Halle Berry & Naomie Harris were all about at Sunday night's Oscars. Get into their red carpet looks inside...
Halle Berry stirred up some trouble on these here internet streets with this look she decided to go for last night. We're not sure if this was a teased out wig or what (even though she said this was a salute to her "natural curls"), but we wish she would have gona back to the wiggery drawing board if it is indeed synthetic.
Chick sparked new "Halle's wig" Twitter accounts thanks to this look.
The fact she made this hair actually look OK in pics just proves the fact she's literally on e of the most photogenic people to walk the earth. Because, honey, on TV....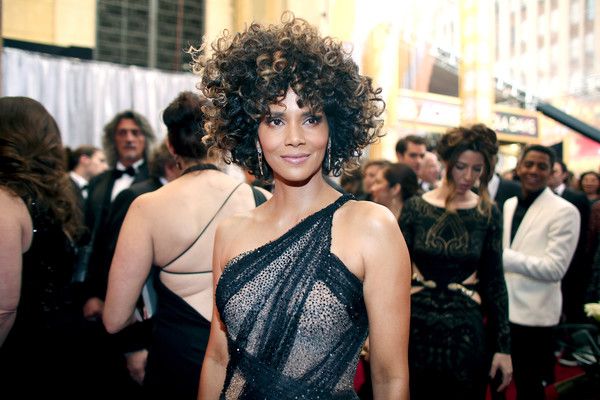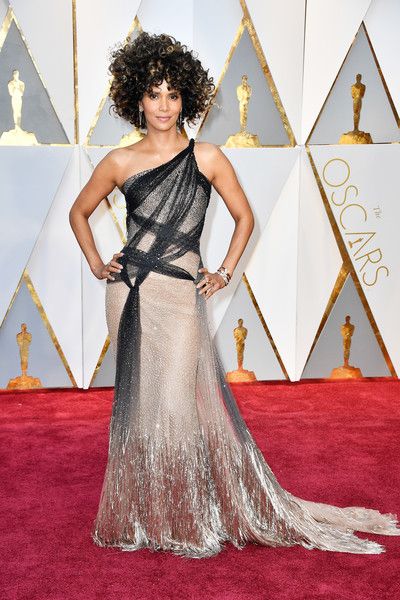 Things didn't read all that well. She did tell Scarlett Johansson on the red carpet that she makes her want short hair back. So hopefully she decides to go for it again....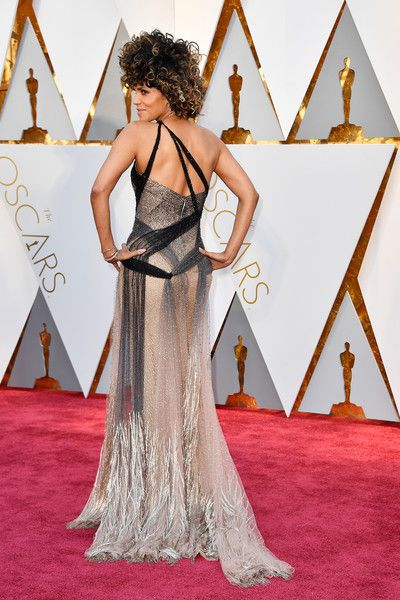 Regardless, she was there to present Best Director award and rocked a bold and gold Versace gown for the occasion. She revealed she was choosing between 5 Versace dresses, and this one rang victorious.
In other bold hair moves:
Oscar winner Viola Davis went short and coiffed for her big night.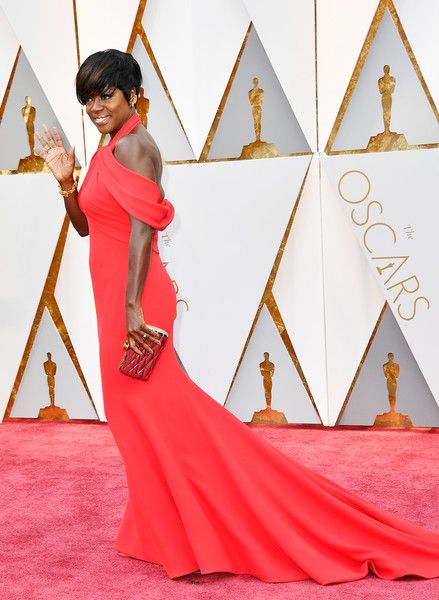 This classic Armani Prive red gown with that gorgeous train READS "I'm winning this Oscar tonight."
Vi went for classic beauty look, which is perfect when you just know you're going to be snapping that timeless pic with your Oscar at the end of the night.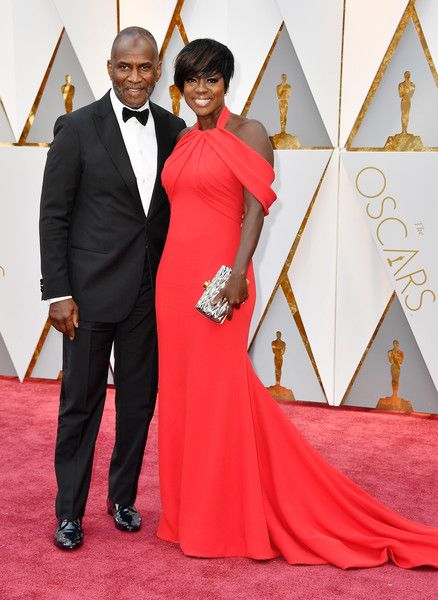 And she had her best accessory on her arm -- her husband, who she calls her foundation, Julius Tennon. Sweet!
Moonlight star Naomie Harris pulled off a tricky move -- a more trendy look for the Oscars red carpet. Doused in white sequins, the British babe rocked a cut-out Calvin Klein dress with a mid length, strapless silhouette.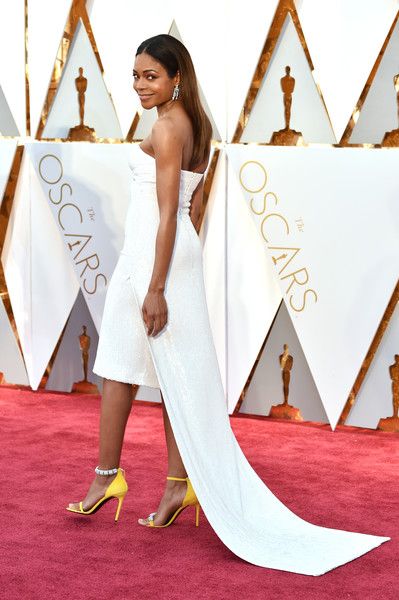 The cape-like train upped the drama factor to make this somewhat less formal look an Oscar worthy look, but not everyone could pull this of on a night like Sunday.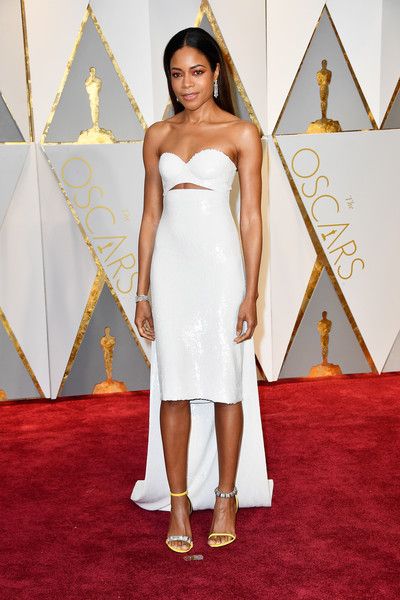 The Bulgari diamonds and perfect shoes topped off the look nicely.
She may not have won for Best Supporting Actress, but this look was definitely a winner in our book!
Photos: Getty
​ ​
​ ​ ​