Mike Epps ARRESTED After Allegedly Hitting A Man In New Orleans Casino [UPDATED]
​
Feb 21 | by Natasha
​ ​ ​ ​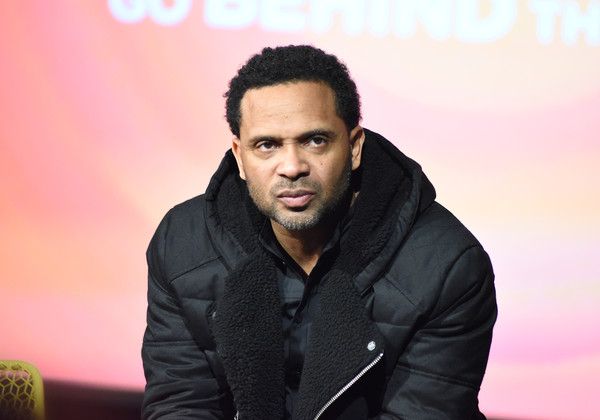 Mike Epps was clearly on 100 in New Orleans over the weekend for NBA All-Star. The actor was arrested for hitting a man in a casino. Details inside...
[UPDATE] An image of the battered alleged victim was posted by TMZ:
--------------------
This guy.
Mike Epps was arrested for hauling off and hitting a man in a New Orleans casino over the weekend. The local publication The Advocate says he allegedly attacked a tourist at Harrah's Casino.
Accoding to an interview with the alleged victim, Mike hit him in the face unprovoked:
The alleged victim, who asked not to be identified, said in a telephone interview that he was heading to the cash-out area of the casino about 4 a.m. when he passed Epps and his entourage.

"We kind of met right there in the middle and I recognized him," the man said. "I said 'Oh, Mike Epps!'"

"The next thing I know, he started hitting me in the face, unprovoked," the man said. "I had a handful of chips, so I just basically bent down to protect myself, and then my friends ran over and got in front of me, and then security got there."
Even though Mike, and another man with him names Thomas Cobb of Brooklyn, were initially allowed to leave the casino, they were both stopped by security, arrested and booked on municipal counts of battery. The victim was bleeding from his face and said he had to miss the All-Star festivities he was in town for:
Casino security allowed Epps and his group to leave but called police. The man said he was bruised and bleeding from his face.

Police did not arrive at the casino to take a report for more than three hours, the Virginia man said, and he was forced to miss the Saturday morning all-star practice session because of his injuries, which he described as "significant."

"My face is still swollen right now and it was blackened shut," he said Tuesday.

The man said that he did not know Epps had been arrested.

"It's a relief, because I thought he got away," the man said.
Sheesh.
Mike and his homie posted $1000 bail each, but failed to show up for their arraignment this morning. The Advocate states "attachments have been issued for their arrest."
So odd.
Photo: Getty
​ ​
​ ​ ​