Nick Young's Baby's Mother Allegedly Confirms She's Pregnant Again With His Baby -- The Cause Of His & Iggy's Breakup?
​
Jun 29 | by Natasha
​ ​ ​ ​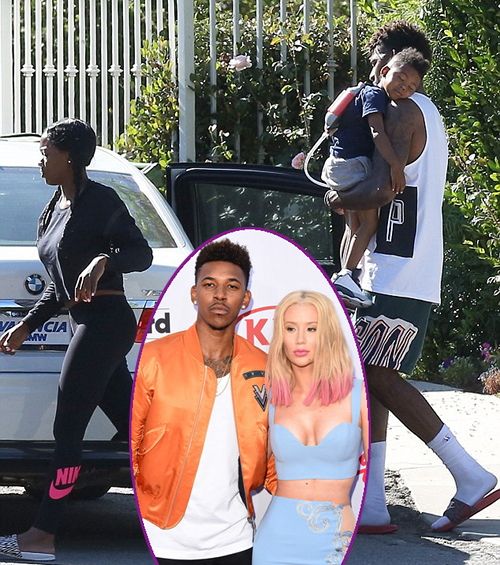 The facts are shaky at best, but this messy AF situation isn't at all completely unbelievable. Decide if we believe reports about Nick Young cheating and knocking up his baby's mother (again) inside...
Lakers baller Nick Young and rapper Iggy Azalea called off their engagement earlier this month. Iggy said then she realized she's unable to trust him like she thought she could after the whole D'Angelo Russell caught-on-video-admitting-I-cheated drama.
Now, Life & Style claims to have more tea to explain what Iggy was talking about. And THEY say...Nick cheated again. With his baby's mother. And she's pregnant! Allegedly...
The mag says they approached Keonna Green (pictured above switching off the twosome's 4-year-old son), who is allegedly sporting an obvious baby bump. They asked her if she and Nick "had an accident," and she allegedly said yes:
When Life & Style approached a clearly expectant Keonna on June 21 and asked if the pregnancy was an accident for her and Nick, she replied "yes," then immediately said, "No comment."
Then the mag alleges an insider gave them more tea:
"Nick waited until Keonna was four months pregnant to tell Iggy the news," an insider reveals, adding that he told her "he was drunk and had a lapse in judgment."

"He said it was a one-night stand and will never happen again," the insider explains. "But it's too late. He is having another son!"
And then there's this claim that this new baby is the REAL reason Iggy left :
The duo already has a four-year-old son, Nick Jr., together. "Iggy was supportive of Nick's friendship with Keonna," the insider says. "He took advantage of Iggy's trust."

"Iggy seemed to blow everything off," the insider continues. Until Keonna's pregnancy, that is. "This is something she can't ignore, and it ruined their future together."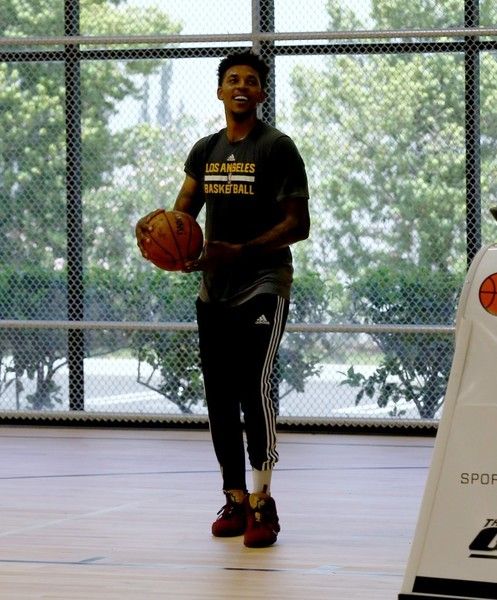 Nick hasn't commented on social media (neither has Iggy), but was spotted (above) at Sports Academy in Thousand Oaks, California today looking unbothered.
So, do we believe it!?
Photos: FameFlynet/Getty
​ ​
​ ​ ​