The Other Chef Curry, Ayesha, Reveals Her Cookbook Cover + Maxwell's New Song & Album + LeBron James' Yummy Pizza Investment
​
Apr 08 | by Natasha
​ ​ ​ ​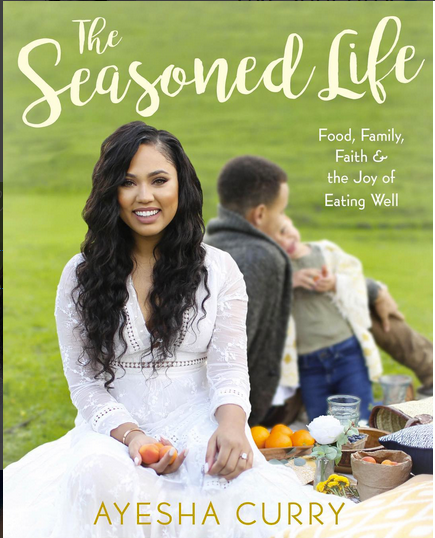 The other Chef Curry is dropping her cookbook this fall. And Ayesha Curry just gave the first fabulous look at the cover. Get it inside, plus big news from Maxwell and LeBron James...
You've seen her cooking all over her Instagram -- and those hilarious memes (which she says have her laughing in tears but doesn't endorse them) -- now you can get all of Ayesha Curry's recipes in her brand new cookbook.
The Seasoned Life may or may not get you a man like NBA MVP Stephen Curry, but it will get you some clean, good eating.
The gorgeous wife and mom (and Canadian-American dual citizen) is opening her kitchen to the fans who have been begging for every recipe for the food she posts on social media. Here's what to expect from her book:
In THE SEASONED LIFE Ayesha Curry will share 100 of her favorite recipes and invite readers into the home she has made with her two daughters and her husband Stephen Curry. Ayesha knows firsthand what it is like to be a busy mom and wife, and she knows that for her family, time in the kitchen and around the table is where that balance begins. This book has something for everybody. The simple, delicious recipes include Cast Iron Biscuits, Smoked Salmon Scramble, Homemade Granola, Mom's Chicken Soup, Stephen's 5 Ingredient Pasta, and plenty of recipes that get the whole family involved -- even the little ones!
We admit it, we're kinda here for it. And that super cute cover featuring Steph and little Riley. But we doubt she'll be throwing in any subtle shade at THOTlandia like those memes have her doing. The 27-year-old mom of two said about the upcoming September 20th release:
So beyond excited to share the COVER of my first cookbook THE SEASONED LIFE with you all! I wanted something unique and true to me so we shot this at the farm where Riley has her riding lessons! I am thrilled for you all to see all of my hardwork and to try these delicious family recipes!!! Until then, pre order the book NOW! #eeks !!! It's happening.
Congrats Ayesha!
Speaking of food:
LeBron James has been promoting Blaze pizza for a few weeks now. Besides making us hungry for a slice or two, we figured he was up to something.
Today, it was announced he's a 10% investor in the pizza chain that is now spreading across the country. Nice move!
Forbes reports the chain was opening a new store roughly every five days with sales last year topping $105 million, up from $33 million the previous year.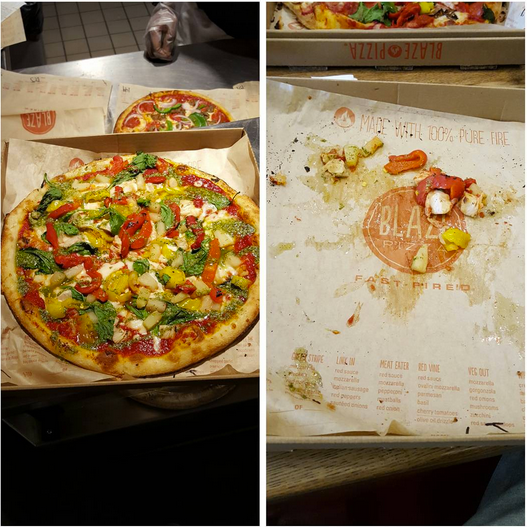 He hit up the Columbus store over the weekend while in the city for his son's basketball tournament and decided to share a pic of the yumminess.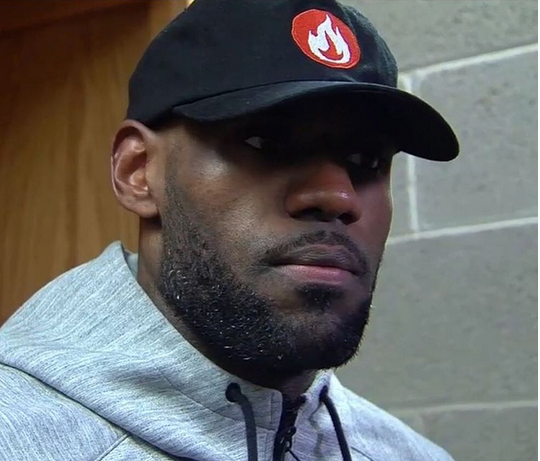 He's also been spotted wearing the logo hat in post-game interviews. You better diversify those assets LeBron! We see you.
In other news, Maxwell's new ish is finally here. New music, new album, and we're just like 'Yassssss!':
After doing a long Facebook Live chat last night announcing the new projects, he dropped the first single "Lake By The Ocean" from his forthcoming album blackSUMMERS'night.
Sounds like we've got us another sexy beach track for the summer.
Peep his chat below. We just want to know what's up with all these stuffed animals....
EXTRAS:
1. Ciara and Ludacris are hosting the 2016 Billboard Music Awards, broadcasting live on SUNDAY, MAY 22 at 8pm ET from Vegas.
Photos: Instagram

​ ​
​ ​ ​