FOOLYWANG MATERIAL: 2 Chainz BLASTED For Recording A Man Dragging A Seemingly Drunk Woman Inside A Hotel
​
Nov 20 | by _YBF
​ ​ ​ ​
Rapper 2 Chainz and his homies pulled out their phones and recorded a random man drag a seemingly drunk woman inside of a hotel against her will. Did anyone step in? Find out inside…
Press play....
A few days ago, rapper 2 Chainz uploaded a series of videos to his Facebook account that has some of his fans going IN on him.
The Atlanta rapper and his friends were sitting inside their vehicle as they watched a man drag a seemingly drunk woman inside of a hotel. So, they pulled out their phones and started recording.
As the ordeal went down, 2 Chainz and friends gave commentary of how thirsty the guy was as he pulled the woman inside the building against her will. You can see her holding on to the door as he drags her inside.
Now, we're not assuming what happened after they made it inside, but some believe it appeared to be the makings of an alleged date rape and they're pissed that 2 Chainz and none of his friends decided to step in and help the woman.
Peep the comments below: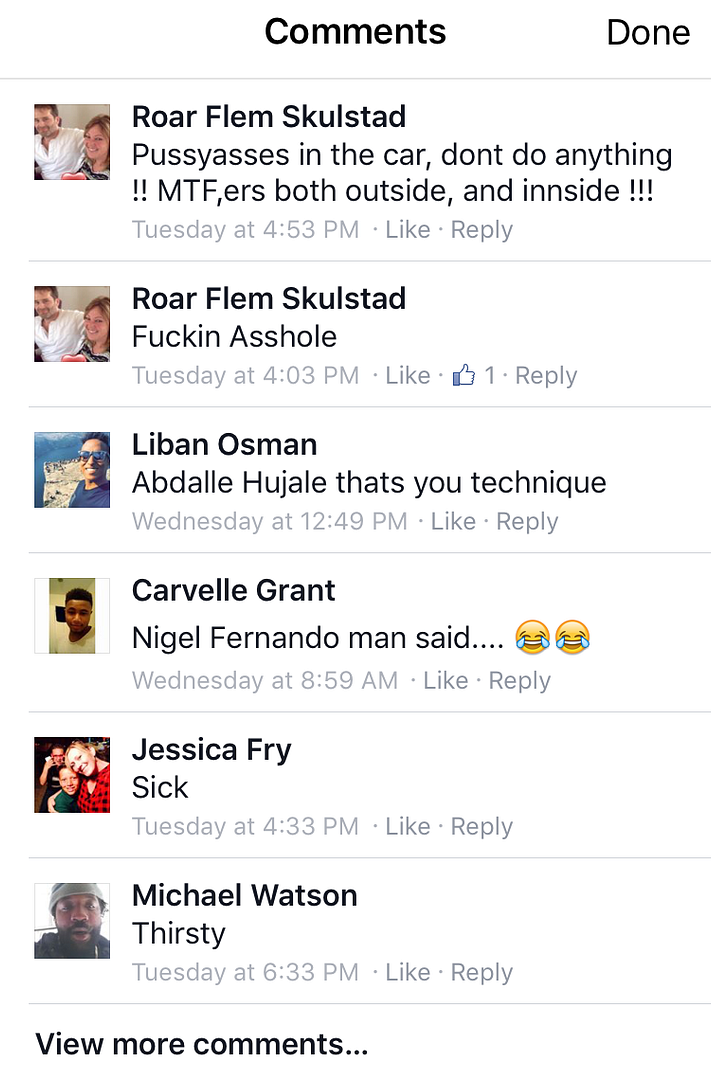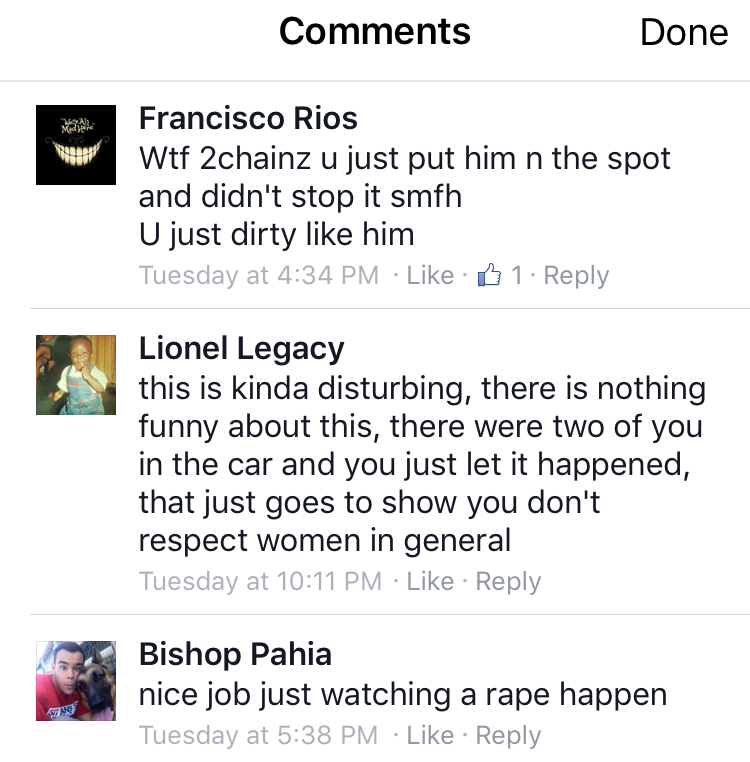 Sighs...and the fact he has two daughters himself:
We just have to do better. No, you never know a situation from the outside. But would a simple question, as opposed to whipping out your phone to record it, hurt anyone?
Should 2 Chainz and/or his friends have stepped in during this situation?
Photos: Getty/2 Chainz's IG
​ ​
​ ​ ​