Not 'Doin' It Well': LL Cool J's 26-Year-Old Son ARRESTED For Fighting And Disturbing The Peace
​
Sep 29 | by _YBF
​ ​ ​ ​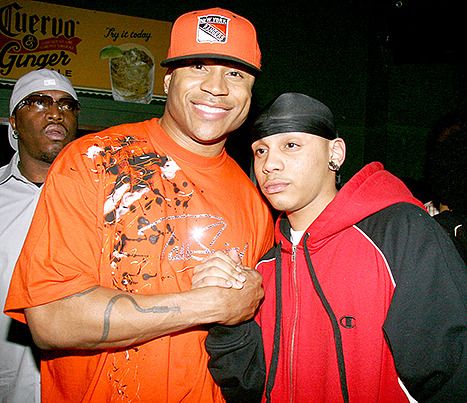 Despite growing up wealthy and privileged in Hollywood, LL Cool J's 26-year-old is still on that ratchet ish. Find out why he got arrested in NYC early this morning inside...
Although his father is one of the most beloved Black men in White America, Najee Smith, the son of "NCIS: Los Angeles" star LL Cool J, started the week off in handcuffs and behind bars. Why? We'll explain....
The buff heir to the throne spent the weekend in NYC celebrating his birthday, which culminated into a party on Monday night and into the wee hours of this morning at Meatpacking District hotspot Catch. According to eyewitnesses, Najee was quite lubricated at the hotspot where bottles start at $400.
He was allegedly drunk boots...and was asked to leave the club by security guards, BUT he refused. When security began to escort him out, he went all "Mama Said Knock You Out" and started fighting the whole security team. The brawl led to NYPD involvement - who promptly arrested him because they rarely care if your daddy is on CBS.
As of today, our sources tell us he is still being held by police and waiting arraignment. He's been charged with criminal trespassing.
Now.....you know damn well LL Cool J AND Mama Simone could make a phone call from Beverly Hills and have him released immediately. Maybe they're trying to teach him a lesson about acting the fool in these streets? Tsk Tsk.
By the way....check out Najee getting arrested here. He "looks" intoxicated and even pokes his tongue out at the paparazzi. By the way, he's 26-years-old.

Photos via Wireimage/Getty
​ ​
​ ​ ​