PHOTOSHOOTS: Jhene Aiko Recreates Three Classic Tupac Shakur Photos + Teyana Taylor's Smokin' Hot Solid Gold Bod
​
Jun 16 | by _YBF
​ ​ ​ ​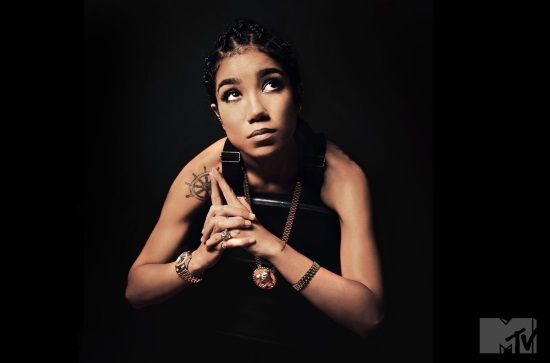 R&B starlets Jhene Aiko and Teyana Taylor both posed for provocative photo shoots this week. Come inside and see Jhene's tribute to Tupac while Teyana strips down and paints herself gold.
"Pose To Be" songstress Jhene Aiko paid homage to slain rap legend Tupac Shakur by recreating three of his most classic photos on what would've been his 44th birthday (June 16, 1971)! The photos appear exclusively on MTV News and were captured by Danny Williams.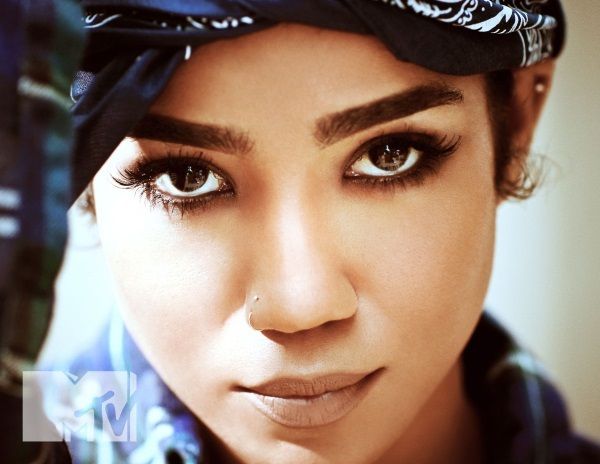 Jhene sat down with MTV to talk about project.....
MTV: You recreated three iconic Tupac photos, that we've debuted here today. When did you get the inspiration to recreate these?
Jhené Aiko: I would say like a few years ago. It's been a few years, but every birthday of his I always want to do something. I feel like I have to give his legacy some type of present. It started off, one time I did a video shoot where they spread his ashes. And it was a coincidence that I was there that day, we were all like, "Wait a minute, this is Tupac's birthday and we're here on the same beach." So after that, it's been several years since then and every year I want to do something. I wrote a letter one year, I put it on my tumblr. It's a special day because to me he was such a special person, so this year it was just an idea that me and my team had and I'm passionate about Tupac so it was something and I was like, "Yeah." It was just random, it just happened on the spot; it was a really good idea for his birthday.
MTV: The pictures came out really dope. Talk about taking these photos. I could only imagine when you do anything 'Pac related there's pressure, because he has so many fans that love him. Was there pressure?
Aiko: I didn't necessarily want the pictures to be exactly spot-on because I can't channel Tupac. He's so great to me that I don't even compare myself to him, like I'm trying to be Tupac. That's not what it is. It's just that my love for him, I really wanted to do the pictures justice. There were moments, specifically on the All Eyez on Me picture, where I'm sitting on the chair and it was a really uncomfortable position for me because I'm so small. And I'm like, "This picture is not going to look the same as his because I'm not the same body type." I was nervous about looking too masculine, but then I was like, "You know what? This is 'Pac, let me channel my confidence" because he had all that confidence. I wasn't worried about what people were going to think, because it's just a personal thing for me. I'm not doing it for people to be like, "Oh, wow." For me, it's just about expressing my gratitude towards him and his legacy.
We're feeling it.
Speaking of hot photoshoots: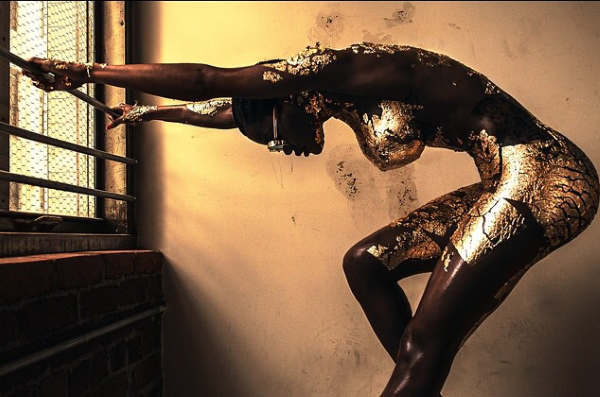 "Do Not Disturb" singer Teyana Taylor linked up with LA-based photographer Sasha Samsonova for some sassy chic gold-plated photos.
Teyana tweeted, "Come Thru Wit Da Fuckin Come Thru." Well...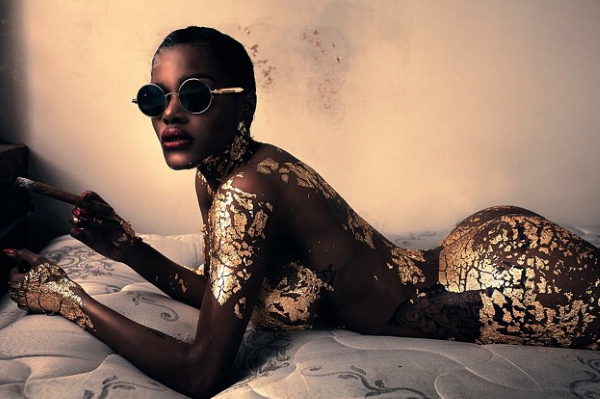 Adding, "Motha Grace Mz. Jones If Ya Nasty Taught Me | Own It."
Yasss.....werk Teyana! Now we see why boyfriend Iman Shumpert is always smiling!
Photos via MTV NEWS/Teyana's Instagram
​ ​
​ ​ ​